Kareena Kapoor Khan has been ruling the world of fashion for ages. She has been a known trendsetter and a true diva. However, we all know that her exquisite fashion sense is not just limited to playing on-screen characters. She manages to ace even the maternity fashion game.
Tap down below to have a closer look at her recent look.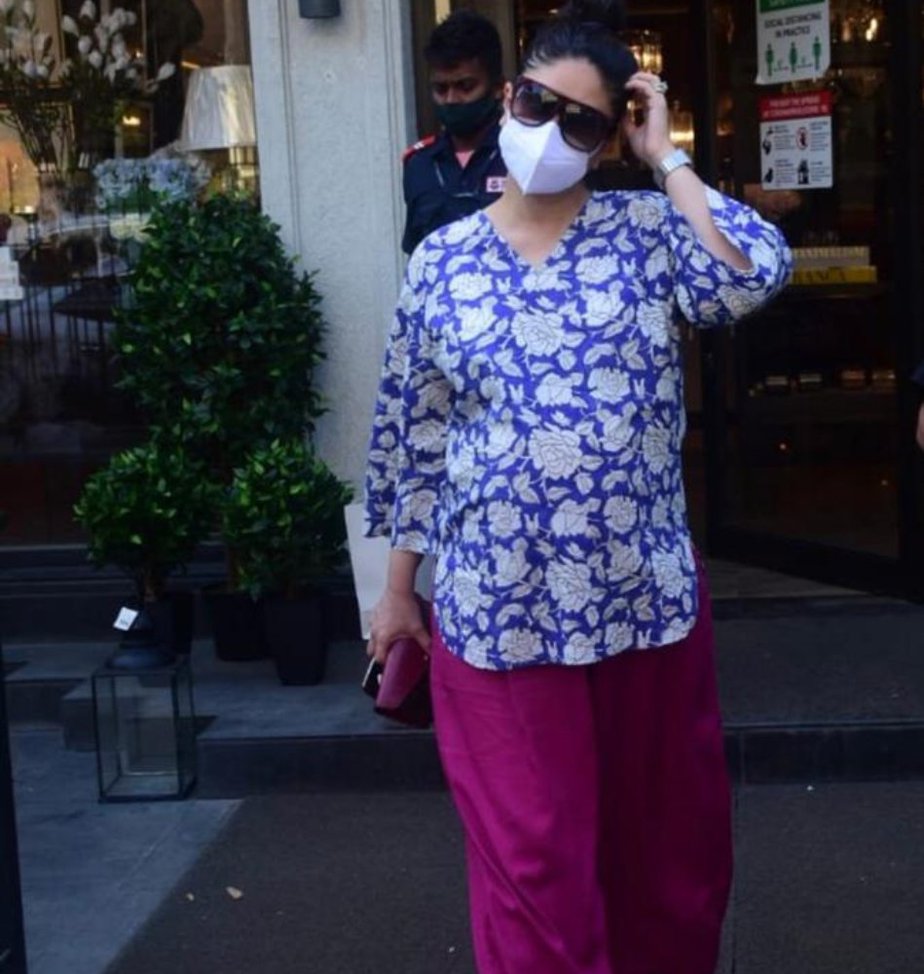 Kareena Kapoor Khan looked like equal parts colorful and comfy in a loungewear combo from the label Pinklay. For the top, she wore a blue pea cotton shirt that bore comfort fit. Further, she paired it up with solid fuchsia pink modal palazzo pants that bore a baggy fit.
For the accessories, she carried just a white mask, brown big sized shades, and a watch. She is a huge fan of high buns, so that was what we spotted her in, a high bun. Lastly, bright pink Puma slip-ons completed her look.
There is a lot we can learn from her eccentric fashion style.