Kanjeevaram silk sarees are a class apart in every sense. From their sheen to their style, a kanjeevaram silk saree exudes a class that is unmatched by any other fabric. Kanjeevaram silk sarees indeed cost more, but the comfort and the quality they provide are unmatched. The latest collection of kanjeevaram sarees by the brand Kalpavruksh perfectly captures the beauty and elegance of this luxurious fabric.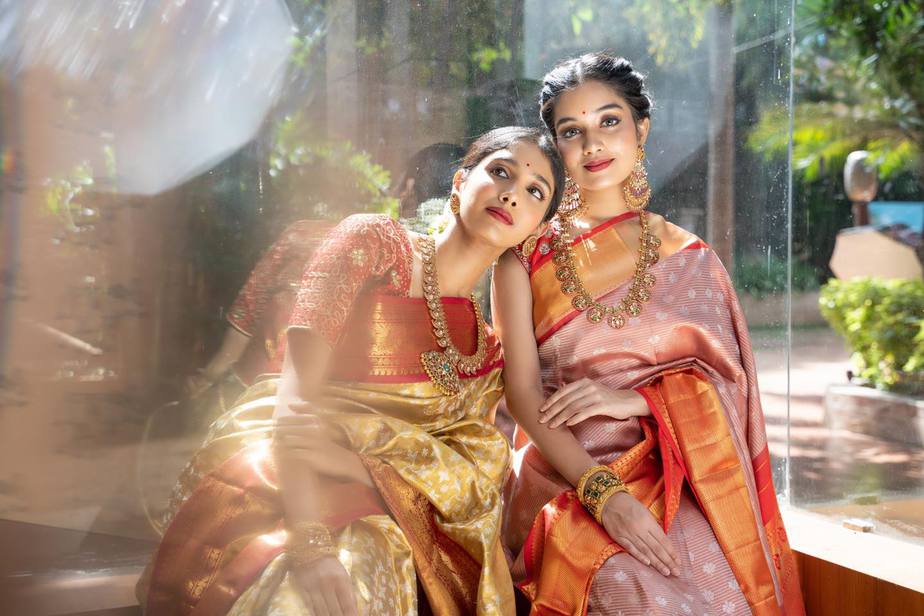 This collection is a stunning blend of old with the new and is ideal for the millennial brides. It features classic Kanjeevaram silk sarees in varied pastel colours like beige, yellow, lavender, gold, etc paired with bright colours like red, orange, navy blue, green etc. The designs showcased sarees with broad borders that include patterns and motifs like peacock, zari checks, mango, paisley, and chakram. For those who appreciate the elegance of classic Kanjeevaram sarees, this collection is a treat for the eye.
Check out the pictures below to see the collection.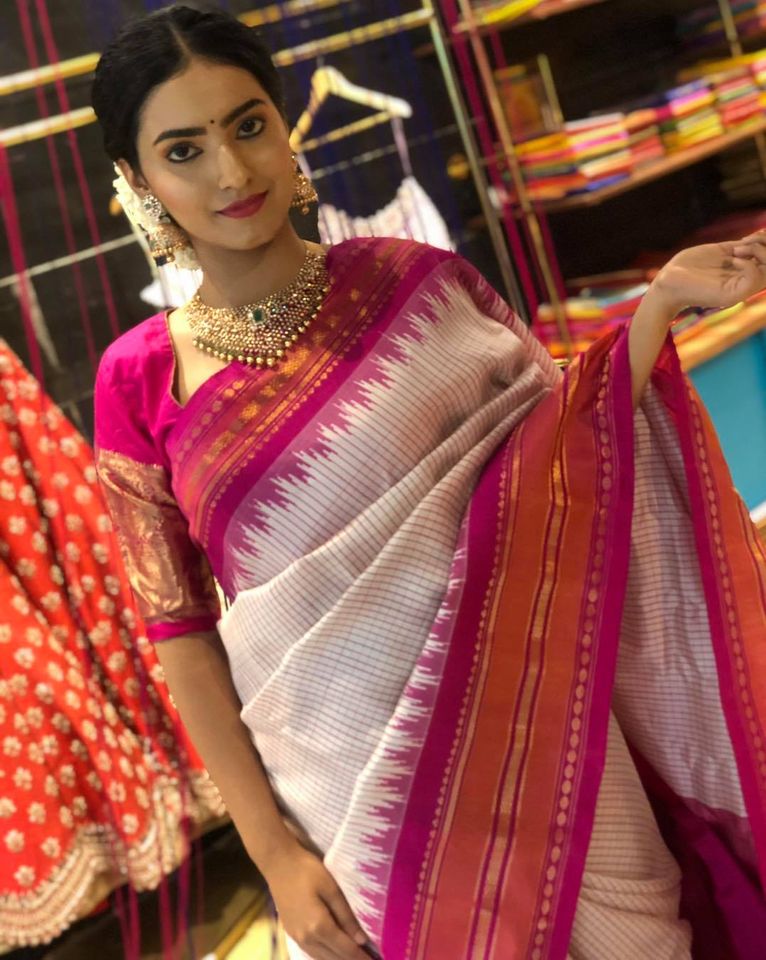 For inquiries contact:
Facebook: https://www.facebook.com
Whatsapp: +91 81425 44441