Floral prints are summer and spring staples that never go out of trend and are summer essentials! From embroidered to hand-painted, they stay no matter what! Off late, we spotted celebrities in some gorgeous floral printed sarees. Light-weight, flowy and perfect for both day and evening wear, floral printed sarees are the way to go. From chiffon, Georgette, to satin, there are so many varieties! These floral printed sarees are designers' favorites as they are definitely summer
essentials
.
Check out some of the best floral printed sarees that you can opt this summer–
Bold Floral Prints
There's something charismatic about the bold floral printed sarees. They demand attention immediately, and especially when it is in bright pop color. Deepika was recently spotted in a red bold floral printed saree and looked stunning!
Although she kept the blouse simple and sleeveless, the saree added drama around her personality
. You can either keep the blouse subtle or keep it
equally
bold as Karisma Kapoor did!
All-Over Floral Printed Saree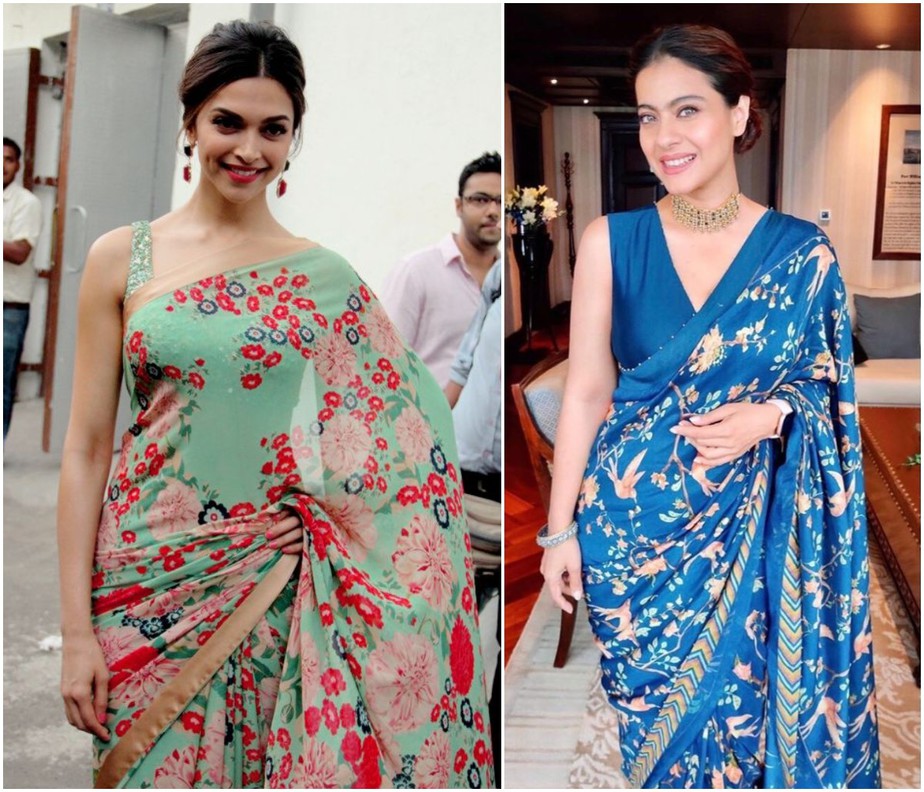 If you plan on picking an all-over floral printed saree this summer, then remember the pro tip! Always pick tiny flower prints if you are picking an all-over printed saree. As all-over huge flowers might end up making you look heavier as well as bold.
Many celebrities styled it with a neutral plain blouse, as it highlights the saree even more
.
Floral Organza Magic
Go with the charming organza this summer! Organza has been so underrated all these years! But designers are finally bringing it back in fashion. Moreover, the light-weight, flowy and comfortable organza is perfect for the hot summers. We have been a fan of it ever since Shilpa Shetty dazzled in one of the most gorgeous floral organza saree. Also, Anushka and Sonam elevated the trend even more! Organza is almost like a must-have saree in your wardrobe! It's feminine, flowy and light-weight when draped.
Summer Ready Pastels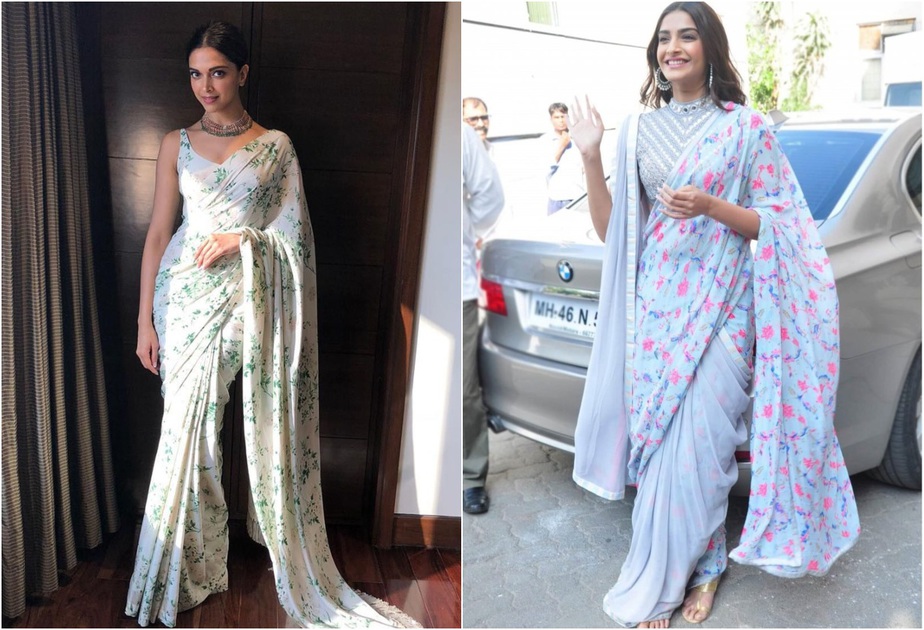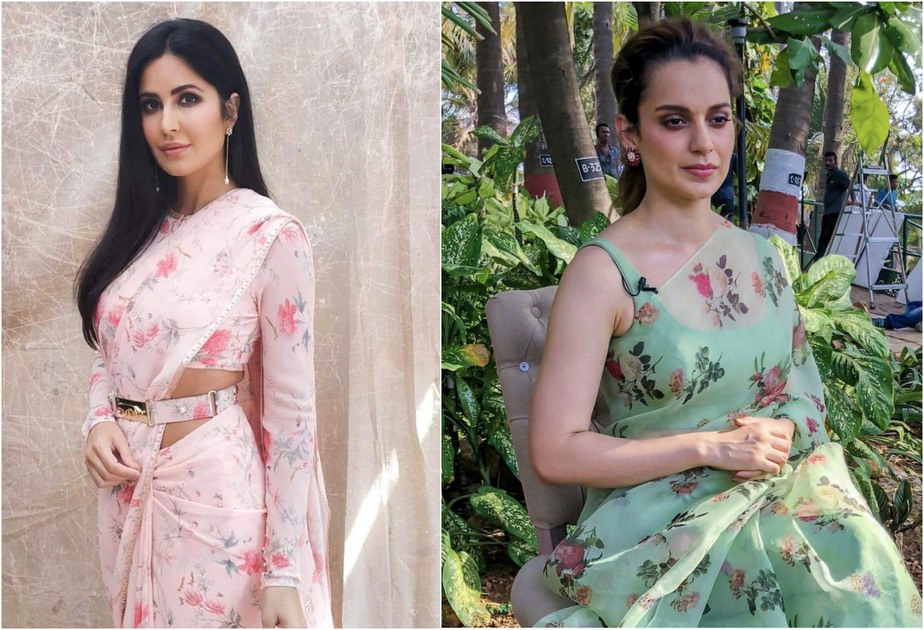 As much as bright colors are definitely made for summers, pastels have a charm of its own. Floral printed sarees in
pastel
hues look enchanting and hold a special place in summer. And even more when they are along with bright colored floral designs. These are super pretty and easy to style in the traditional as well as in a fusion way. Pair them with crop tops or blouses and you will turn heads this summer.
Pleasant Whites for Summer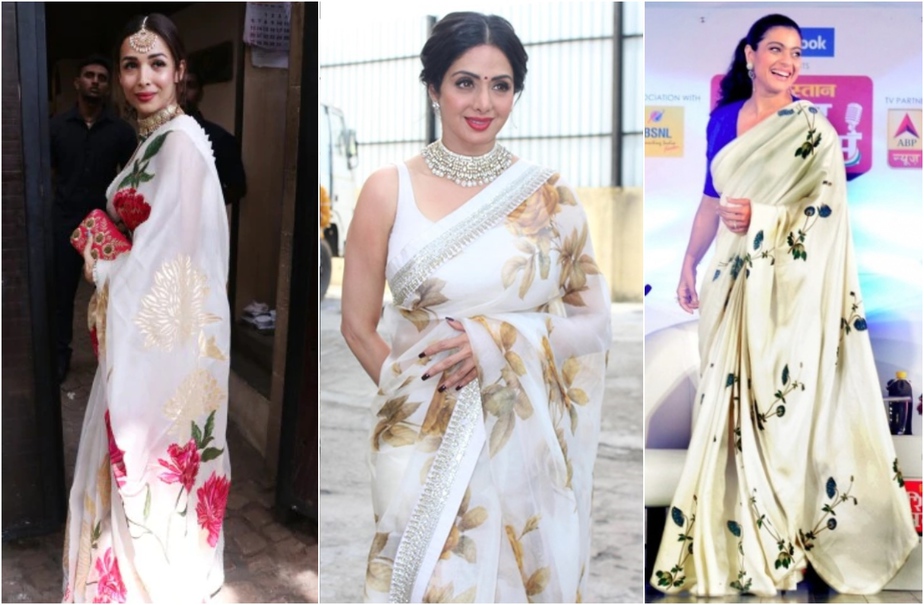 So many celebrities have flaunted a floral saree in a white or an off-white base. A perfect eye-soothing and
summer-friendly
color, white looks stunning with flowers over it. Many of us prefer white during summer as it helps in keeping us cool and looks refreshing as well. You can play around by styling the saree with a fun contrast colored blouse to elevate the look even more.
(Shop floral print sarees online
HERE
!)
If you are looking for a light, breezy and feel-good sarees, then these are a great pick! This summer, experiment with printed sarees and refresh your fashion quotient.