Featuring stunning collection of pure katan silk Banarasi sarees by Tilfi. Their heritage collection named as "Charulata" includes sarees recreated from vintage heirloom pieces.
1. Gorgeous beige and black combination vintage inspired kadwa weave pure katan silk Banarasi saree. The saree features meenakari floral motifs all over and contrast kadiyal border.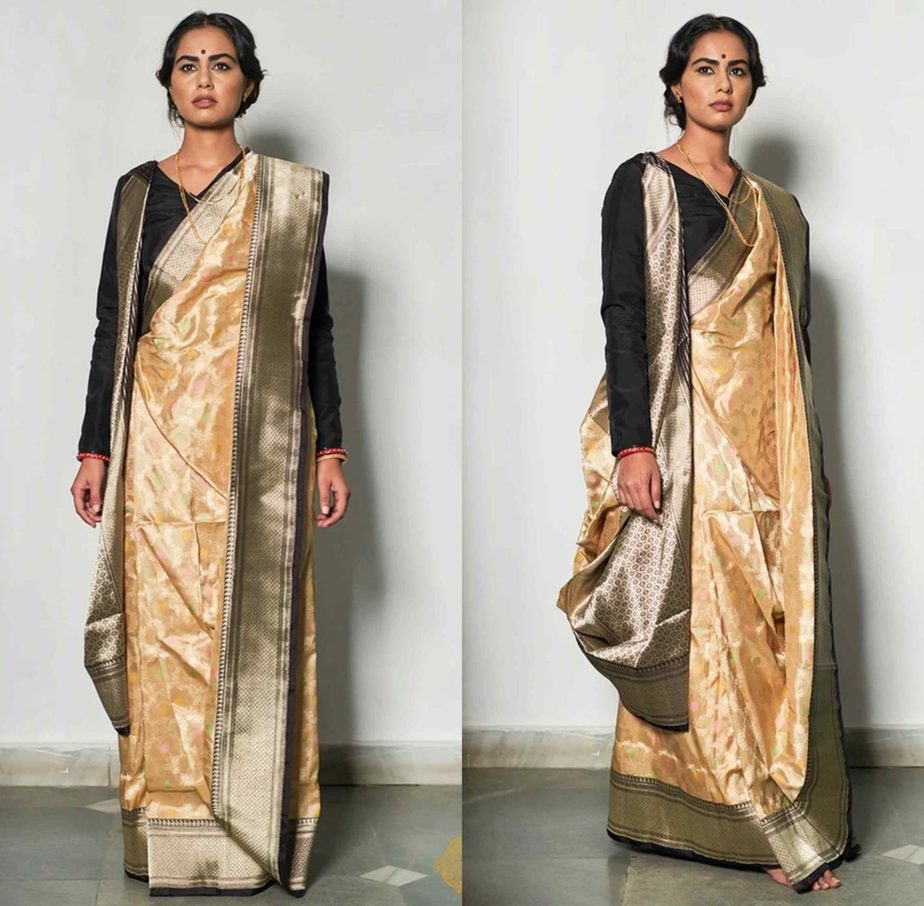 2. Maroon pure katan silk Banarasi saree featuring delicately crafted bootis in gold and silver zari and an intricate floral border.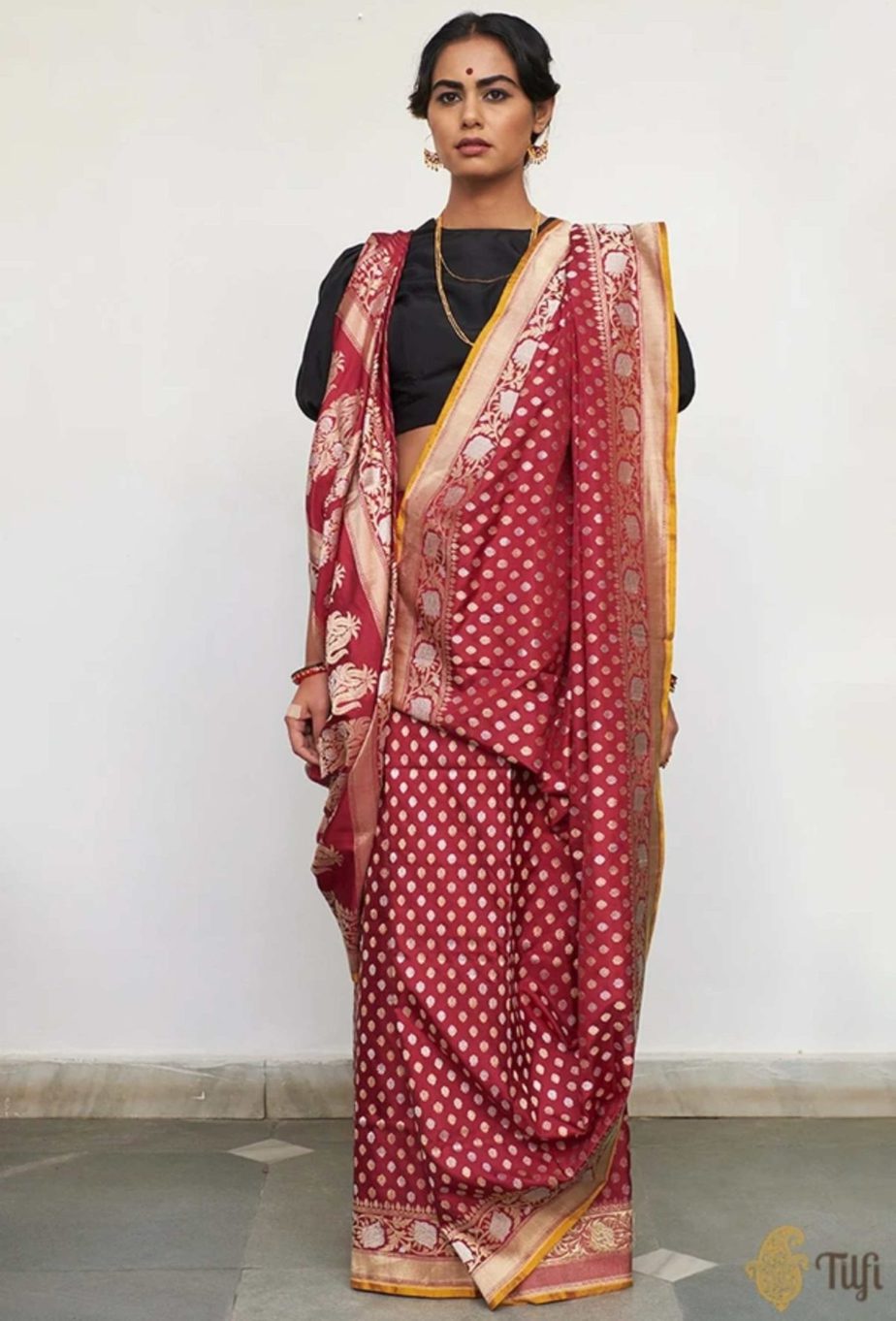 3. Black pure katan silk Banarai handloom saree with intricate floral pattern and Meenakari accents.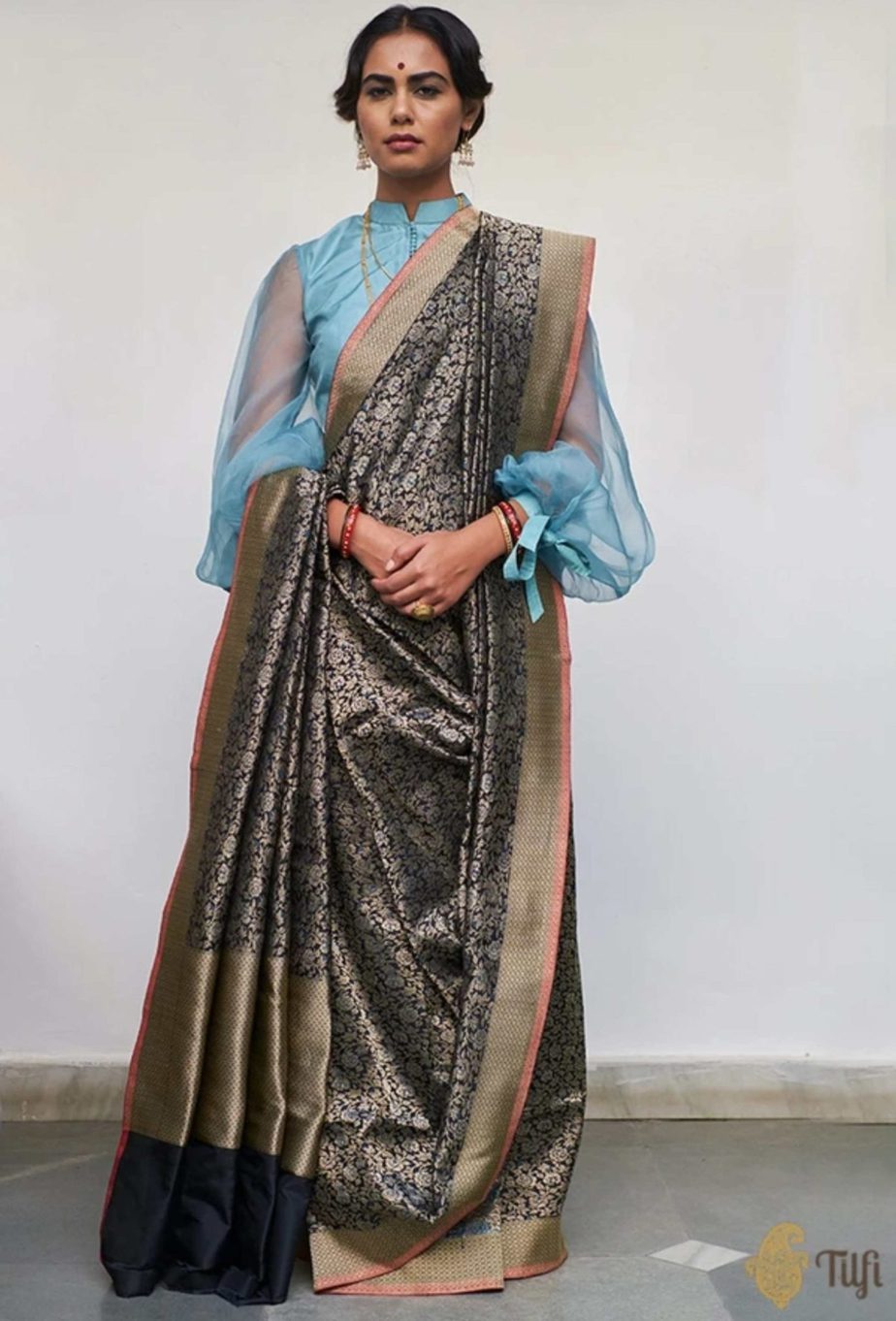 4. Red pure katan silk kadhua jangla Banarasi saree with gold and silver zari and a gorgeous pallu adorned with Baluchari bootas!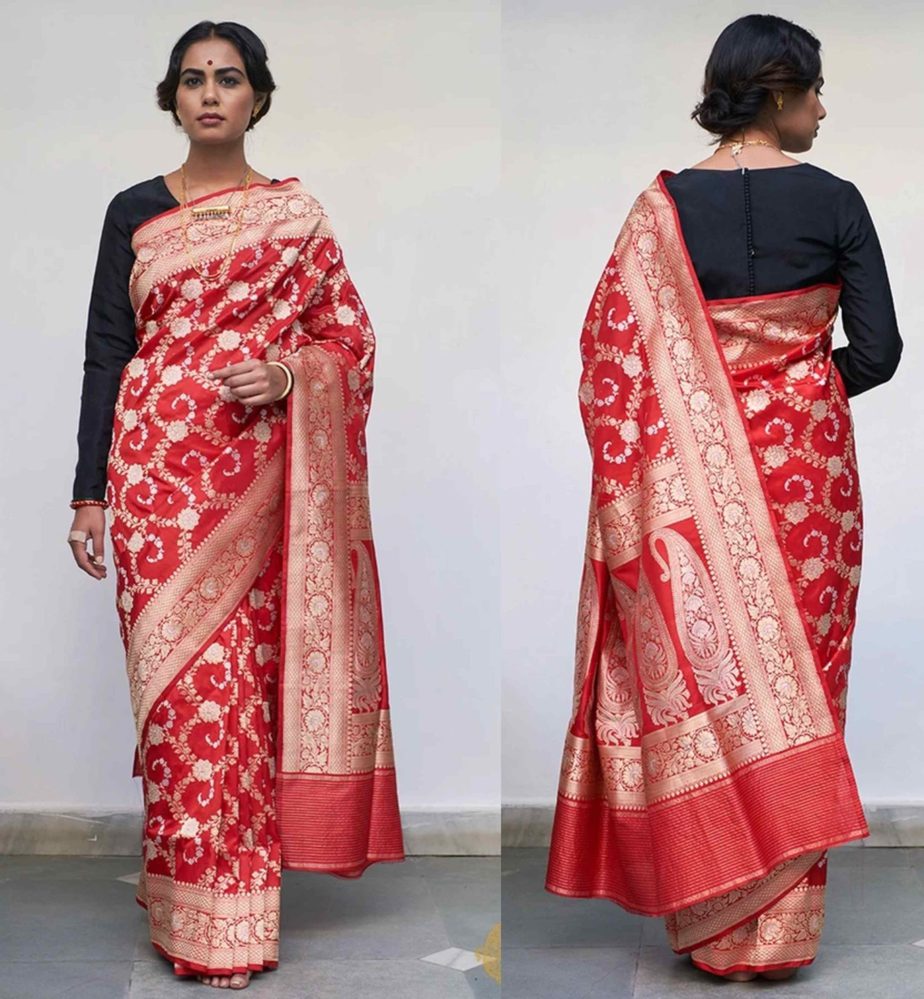 Shop this Banarasi saree collection online HERE!
Website: https://www.tilfi
Facebook: https://www.facebook.com/tilfi/
Instagram: https://www.instagram.com/tilfi_banaras/
About Tilfi: Tilfi Banaras, is an age-old family business from Banaras that has the most finely crafted collection of pure and handwoven Banarasi sarees, dupattas and lehengas. They ship worldwide and their beautiful products can be ordered from their e-commerce website www.tilfi.com.