Have a lot of old silk sarees at home? Wondering what to do with them? Look no further, because today's topic will give you many different ideas to reuse them. The royalty of silk cannot be compared to any other fabric. Sometimes, we love to flaunt various other silk outfits than the rather conventional silk sarees. Lovely anarkalis, lehenga and maxi gowns make wonderful options for weddings, festivities and other functions. Today, we bring to you designer label Blush by Mounika that beautifully curates Indian traditional dresses from vintage and traditional sarees. So here's how to convert old silk sarees to long gown dresses and designs to take inspiration from. Take a look at their creative designs and read more to know why you should invest in them this upcoming festive season.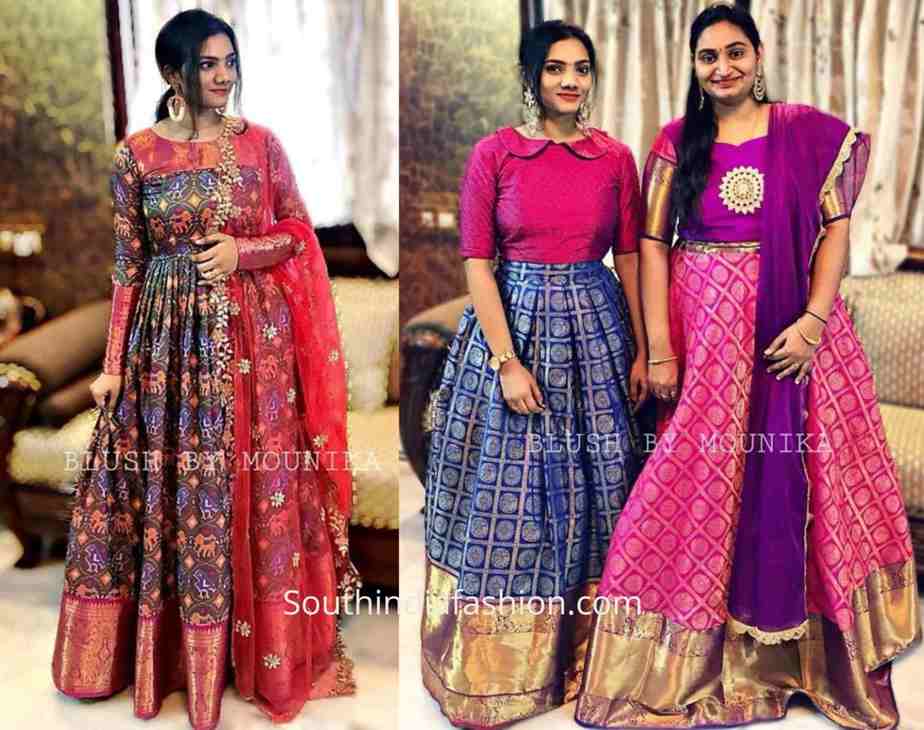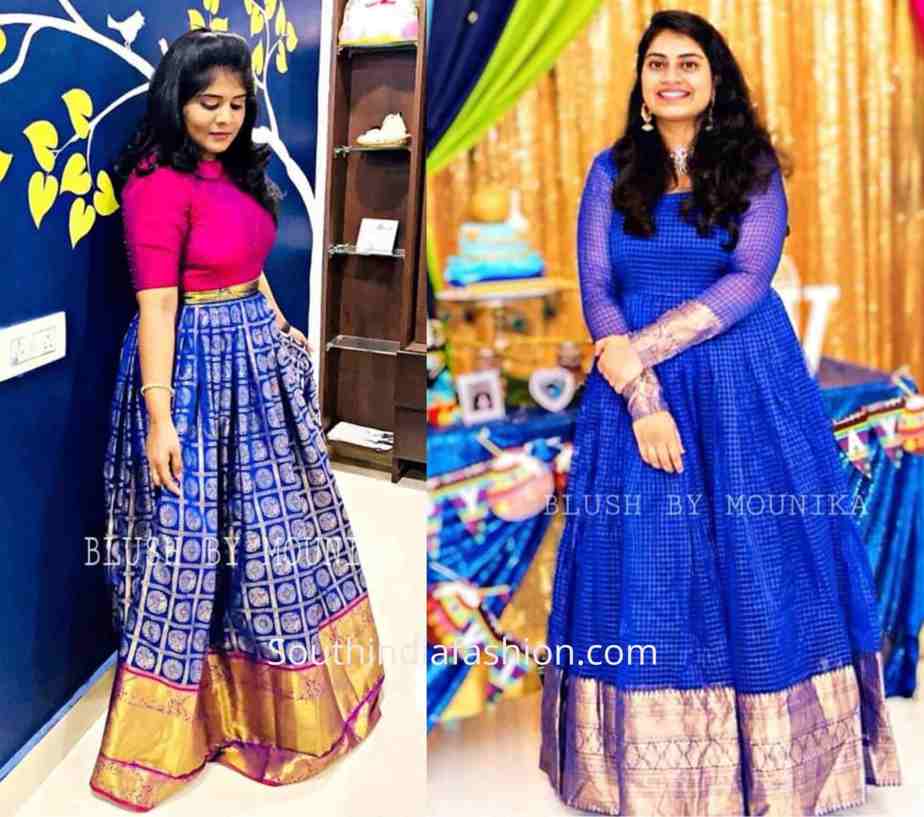 Dresses Made From Silk Sarees
Blush by Mounika customizes beautiful anarkalis, maxi gowns and silk lehengas using traditional silk sarees in creative ways. Patchwork and pattern making is what they're specialists in. They customize made to order outfits true to your size and can be delivered worldwide.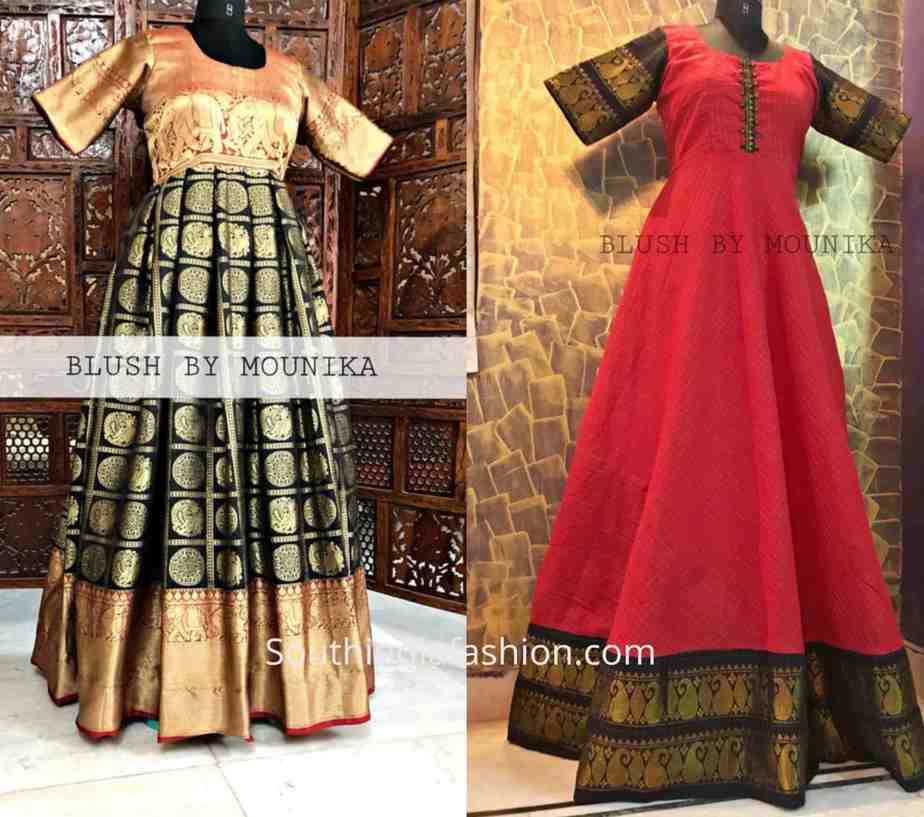 Their collection ranges from a wide variety of colors, designs and patterns thus a wonderful investment of a traditional designer piece. Their one-of-a-kind outfits are suitable for bridesmaids, wedding functions, festivities and various formal occasions. Dresses made from silk sarees can be styled in stylish chic patterns or you can also keep it all traditional.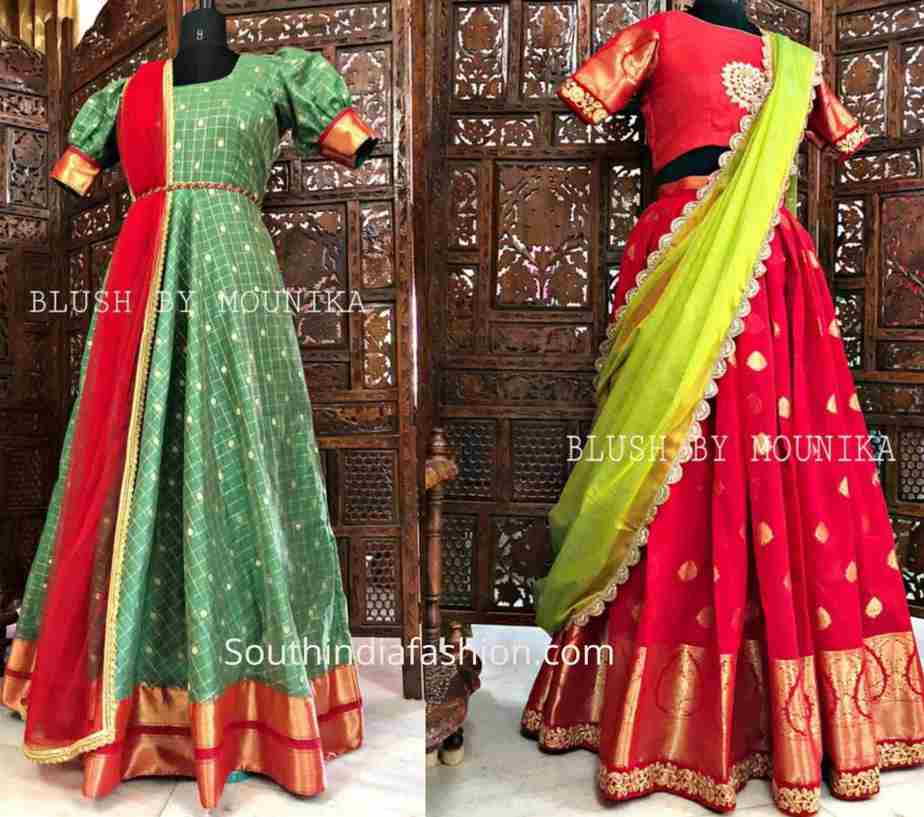 What we love the most about Blush by Mounika's designs are the vibrant colors and how they add a dressy look to your outfits. The outfit itself does all the talking and styling more with heavy accessories is only optional as you are sure to make heads turn with the outfit itself. Blush by Mounika elevates the anarkalis and dresses made from sarees with contrasting net embellished and banarasi dupattas. This beautiful concept and styling patterns ensures every bit of the saree is utilized in the most creative ways.
Saree Anarkali Dress Designs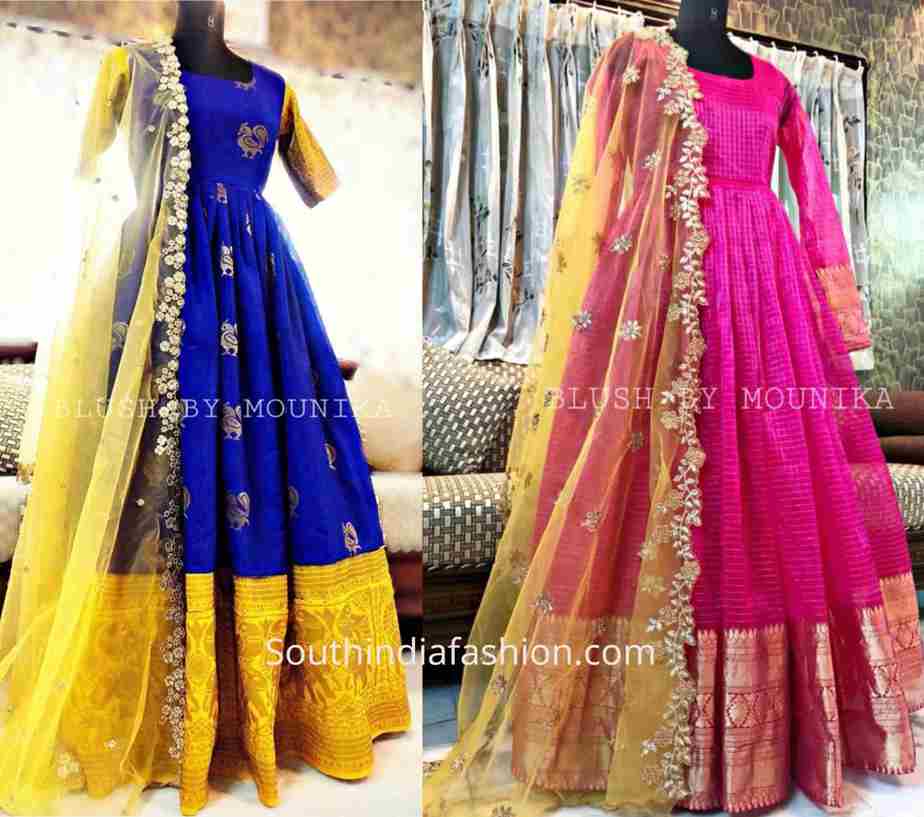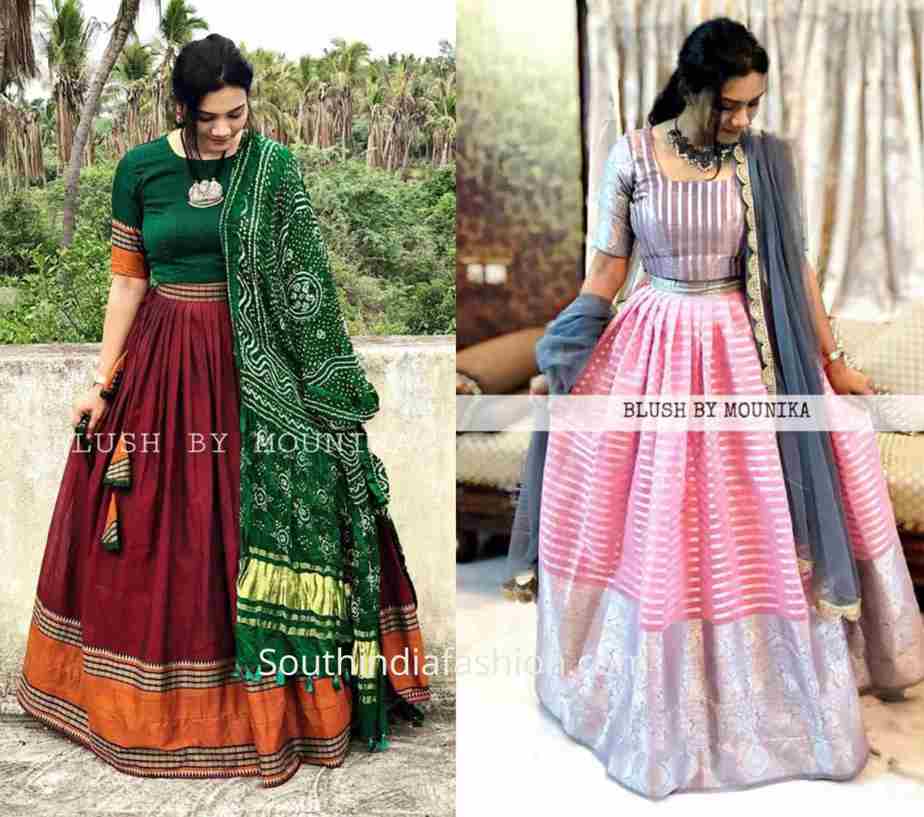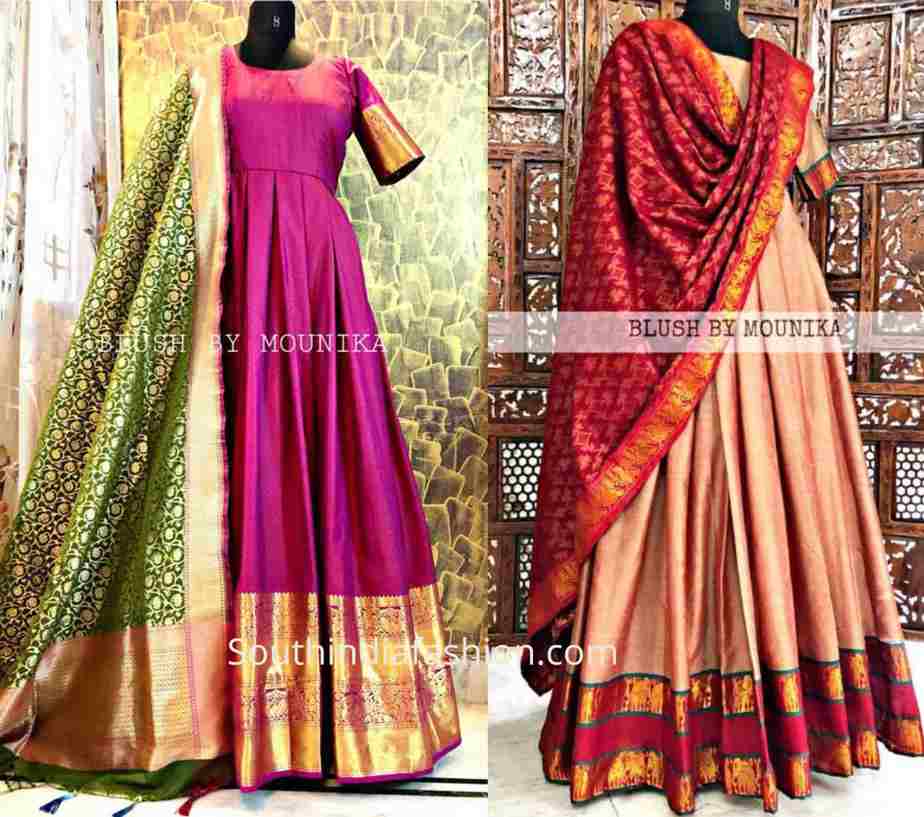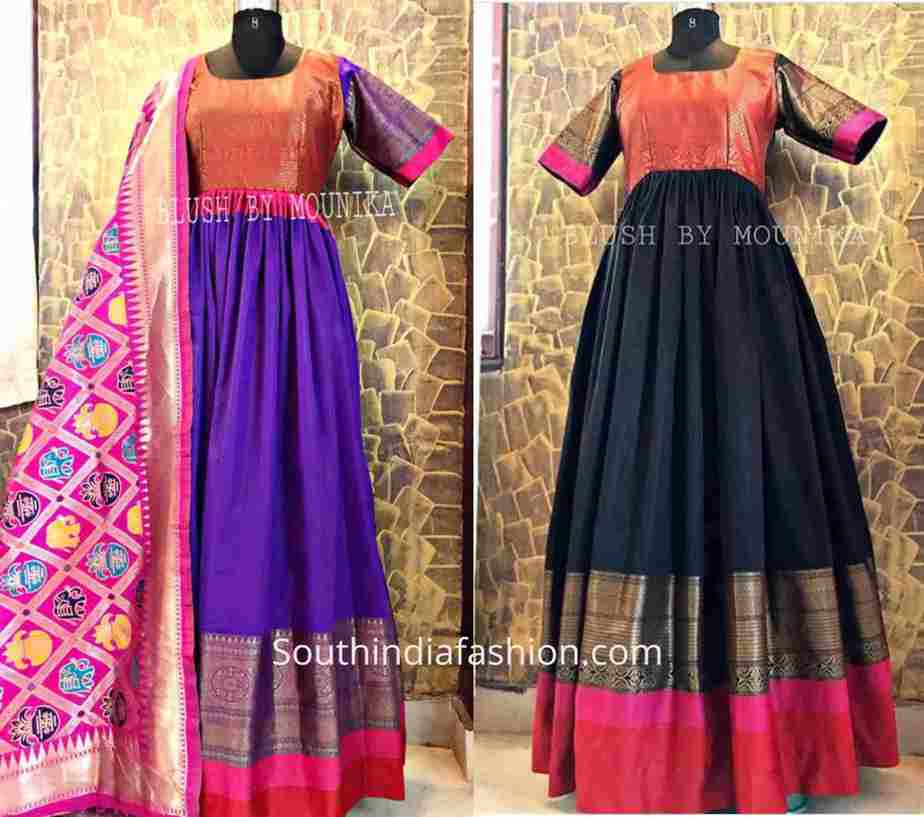 Silk sarees can be easily converted to a variety of different outfits. Dresses made from silk sarees will be more beautiful than the actual saree itself. But the trick is to use the saree wisely and effectively. You can use numerous different sarees like handloom silks, chanderi silks, soft silks and many more.
Convert Old Sarees Into Long Gowns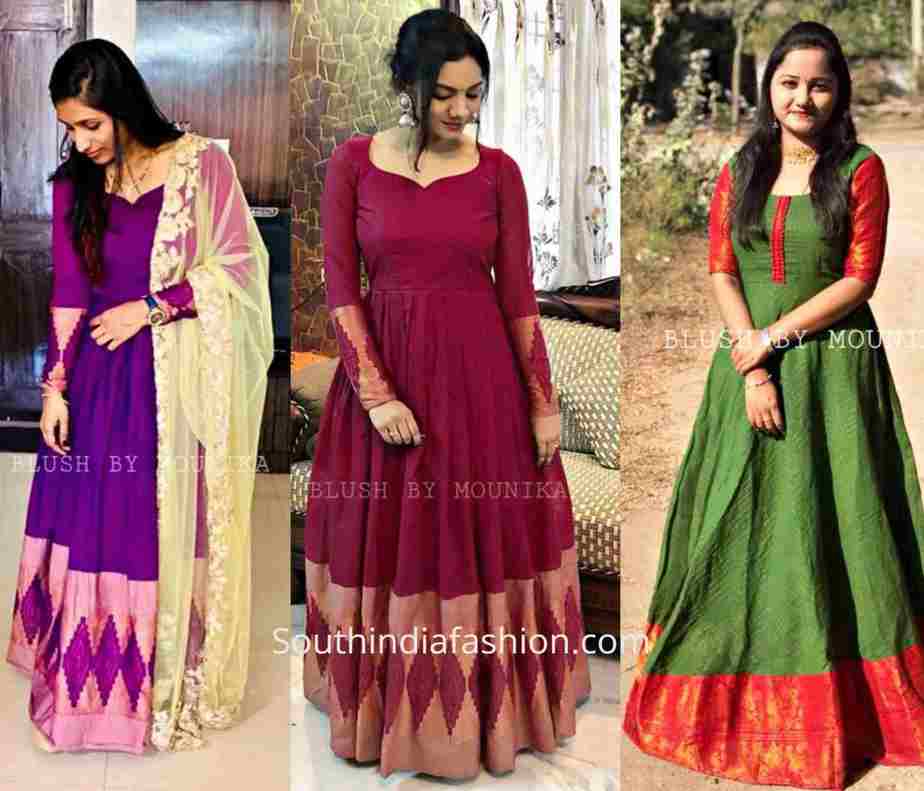 This festive season, look nowhere for your traditional outfits but shop and take inspiration from this brand. Anarkalis and evening dresses made from silk sarees are super effective and budget friendly too.
Blush by Mounika ships worldwide making it even more convenient for you to order the best in traditional silk outfits.
Checkout their Instagram here – https://www.instagram.com/blushbymounika/
Follow them on Facebook here – https://www.facebook.com/blushbymounikaa/