Turned 40? Worry not. Turning 40 is a milestone in a woman's life. This is the age that turns her into a woman and at 40 she is more confident and elegant than she ever was. Women of this age are more interesting and beautiful than ever and this also reflects in her style. So if you are a 40-year-old, it's time to celebrate this phase of life. Let's renew your wardrobe by adding some new styles to it. SouthIndiaFashion here highlights 6 looks to add to the elegance and gorgeousness of women who have turned 40.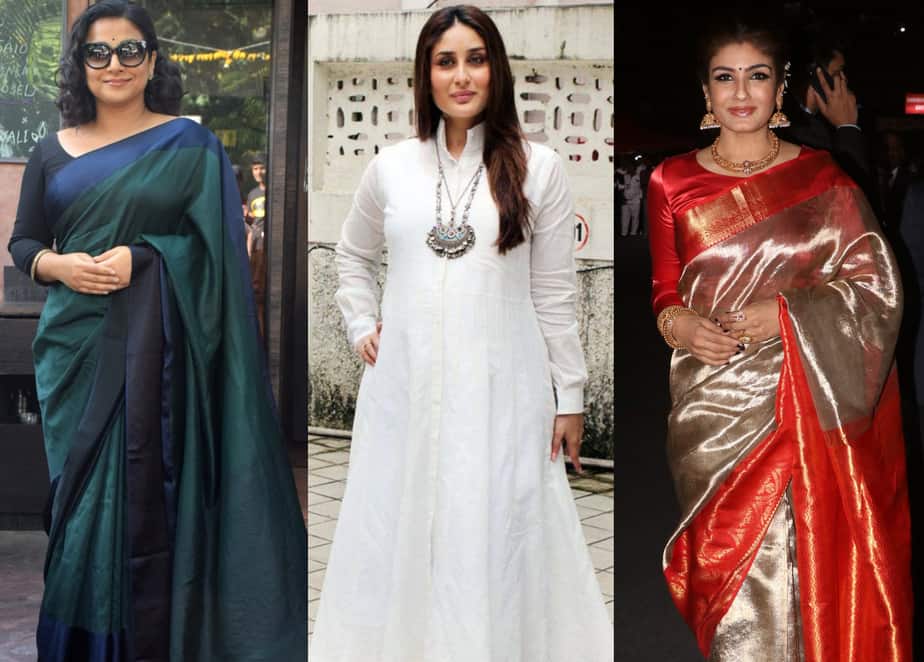 Genuine Silk Sarees At 40
At 40, you define elegance and nothing better to show off your age than an elegant silk saree. So ditch your Georgettes and Chiffons and trust silk to display your style and confidence. You can trust silk saree to make you look the epitome of beauty by bringing out your inner diva. You can pair your silk saree with a stylish blouse and traditional jewellery to add to the style quotient.
Handloom Kurta
Handcrafted or hand-loom products are finer and more elegant than regular fabric. Flaunting them showcases your appreciation for finer pieces. This style is made for more mature women who can carry it better than younger women. The beauty of such products is that they do not look factory made and showcase your distinctness. (BUY HERE)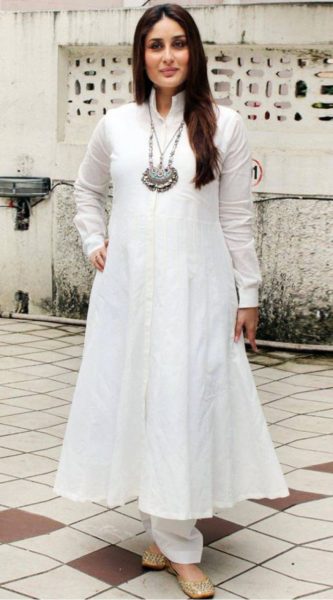 Jackets
At 40, you can now ditch those Dupattas and trust yourself enough to carry the elegant jackets. Pair them up with sarees, kurta or cholis. Jackets of all lengths are making their presence felt these days. You can definitely trust these pieces to create a style statement of your own on any occasion.

Pants
At 40, you are either a career oriented women or a house maker who is always on the go. Nothing will help you more than a pair of well-tailored pants. These pants will ensure that you are fuss-free and stylish every time you step out of your home. They will also keep you comfortable.

Color Blocking
By the time you are 40, you have shown off all types of prints. Now you want to show off your subdued and elegant style. No better way to do that than blocks. Be it sarees or Kurtis, color-blocked designs ensure you look elegant in a graceful way. You can pick colors as per your figure to complement the look.
Fit & Flare
While the 40s make you look gorgeous but it might also add a bit to your waist. You may now wish to stay away from body-hugging styles. Do not worry as there is a style that is meant for you- fit and flare. The style is a good fit till above your waist and from the waistline and below, it then turns into a flared fabric. The style makes you look chic and stylish without revealing your waistline. This would perfect for you.
So 40s are not the time to slow down but the time to start showing off the best part of you. Hence go out there and paint the town red with your classy style at 40!