Featuring four simple embroidered silk saree blouse designs in stylish patterns.
1. Elbow length sleeves boat neck blouse with floral embroidery along the sleeve edges. The blouse has triangular cut out back neck with tie-up detailing.
2. Closed neck elbow length ruffle sleeves blouse with button detailing on the front and floral embroidery on one side of the neck.
3. Double color closed neck blouse with frills around the neck and short puff sleeves.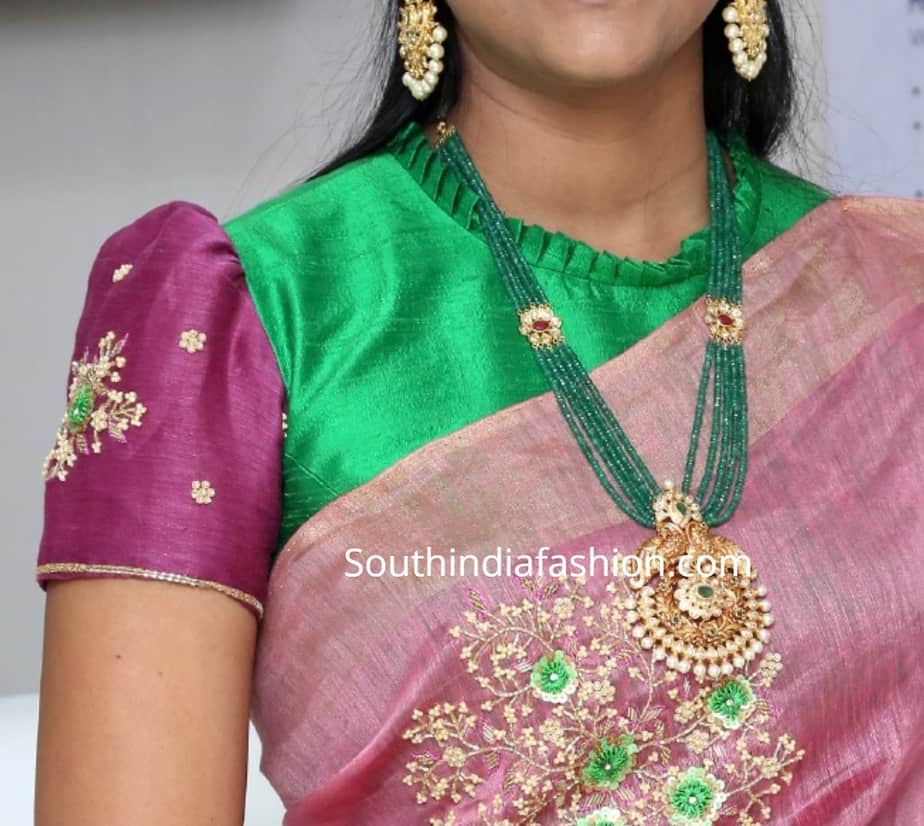 4. Double color boat neck elbow length sleeves blouse with frills along the sleeve edges.