Saree is not just a piece of clothing. It is nine yards of magic. There can be no other outfit as sensuous and feminine as this desi attire. No matter how modern an Indian woman may be, her wardrobe is surely incomplete without a saree. Be it a wedding, a party or a formal event, a saree is one outfit that can be worn in all kinds of occasions. What's more, today there are several ways in which you can adorn this outfit on yourself. Some actresses are very fond of this Indian attire and have been wearing it several times. Their looks have inspired many youngsters to buy and wear saree.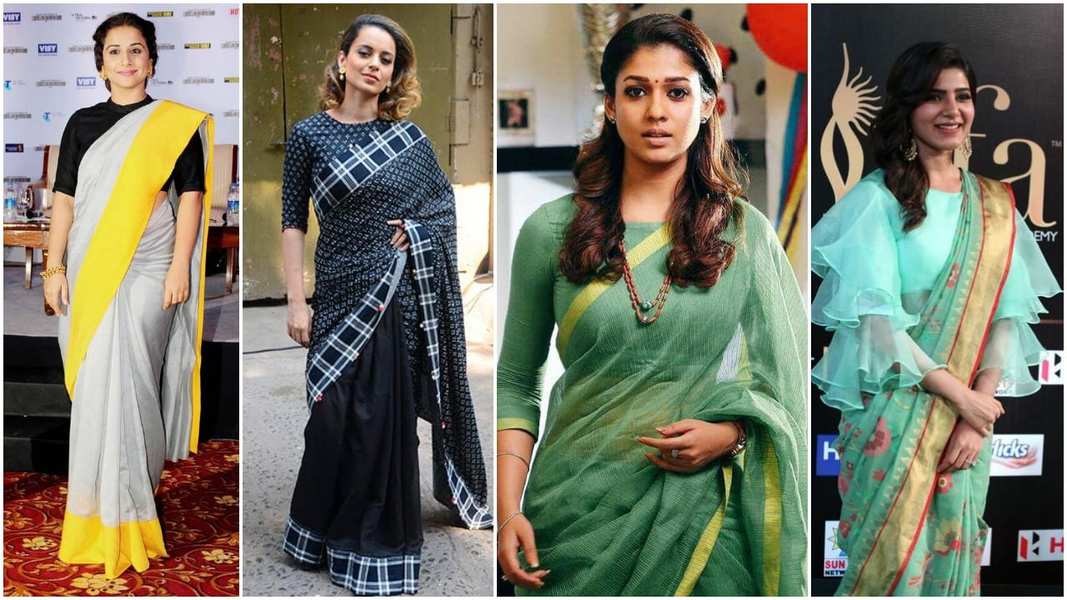 Here are four actresses who are making saree the biggest fashion trend..
1. Vidya Balan 
This talented actress has become synonym to this Indian attire. She wears it to just about any event varying from interviews, promotions, award shows to movie screenings. But who is complaining? No one because she looks absolutely divine in the sarees. We especially love to see her draped in the silk sarees. A silk saree by itself is alluring, when it is worn by a beauty like Vidya, all you can do is just stare at her. She has silk yards in all colors, types and designs.
2. Nayantara 
No one can carry a saree with the panache and elegance of Nayantara. The lady superstar looks amazing in all outfits. But, her fans love her the most when she wears the cotton yards. Nayantara has created her own style of looks. She prefers wearing cotton sarees. For all those who think a cotton saree is too simple, have a look at Nayantara. She just proves the line 'simplicity is the ultimate sophistication'.
3. Samantha Akkineni
This south Indian actress is well known for her beauty and style. She has a unique sense of fashion and it reflects in her outfits. These days, Samantha is encouraging handloom sarees by wearing them on various occasions. Being the brand ambassador of the Telangana handlooms, she is adding that modern touch to the age old saree to make it look chic and fashionable. It is not surprising that the youth are bedazzled by her looks and are imitating her religiously.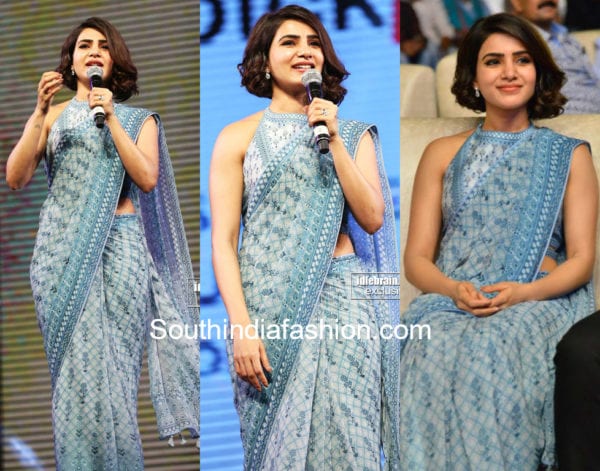 4. Kangana Ranaut 
Here is one actress whose sense of fashion is as unique as the films she does. Kangana is determined to take the saree a notch above. Thus, she wears is to the airports. Travelling in nine yards? That might sound inconvenient, even impossible for many. But just look at this stunning actress and how she carries the nine yards with ease even after long hours of flights. The saree look of Kangana is putting all other airport looks to shame. Light weight sarees are easy to walk around in, breathable and comfortable during long flights. Try it out the next time you travel.
These are some of the actresses who have redefined the saree and made it an important attire in the Indian fashion world.