Look beyond the standard embroidered blouse and check out these newly launched banarasi blouse styles by Tilfi. Each blouse is made with hand-woven Banarasi fabric and has unique, understated detailing – a cut above the rest.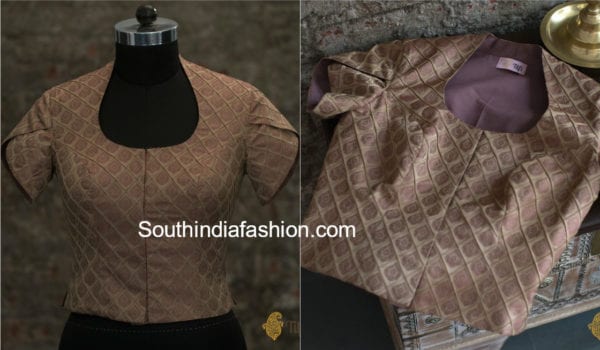 Inspired from military armour, this blouse has intricate cross pin-tucks detailing and uses pure handwoven Banarasi tanchoi fabric.
A statement jacket style blouse; you can style this with a saree or a skirt. The blouse is made using exquisite handwoven Banarasi jangla silk fabric. Don't miss the beautiful running collar!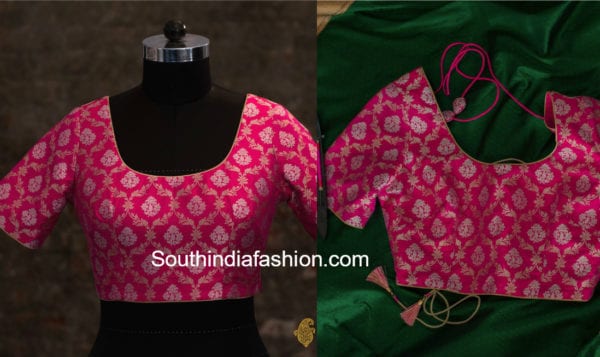 This blouse is a testament to the arresting craft of Banaras. Woven in the finest kadhua weave with roopa sona work, the blouse has dories at the back to adjust for size as well.
So go on, check out these delightful Banarasi blouses by Tilfi. You can find these on their website here: https://www.tilfi.com/collections/blouses
About Tilfi: Tilfi Banaras, is an age-old family business from Banaras that has the most finely crafted collection of pure and handwoven Banarasi sarees, dupattas, lehengas and blouses. They ship worldwide and their products can be ordered from their e-commerce website www.tilfi.com.
Facebook: https://www.facebook.com/tilfi/
Instagram: https://www.instagram.com/tilfi_banaras/