Saree looks can be formal, fun, trendy or traditional. But draping the saree in one style can make it look a bit boring sometimes. So why not add an interesting drape to your saree look? We can instantly glam up our saree looks by experimenting with different draping styles. So today we bring you 5 of our stylish celebrities who've chosen the simplest alternatives to drape traditional ensemble.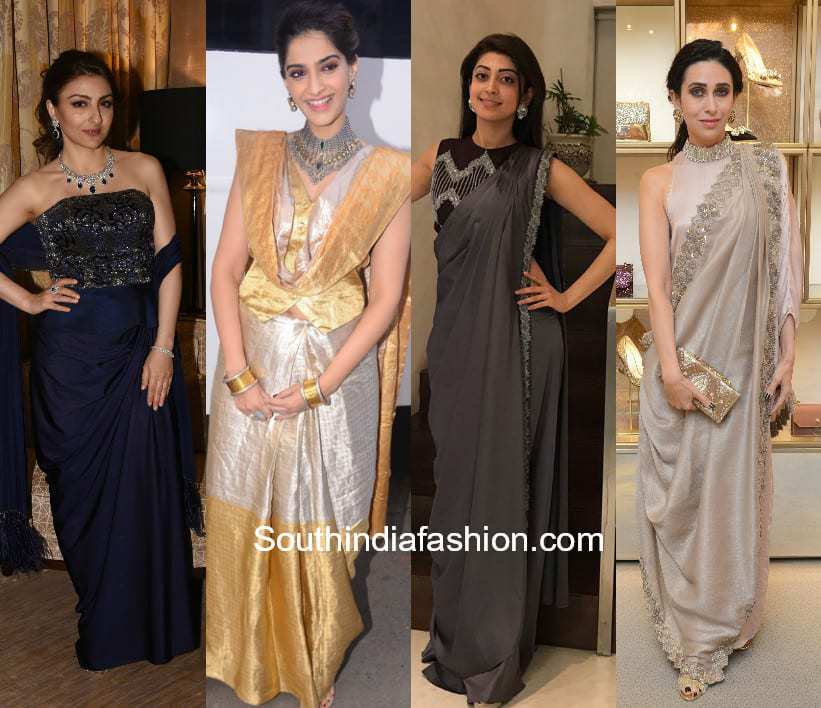 Karishma Kapoor
Karishma Kapoor donned a stylish contemporary saree look. She draped a gown style floor length saree that covered her pleats. Her one sleeve blouse complimented her contemporary look. She added more glamour to her ensemble with edgy accessories. The saree blouse and the accessories play a vital role in transforming the look of your outfit.
Pranita Subhash
Pranita Subhash donned a stylish party look in a grey toned saree with a sleeveless embroidered blouse. Covering the saree pleats with the pallu added a gown look to it. 
Soha Ali Khan in a fusion saree drape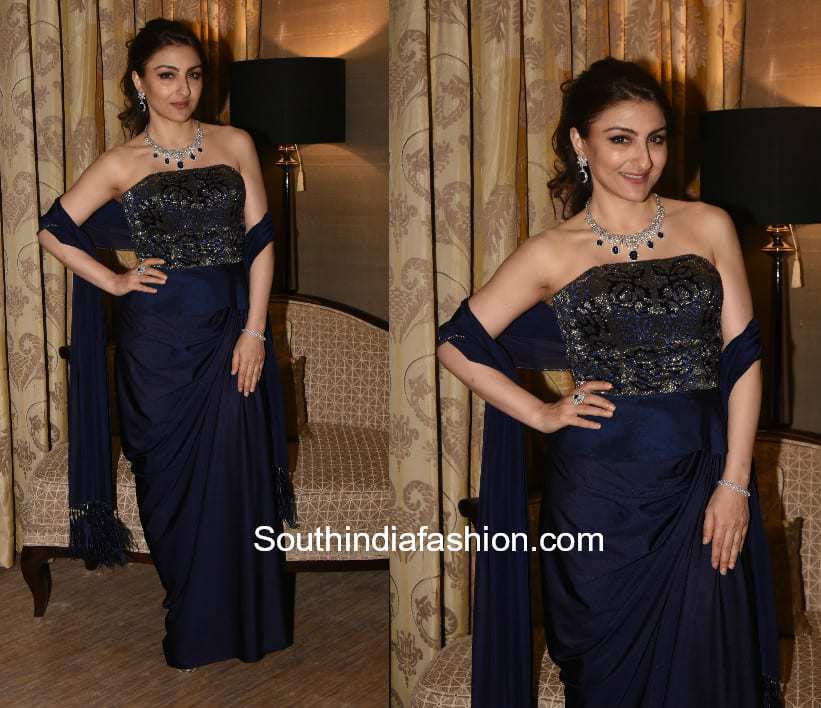 Soha Ali Khan paired up her plain saree with an off shoulder peplum blouse and draped the pallu around her arms instead of the rather conventional style of draping on her shoulders. A simple twist gave her a very stylish look.
Sonam Kapoor
Sonam Kapoor draped a metallic dual toned saree with a shirt style blouse and draped the pallu like a dupatta. She matched up the jewelry with her saree and created a very interesting concept out of her traditional look.
Yami Gautam
At the recent Fashion Week, actress Yami Gautam teamed up her saree with a power blouse featuring fringed sleeves. She draped her saree on her arm and made a stylish power statement with her saree look.
Creating innovative and stylish different saree drapes is no big task. Simple pallu drapes will effortlessly help you to make heads turn.
Which style are you going to try at the next party or wedding?!