The festive season is round the corner and with every new season it's time to give a trendy make-over to our wardrobe. Well, if you're looking for some fashion inspiration for the upcoming festivities, then you are at the right place. Today we talk about one simple color of the season – The color PINK! Every woman loves the color pink and has atleast one pink outfit in her wardrobe. This season, stock up with more of pinks as the color is here to stay. Read more to know why your wardrobe should have more pink of pink outfits this year.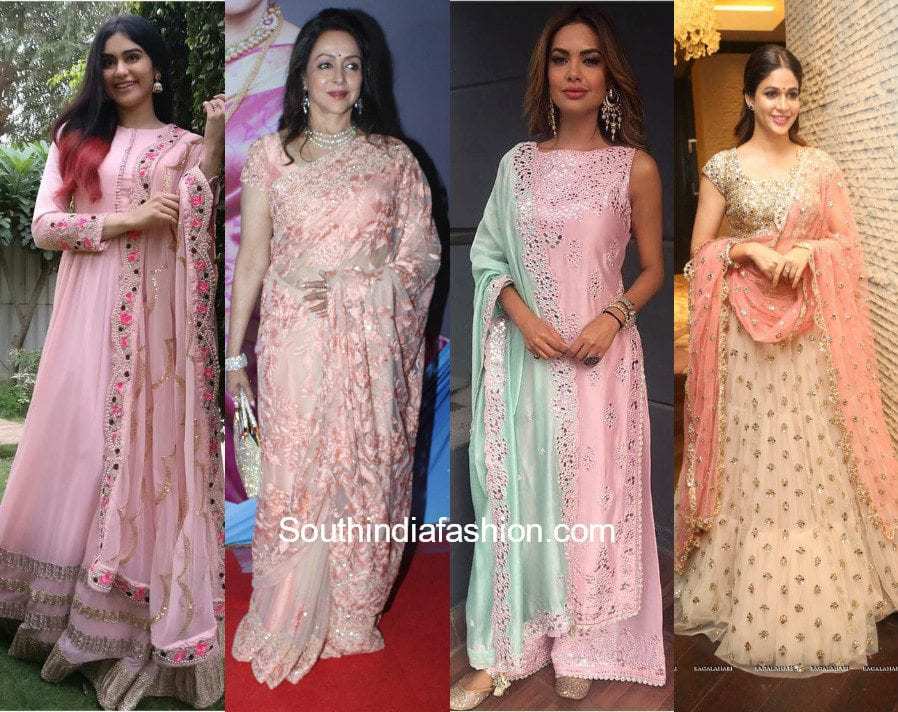 The color pink is well known for its versatility as it looks graceful on any outfit and on almost anyone. It is one of the best suitable colors for Indian skin tones and can be worn at any age. There are many shades of pink, but the softer shades in pink are trending high this season. Contrast your pink outfits with shades of blue, green, tangerine or simply flaunt the single shaded pink outfits.
From evergreen pink sarees, salwars, lehengas and even daily wear kurtas, the color pink is very soothing for both day and night events. You can contrast your pink outfits or even fully embellish them without any hesitation as the sober color will still stand out and make you look graceful and elegant.
The color pink has hit the designers and it is the best time to invest in more pink outfits. The evergreen color will retain its charm and will look as good as new even ten years down the line.
You already may be having many pink outfits in your wardrobe, but adding more new designs in the softer version is a definite must add to your wardrobe. So not to worry what to wear for the upcoming festivities as the royal pink outfits have got you covered.