This festive and wedding season, Hyderabad based fashion designer Bhragavi Kunam launched a limited edited collection of sarees named "Vibhavari" inspired by the Maharanis and their lifestyles. Let's take a look at the breathtaking collection of sarees by the designer.
Vibhavari saree collection by Bhargavi Kunam has a touch of vintage, royal and graceful feel to them. It is a celebration of Indian culture and the royalty personified by the queens. The sarees look very versatile and have a fresh vibe with the happy prints and vibrant colors.
The one of a kind sarees come in vibrant colors of pinks, blues, yellow, green and also include earthy tones. The sarees are all about floral prints, stripes, polka dots with heavy zari borders. They element a very royal vibe which is exactly what the concept is all about. The simple yet striking sarees allow you to go bold with the accessories and experiment with trendy designer blouses.
The Vibhavari saree collection come in a variety of silk and printed organza fabrics. The statement zari borders is what steals the limelight. These sarees make a perfect option for all semi formal and formal events, weddings and festive occasions.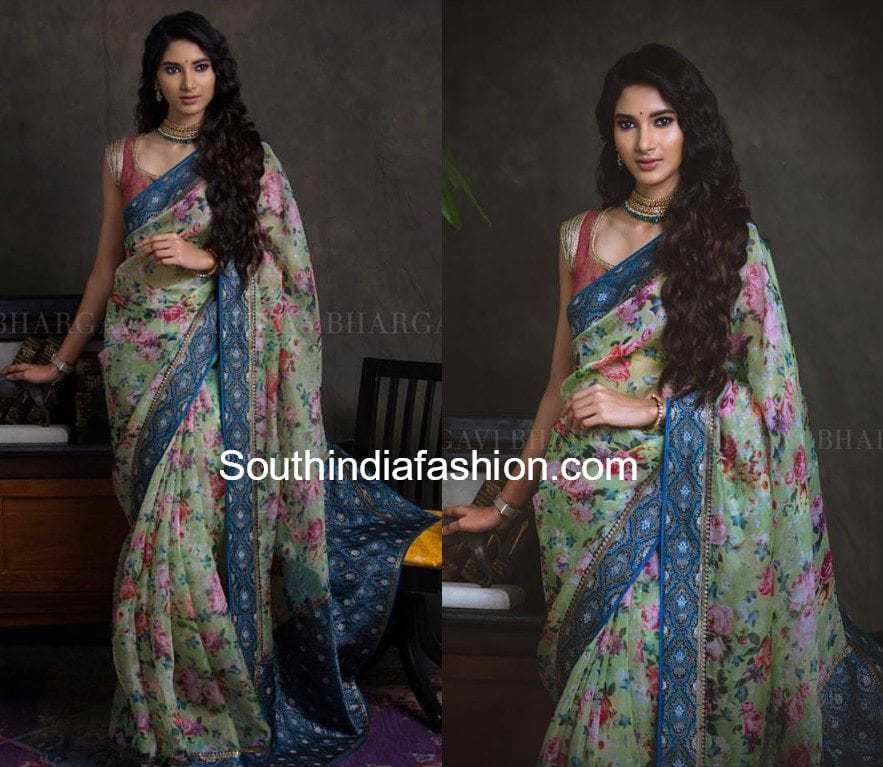 Want to look royal and make a bold statement with a traditional saree? Or keep it simple with delicate floral prints? This saree collection by Bhargavi Kunam has it all. You can effortlessly dress up or down with the Vibhavari sarees and leave a lasting impression.
The timeless Vibhavari saree collection is a wardrobe investment and the evergreen styles will never fade away. So this festive season, make heads turn with elegant sarees by Bhargavi Kunam. Which one is your favorite pick? Do share your thoughts about this breathtaking collection with us in the below comments.
For inquiries contact: +91 99898 99881
Email: [email protected]
Facebook: https://www.facebook.com/bhargavikunamstudio