When we look to wear something that is comfortable and at the same time elegant and classy a well fitted anarkali is what comes into our mind first. An anarkali is a perfect day or evening wear depending on the choice of fabric and the heaviness of the work. How about combining some hand done Kalamkari style and make it into Kalamkari Anarkali designs? These are so beautiful and so versatile you will be amazed to see the various patterns.
 ALSO SEE: 10 Beautiful Kalamkari Kurtis That You Can Buy Online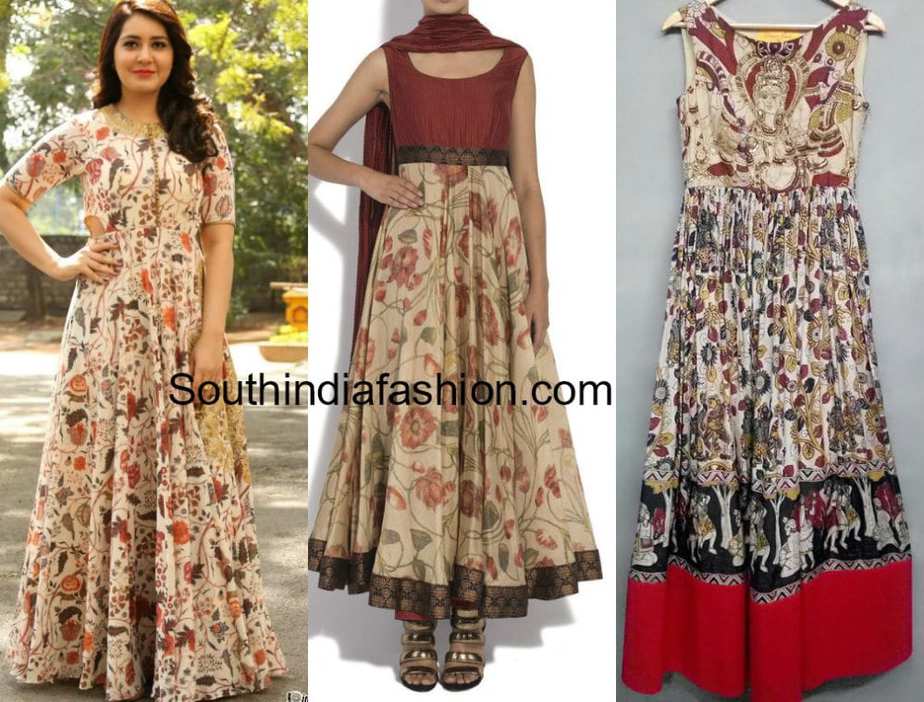 Let us start with the simplest patterns. Kalamkari anarkalis can be done by choosing the same Kalamkari fabric for the entire top or by splitting it. You can go for a plain yoke that could contrast as your bottom wear and also add a plain border with the contrasting fabric. Another easy option is the exact reverse of this one. Add the Kalamkari fabric as the highlight by making it only as a yoke and also a large border.
Now that full length Anarkalis are running the show a full length anarkali or a maxi gown done with ethnic blend in kalamkari will surely look awesome. When you are trying to add a gown element to it, use more sober colors. You can add the kalamkari fabric across the centre as a patch or use the Kalamakari fabric to give you that extensive flare too.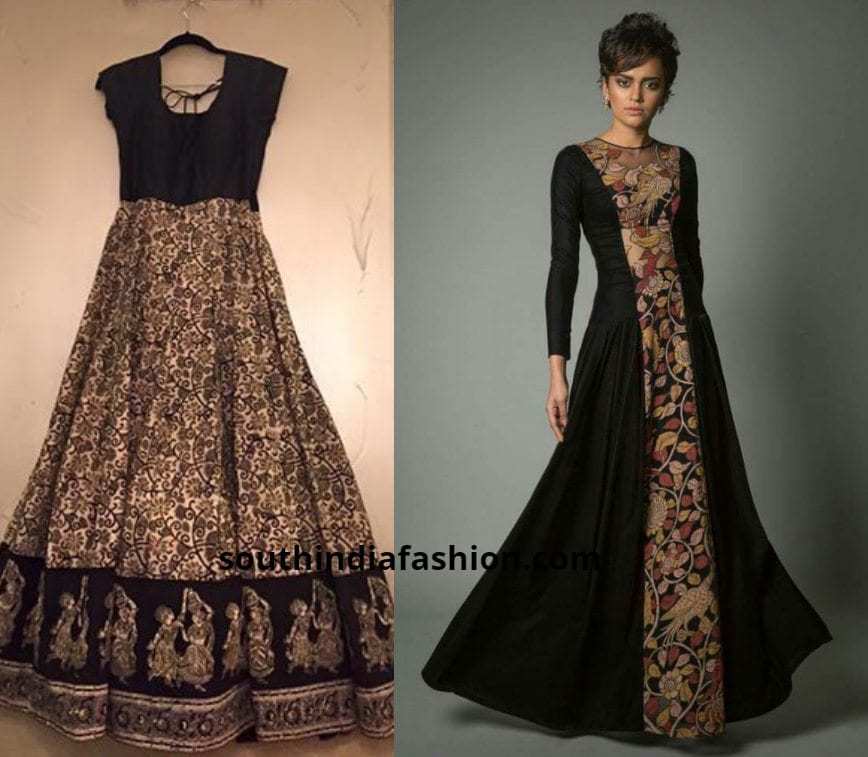 Now with the trend of the Buddha face and the hand mudras and the goddess faces there is another clever and interesting way to design these Kalamkari Anarkalis. Use the kalamkari fabric on the sleeves and also the border. Make sure the border is at least six to seven inches wide.  The highlight here would be the single piece of the Kalamkari fabric which finds a place in the yoke portion of the Anarkali. You can also add cold shoulder sleeves with the Kalamkari fabric to make it more fun.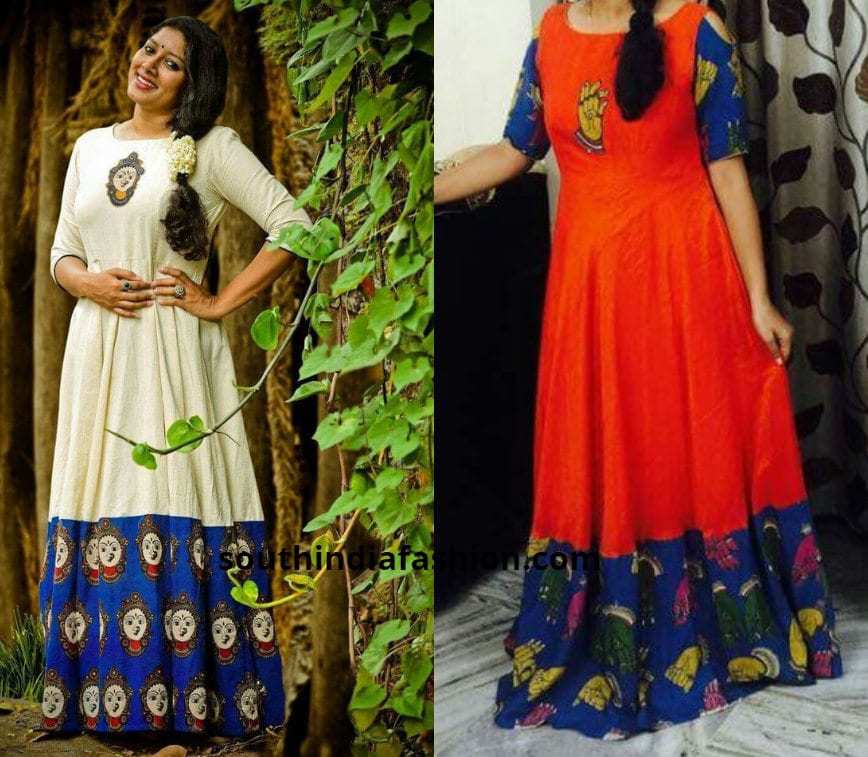 For those of you who feel these Kalamkari Anarkalis are not evening wear, you are so wrong. Gaurang Shah's Chitravalli collection proves that Kalamkari with Kanjeevaram borders can be so gorgeous and best suited for evening and festive wear.  If you are not a zari fan, choose a plain silk fabric and add Kalamkari trims to it.
Accessorize your Kalamkari Anarkali with some heavy oxidised or gold base chaandbalis and try on a traditional meets trendy hairstyle and you will be set to rock any event!!
 ALSO SEE: 10 Beautiful Kalamkari Kurtis That You Can Buy Online