A Banarasi skirt is as versatile as any skirt. Though it is rather heavy and works so well when you pair it up with the perfect choli and dupatta and make it a royal lehenga there are 5 interesting and stylish looks that you can create with a Banarasi skirt. This Diwali season with all the ethnic wear parties in motion try one of these awesome looks.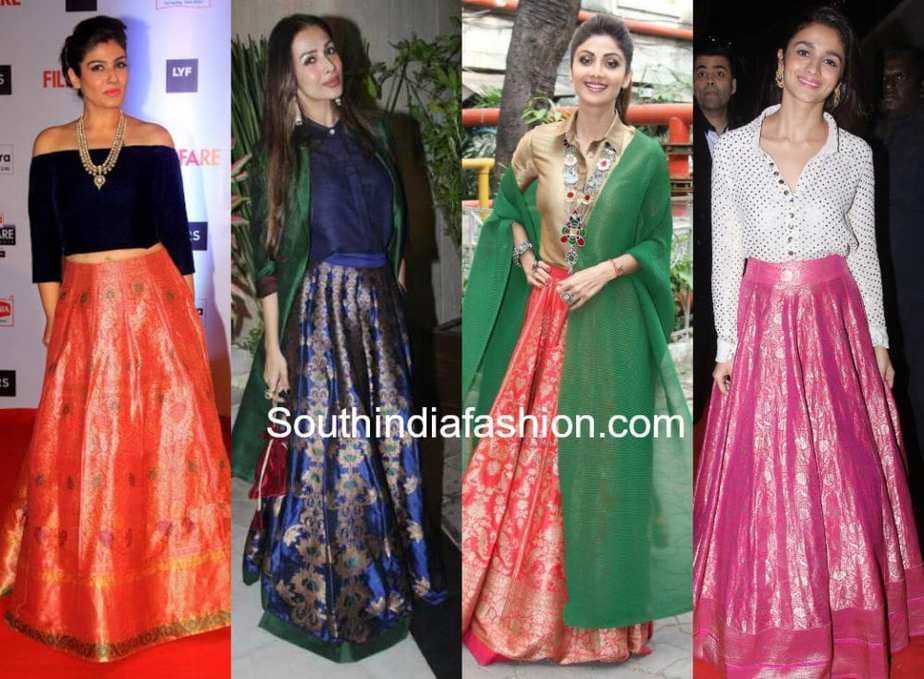 1.  Banarasi Skirt With A Shirt / T Shirt
A Banarasi skirt is so grand and heavy. Why not make it an interesting fusion by pairing it with a solid shirt or a t shirt? The effect is jaw dropping for all the right reasons and it is quite comfortable to carry off as well. You can choose a white shirt or pair it off with a contrast shirt too.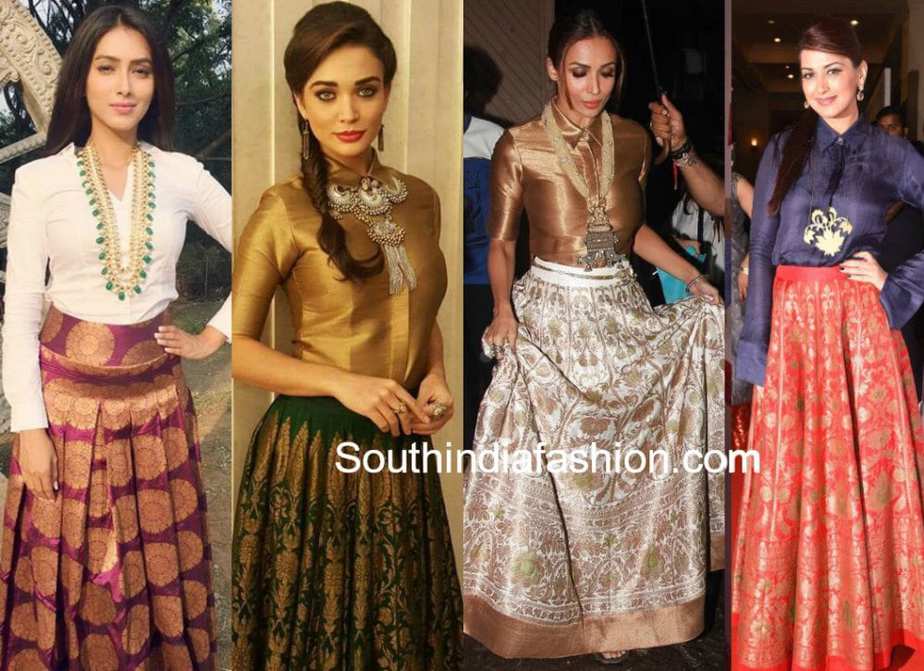 2. Banarasi Skirt With A Crop Top
Another easy to put together look which looks highly appealing is  pairing the Banarasi skirt with a crop top. This does resemble the traditional lehenga style but looks very cool and is so suited for the trendy girls as crop tops are in vogue right now.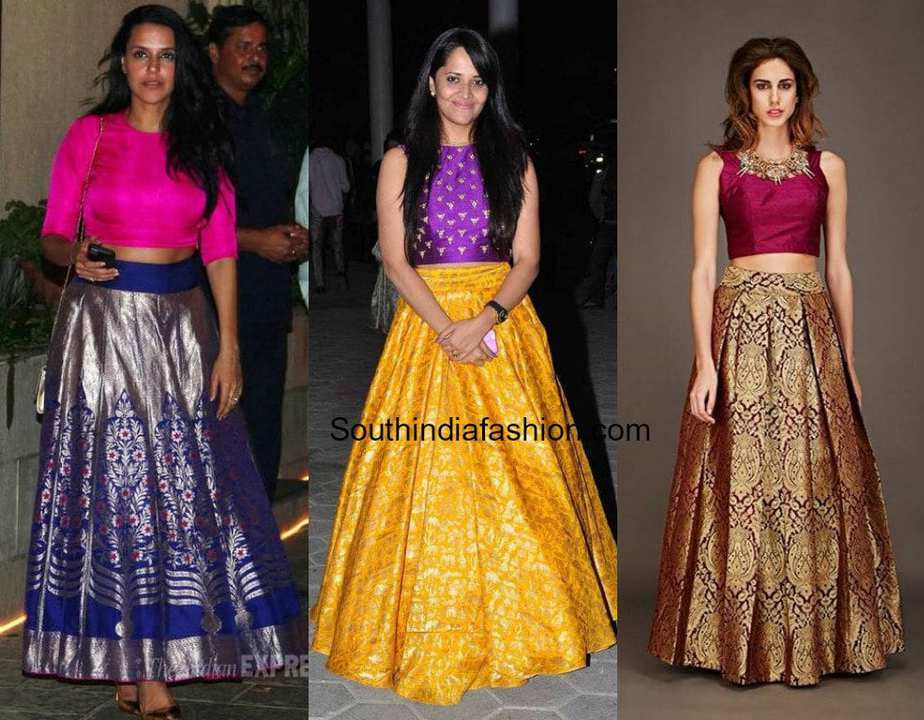 3. With A Cape / Jacket
When you wear a Banarasi skirt there is much grandeur. If you want that to be the center of attention wear an interesting jacket or a cape to stay stylish and at the same time for the focus to stay on the elaborate skirt.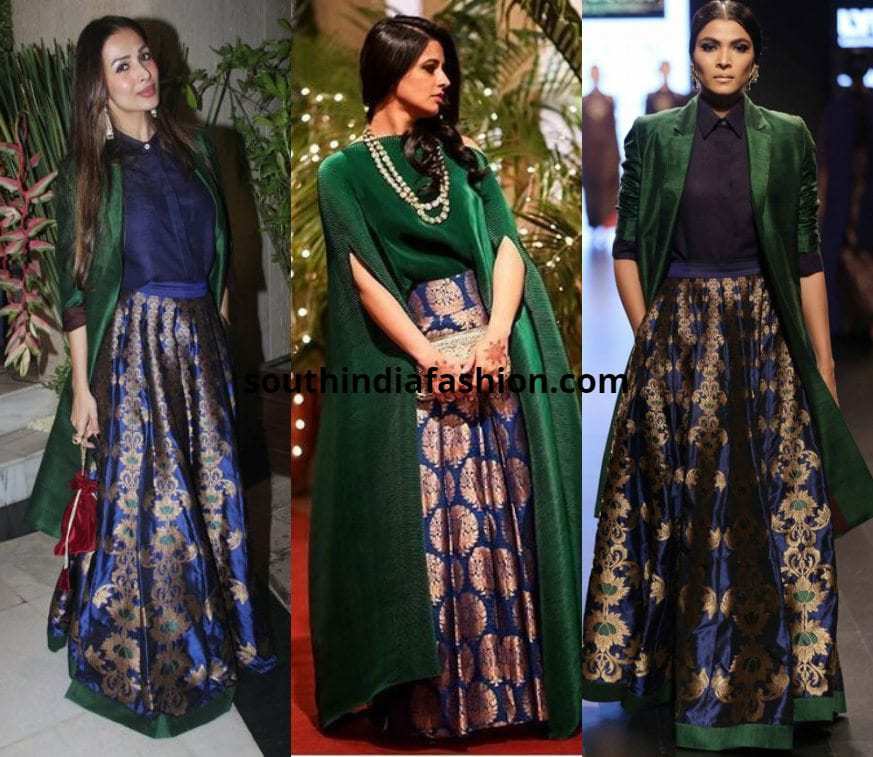 4. Banarasi Skirt With An Off Shoulder Top
How About mixing the two in trend things together? Team up a Banarasi skirt with an off shoulder plain top. It looks stunning. Another great tip here would be to try out a statement neck piece as it would highlight owing to the neckline of the top.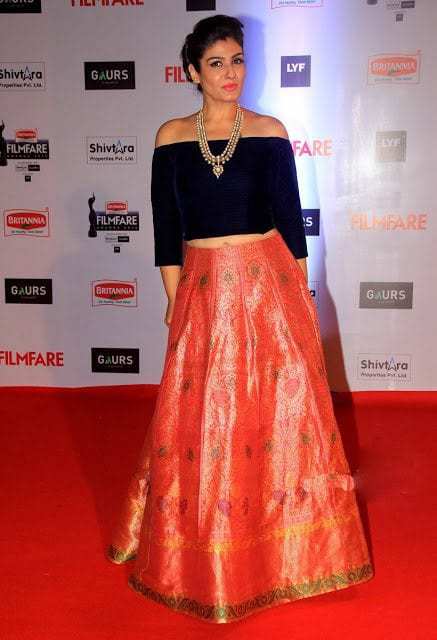 5. Banarasi Skirt With A Slit Kurta
Take a kurta that you have and wear the Banarasi skirt with it. The effect- wow. You can try out even a slit kurta- both the center slit or the multiple slit kurta with the skirt.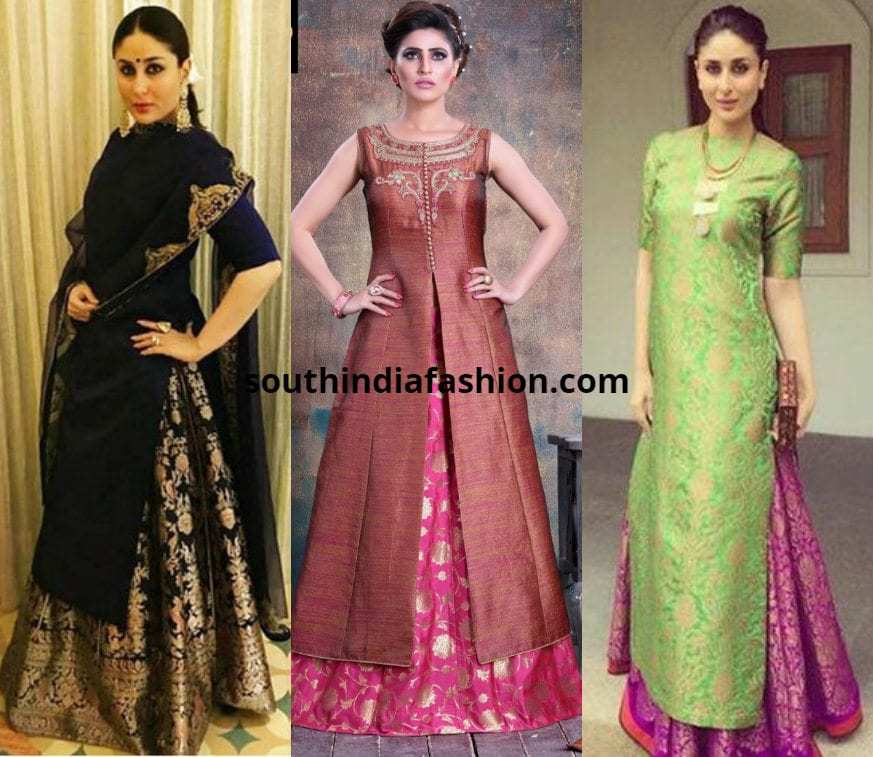 These 5 stylish looks will make help you create all the desired looks you need this Diwali season!!