The classic anarkalis are almost every Indian woman's favorite traditional outfit. Be it any formal, semi formal or a festive occasion, an anarkali is the best option if you want to flaunt a traditional look and yet be comfortable. However, there are a number of different ways to style this transitional outfit and today we bring you 6 graceful traditional anarkali designs by designer Bhargavi Kunam.
1. Plain Anarkali with Kanjeevaram Dupatta
We absolutely love how Bhargavi Kunam's designs always have their roots set in Indian transitions. And she implies the same concept in her traditional anarkali designs. Styling your plain anarkalis with a traditional kanjeevaram dupatta is definitely for the win. You can never be over dressed or even under dressed in this fabulous combination.
2. Plain Anarkali with Banarasi Silk Dupatta
Teaming up your plain anarkalis with banarasi dupattas is another wonderful option for a simple yet dressy traditional look. The dupatta makes a statement in this style so always ensure you keep the rest of the look subtle.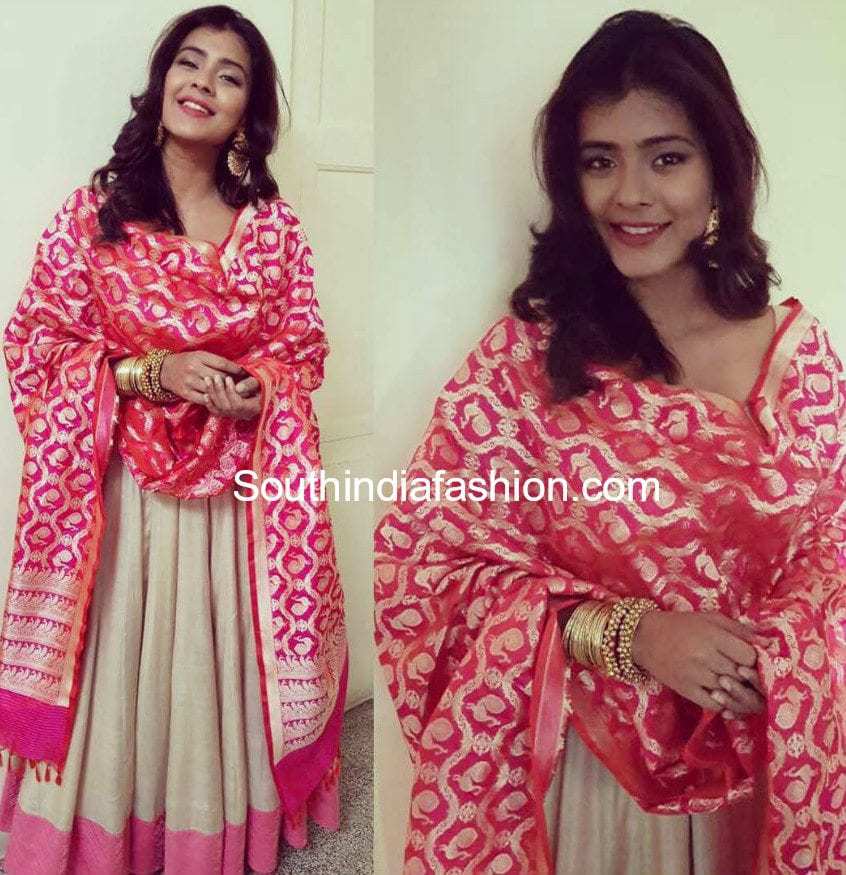 3. Floor Length Handloom Cotton Anarkali Suits with Contrast Dupatta
We are one of the biggest fans of cotton anarkali suits by Bhargavi Kunam. Long floor length handloom cotton anarkali suits with contrast dupatta is a winning combination and will never let you down. Be it for daily wear, work wear or even semi-formal occasions, this comfortable and colorful fabrics help you dress up or down.
4. Floor Length Anarkali with Kalamkari Dupatta
Floor length anarkalis with the evergreen kalamkari dupattas make a lasting impression. Kalamkaris never go out of style and a dupatta in the beautiful art is a definite wardrobe essential.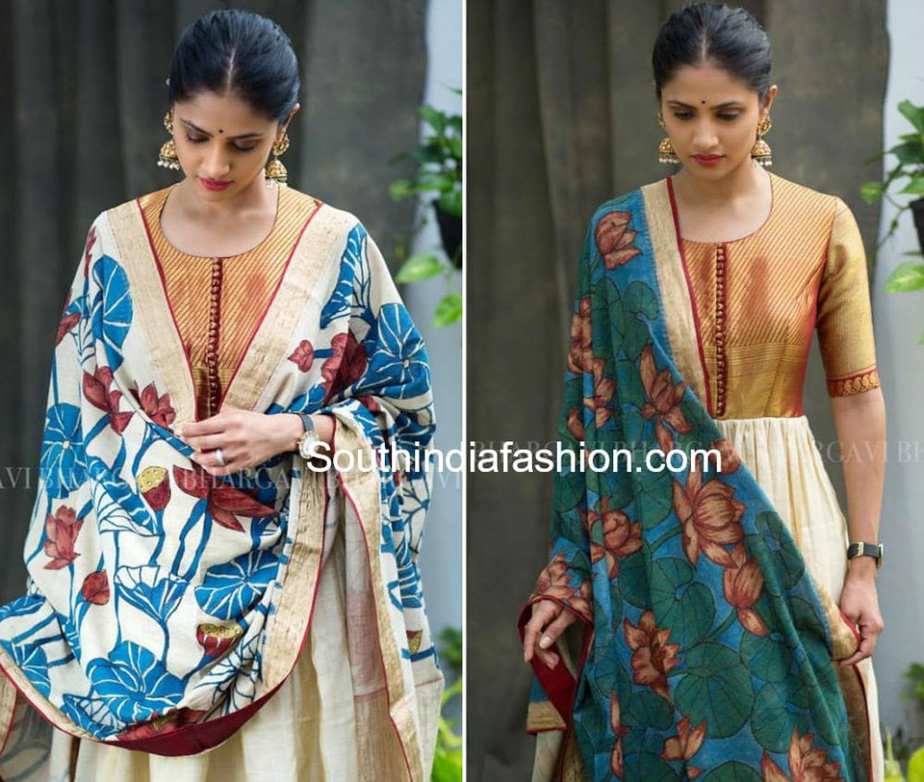 5. Jamdani Gowns
Jamdani gowns are a super stylish option for a night party wear. Skip the dupatta and wear the gorgeous frock style anarkali as a maxi gown and conquer any occasion with great style and confidence.
6. Handloom Gowns
Anarkali style gowns in handloom fabrics look extremely graceful and elegant. They skip the need of the dupattas and allow you to experiment with the accessorizing.
Bhargavi Kunam shows us endless different ways to wear the classic anarkalis and look elegant at the same time!!
For orders and inquiries contact Bhargavi Kunam: +91 99898 99881