A hair-do is the most vital element in any look. A stylish hairstyle not only gives you a whole new make over but also adds a sense of completion to your look. Our actress Raashi Khanna never fails to impress us and also inspire us with her stylish and innovative hairstyles. Here are few of our classic favorites we cannot wait to share with you all.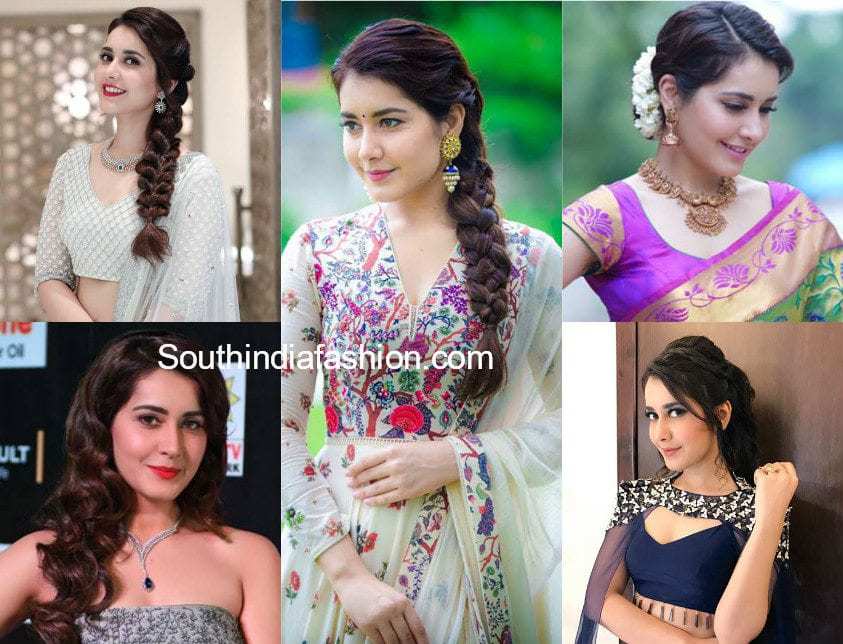 1. The Stylish Half-Up Half-Down Hairstyle
With one of her recent contemporary looks, the actress donned a stylish half up half down hairstyle that included curls, a high pouf and a braid. This hairstyle is one of our top favorites as it is extremely versatile and comfortable at the same time.
2.The Bold Curls
Well, we all love the bold curls and Raashi Khanna always nails it with great style. A side swept bold curly hair do with your western gowns are definitely for the win.
3. Waterfall Hairstyle
The stylish waterfall hairstyle sported by Raashi Khanna elements a very vintage and graceful look. The braided do move around your hair in a waterfall pattern and hence the interesting name. This look is one of the best options if you want to let your hair down and be comfortable too.
4. The Side Swept Braid
The side swept braided hairstyle with interesting styles look very elegant. However, this style does not suit everyone but Raashi Khanna manages to make it work every single time.
5. A Classic Hair Bun
A classic hair bun works beautifully on gowns and traditional sarees. Enhance it with mogra flowers or just simply leave it plain.
6. A Wavy Ponytail
A pulled back wavy ponytail is another chic hair style to rock in this season. It goes well with almost every other outfit and is comfortable too.
7. The Short Sleek Look
The short sleek hairstyle looks extremely stylish and instantly gives you a young look. Definitely not versatile but if styled well you can make a lasting impression.
So what is your take on Raashi Khanna's stylish hairstyles? Would you happen to try out any of them? We are truly inspired by her looks and cannot wait to try them all!