We have put together some tips to help you find that perfect Banarasi saree online. Here is quick summary of all the options that you have to buy Banarasi sarees online: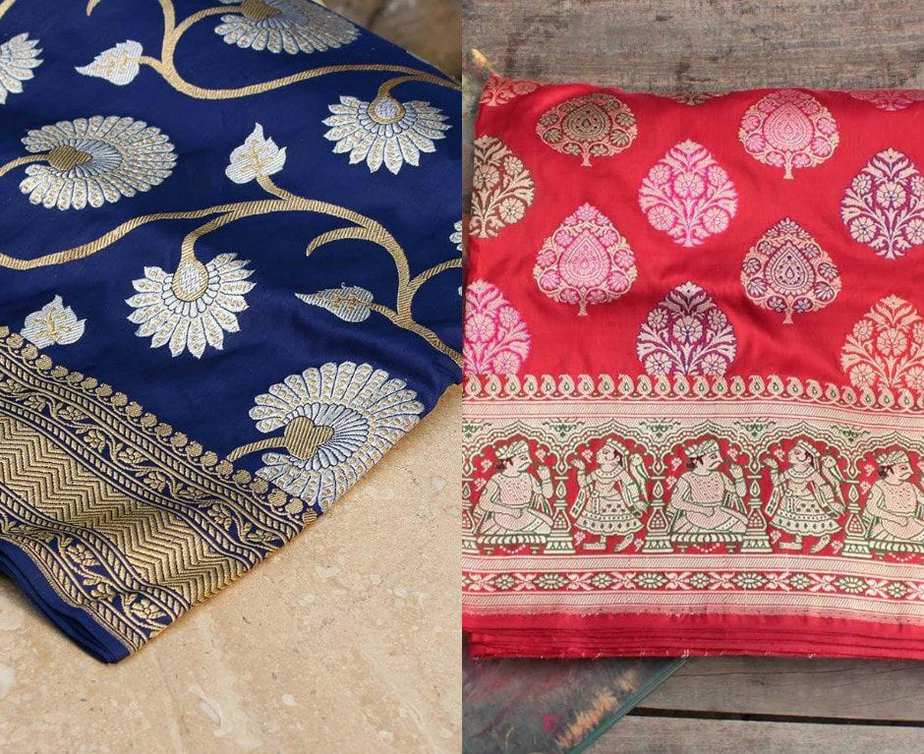 1. General E-Commerce Marketplaces: Several market places like Flipkart, Amazon, Snapdeal etc. have some vendors who sell Banarasi sarees. Majority here tend to stock more of low range art silk (i.e. synthetic) sarees. A lot of sellers from other cities sell replica of Banarasi sarees here too.
2. Specialist E-Commerce websites that stock Indian crafts and handloom products. These include portals like Jaypore, Avisha etc. They usually have a small segment where they have products from retail stores or vendors from Varanasi. They mostly charge a 30–50% commission to these vendors for each sale. On these sites, the quality generally tends to be good but they are not specialists and the craft is not their forte, so simpler products tend to be overpriced or variety can be limited.
3. Direct Brands based out of Varanasi such as Tilfi Banaras (www.tilfi.com) which are new age evolution of traditional Banarasi businesses that have been working with the craftsmen of Varanasi for years and keeping the art of Banarasi weaving alive. There are a number of advantages from buying from a Banarasi brand that has deep-rooted knowledge of the craft.
 Some of them are:
Quality: Powerloom and synthetic silk sarees being passed off as pure handloom across many retail and online outlets. A trained and experienced expert with decades of experience in the trade can tell the difference and ensure that customers do not get cheated.

Variety: Banarasi specialist brands tend to keep a huge variety of products unlike other sources that can only keep a small curation.

Knowledge: A Banaras based brand can give you detailed information about the product you are buying and explain you the craft and the workmanship involved in what you are buying.

Value: Products brought from the source can be any anything from 30% to 200% lower than bought elsewhere as they do not include hefty retail or middlemen markups.
In the end, no matter where you buy from, always do your research. Check customer reviews, follow their social media pages, learn about their history and make an informed decision.
Follow Tilfi on Facebook: http://facebook.com/tilfi/
Instagram: http://instagram.com/tilfi_banaras/