Ok. When you are the bride's sister we feel dressing up is way easier. You know what the bride is wearing so you can tone down accordingly. What if it is your brother's special day? You need to look fabulous, no doubt and yet cannot steal the highlight from your SIL to be. So how to look stunning yet subtle yet showing who the diva is? Here are some outfit options for your brother's engagement that would totally sort you out.
1. Sarees
Saree is the first option that you can think of. Instead of the regular silk sarees try these designer beauties with floral prints or net sarees with heavy work on them. You can also pair your saree with a quirky blouse like a cape blouse to add more fun.
2. Full Length Anarkalis
Anarkalis also would have crossed your mind. Add some drama to this by choosing a full length Anarkali with maybe a belt or so. That makes it look edgy and gives you the diva look. Opt for pastels for a cool look or vibrant colors for the fun look. Florals are a big yes, no matter what time the function is.
3. Lehengas
Yet another fail proof choice, there is an obvious chance that the bride to be would be wearing one too. Opt for a floral lehenga or net lehenga with subtle work and look elegant.
4. Crop Tops And Skirts
A perfect choice for the sisters of the groom, the crop top and skirt offers a wide berth of style and you can choose what style works for you the best. Off shoulder, cold shoulder tops or a simple yet spot on gold sequins embellished top with a plain skirt is fab.
5. Jacket It In Style
You can always add a jacket to either your lehenga or your Anarkali making this into a whole new outfit all together. Go for sheer gold jackets with self work over plain lehengas and a contrast one if you are trying to wear a ankle length jacket. These work beautifully for the evening festivities.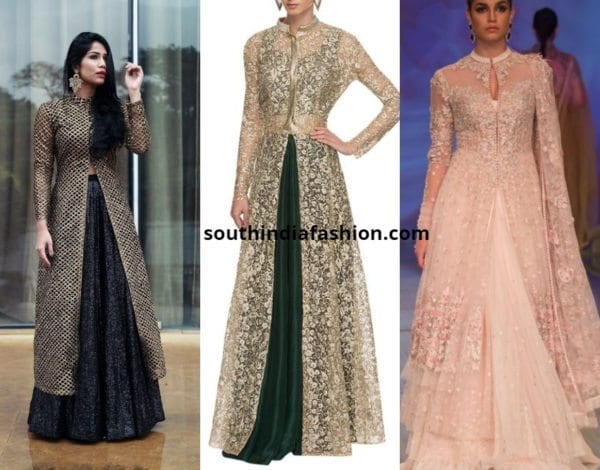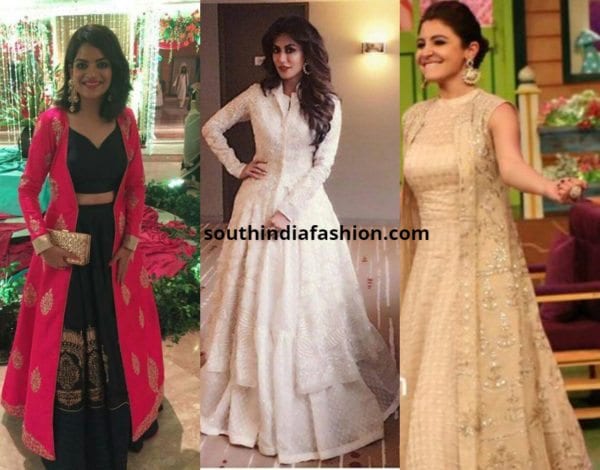 These outfit options for your brother's engagement helps you to narrow down your confused choices. You can very well choose to wear these even if you are attending an engagement ceremony too!!