With the gorgeous Sridevi as their mother, there are high expectations for Jhanvi and Khushi Kapoor. How they would dress up, how they would look and much more. The Kapoor sisters are totally slaying it now, be it at airports, at weddings and if we start talking about how they are scorching the social media we would need all day. When you look at how they dress up for weddings and formal events they give us total sister dressing goals. Let us decode that for you.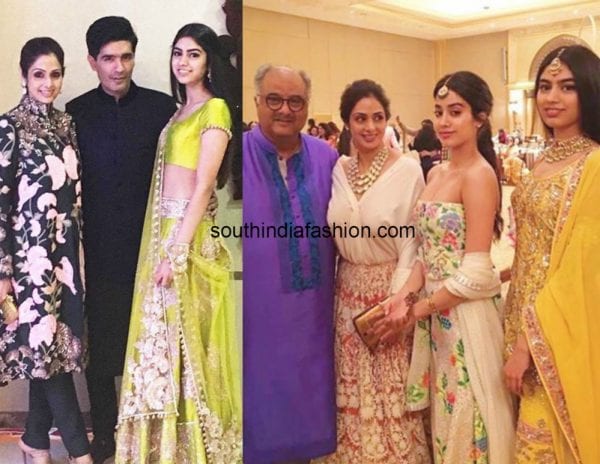 Just like the regular teenagers the Kapoor sisters make it a point to go traditional with a twist for weddings and functions. Be it the fusion Manish Malhotra they wore for Diwali or the awesome stuff that they had on for their cousin Akshay's big fat wedding at Abudhabi, they looked completely fabulous.
As sisters it is always not about just color coordinating your clothes. Sometimes people do not like it much.  It is more of showing a theme that can run though your clothes or maybe a particular hairstyle that shows similarity. This looks equally cool. If you plan to color coordinate your clothes with your sister but do not want to end up looking dorky, you can try choosing the same color, but a different construct of dress or a different kind of dress altogether.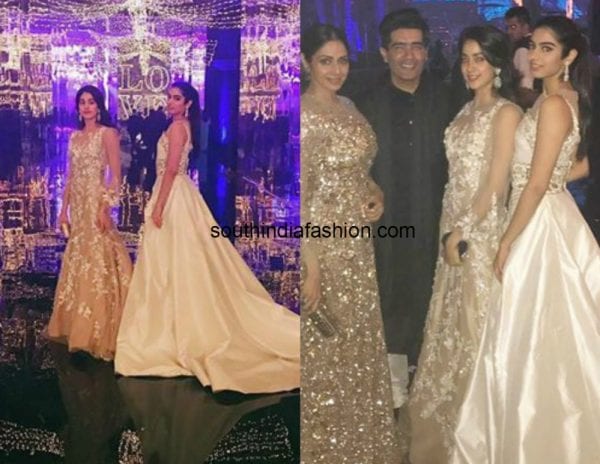 For perfect sister dressing goals like Jhanvi and Khushi Kapoor pre planning is very important. You guys need to decide and discuss what you would want to wear beforehand and coordinate it to the T. Also note that do not do the color coordination all the time. It would get boring after a while.  Put equal emphasis on your accessories and makeup as well.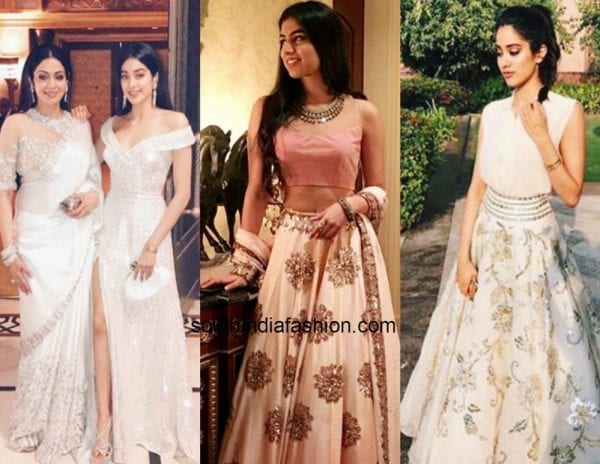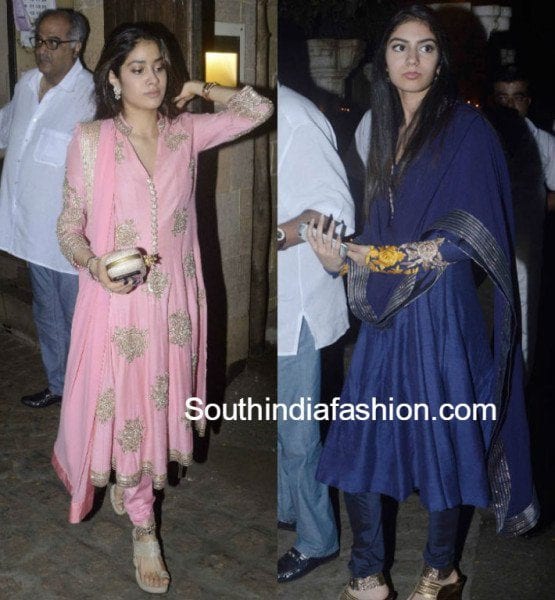 So be it gowns or lehengas give yourselves major sister dressing goals from Jhanvi and Khushi Kapoor and break the internet with awesome pictures just like how these beauties do!!