The beauty of all the Indian wears lifts 10 times when they are paired with the right accessories. Infact all the Indian wear looks kind of blank without accessories. To add a pinch of glam to your entire desi look, here we are suggesting you 9 types of accessories to pair with the Indian wear.
Glittery Clutch
The best way to complete an Indian wear look is by holding a nice glittery clutch along your side. The bling clutch goes well with all kind of Indian outfits like ethnic skirts, anarkalis, lehenga, sarees etc. You can carry a bling clutch either to the wedding or also to the party and look like a dazzling diva.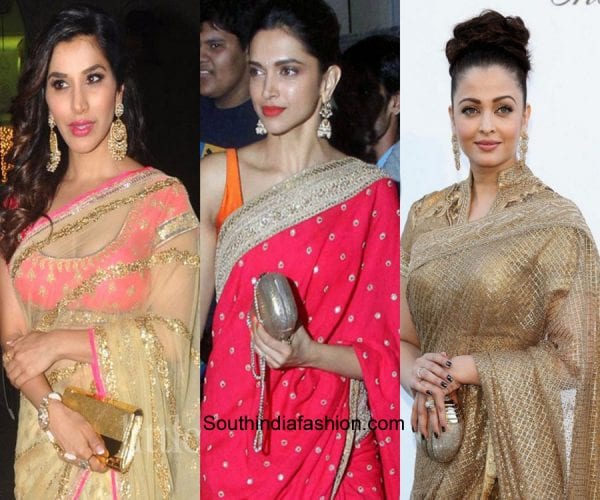 Jhumkis
Well the first thing that anyone thinks of when they hear Indian outfit is Jhumkis and why not after all they come in so pretty designs and patterns. As per the occasion you can pick the light or heavy jhumkis. For casual look also you can get silver jhumkis with different color beads which you can pair with your kurtis. For wedding or festive functions you can pick up gold or pearl jhumkis. Have a look at some of the best Indian jhumkis images: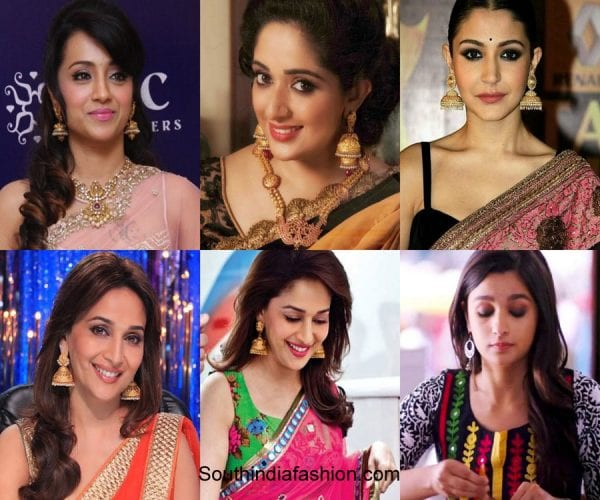 Chandbalis
Currently trending high in the Indian fashion are the lovely chandbalis. They can certainly add on the extra charm to your simple looking Indian outfits also. Chandbalis are available in different varieties like silver, pearl, oxidized and gold. You can wear chandblalis with all your Indian wears at weddings and festivals; they make great statement jewellery.
Necklace
A glittering necklace looks good when paired with ethnic wear like kurti, saree, lehenga and anarkalis. If you are wearing a simple saree then go go for heavy neck pieces. With outfits like kurti you can pair a simple neckpiece. Here are some necklace ideas that you can pair with different ethnic wears.
Multipurpose Dupatta
Whether you are wearing a simple kurta, kameez or a lehenga, a multipurpose dupatta is all that you need to create an amazing look. Dupatta is one of the most important accessories to pair with Indian wear. Infact the dupatta is the very essence of Indian outfit. You can wear a simple kurta but accessorize it with a multicolor dupatta and make yourself stand out in the crowd.
Bindi
Bindi completes the entire look of an Indian wear very beautifully. You can yourself see the difference when you wear a bindi and when you not wear a bindi. Especially after Deepika Padukodne bindi look in the movie Piku, the craze of bindi have increased among the Indian girls. Bindi give a lovely highlight to your forehead and makes you shine bright in the lot of all.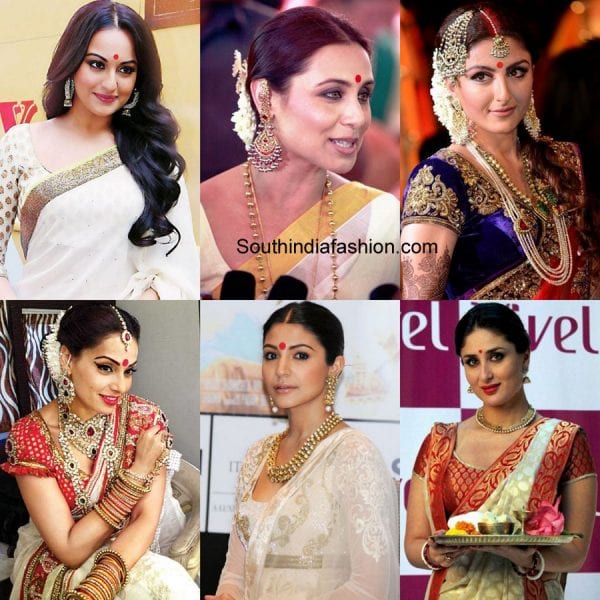 Bangles
Nothing can be a better accessory than bangles glittering on your hands. Bangles are the very essence of Indian wear and also act as a style accessory. You can wear the matching glass bangles with your outfits. With kurtis you can also pair the statement metal bangles in bronze and silver colour.
Sunglasses
With the kala chasma song being so popular among the audiences, sunglasses have become the new fashion trend to follow with the lehenga. Everybody loved Katrina Kaif clad in a red bridal lehenga wearing black sunglases and dancing on the tune of the song kala chasma. Since then every Indian bride is going for a pre wedding photoshoot with the black sunglasses. Sunglases give a nice western touch to your traditional Indian wears and make you look like a fashionable Indian girl.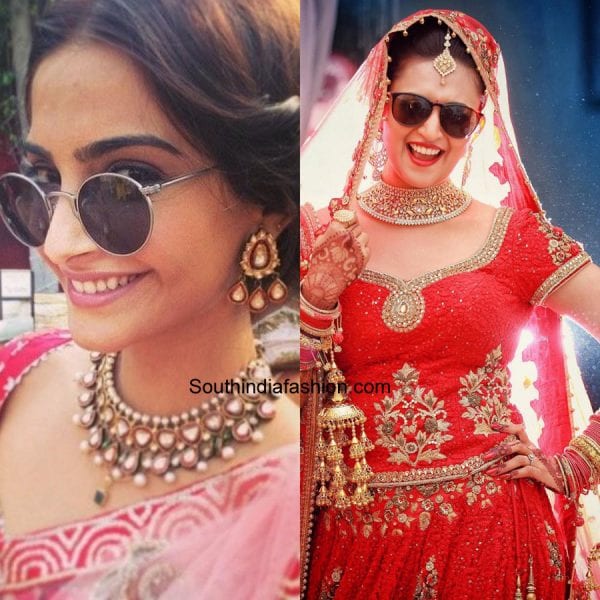 High Heels
A pair of high heel is one of the most important accessories that you should have with your Indian wear. No matter whether you are short heighted or tall, flats never looks that classy with Indian wears, hence a pair of high heels is a must have.
These are 9 types of accessories that you can pair with Indian wear and look extremely beautiful.