If B-town divas and celebs such as Alia Bhatt, Rani Mukherjee and Vidya Balan can look stunning and hot in gorgeous salwars, so can you. Today, we shall tell you the tricks of the trade and secrets when buying gorgeous salwars, if you are vertically challenged and petite. Even though we believe that all body frames and types are gorgeous creations, and hence fashion is meant to adorn every individual on this planet. Stop sulking about not getting the right look; we now would help you attain the same in seven easy ways! Read on please!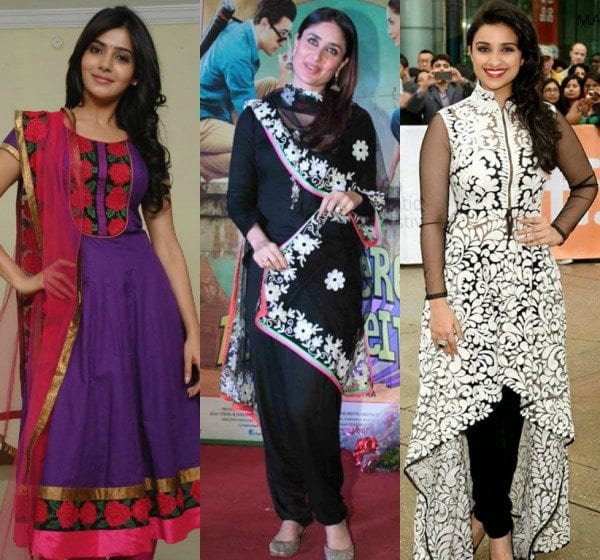 1. Go Dark or Tan With Your Color Choice
Dark shades and hues such as black, tan and maroon makes the body look slimmer and creates an illusion of height as well. Check the length of the kameez, which should be tad bit more than what the normal kameez for tall women are. This makes the petite frame look full and tall with the right colours in dark hues chosen. You may also choose to have minimal embellishments on the borders of the ensemble for an illusion of longevity.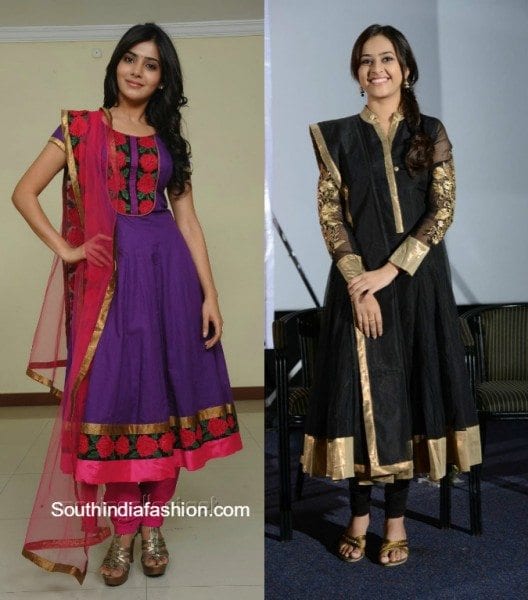 2. Choose Simple Design Sleeves
Puffed sleeves aren't advisable to wear, since it wouldn't bring in the right attention your body needs. More attention to the arms enhances the petite quotient on the body, and that is why it is advised to stay far away from puffed sleeves and opt for lace, net or simple sleeves with minimal embroidery on them.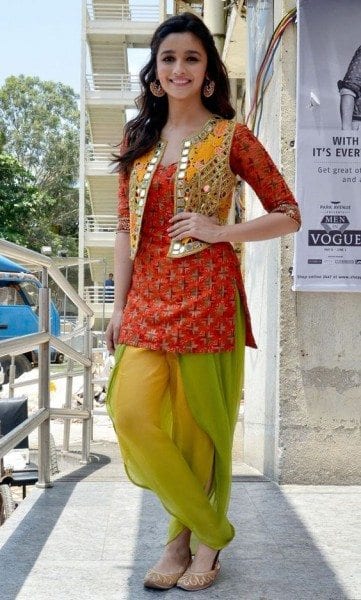 3. Right Fabric Choice Matters
Most petite girls and women have chubby to flabby arms, which is what petite frames are bestowed with unfortunately. What you should opt for then are full-sleeved sleeves. Cottons for the summer months are a must, along with lace and net, while for the winter months you could opt for fabrics such as velvet and georgette or chiffon too.
4. Wear Churidaars and Slacks Wisely
Petite women shouldn't be pairing churidars and slacks with short kurtis. Remember, to keep in mind the trends, but don't run over the body contour requirements. Short kurtis and slacks or leggings make the petite-sized beauty look more than just chubby! Instead, wearing slacks with long kurtis is advised, and the kurtis mustn't be worn too short over the waist – an area you want to conceal and not flaunt if you don't have a flat abdomen.
5. Fitting Matters
Petite women often make the mistake of picking up salwars that are too tight; accentuating the body parts they want to hide the most. In a bid to look trendy and to emulate the divas in B –Town, most women falter on what they pick and wear- salwars included. Loose delicate salwars with similar fabrics should be worn on top with equally loose-fitting bottoms for the balanced look to come through.
6. Avoid Wider flares and Trail Lengths
Stick to the lengths and minimal flares that end at the mid-ankles or the calves, and not beyond it. Short and petite women, with or without plenty of curves, wearing long salwars that drag around would seem as though they have a mop attached to their gorgeous ensembles. The idea is to create an illusion of length here, so stopping just below the knees or above the ankles with flares not too large, would be best to wear.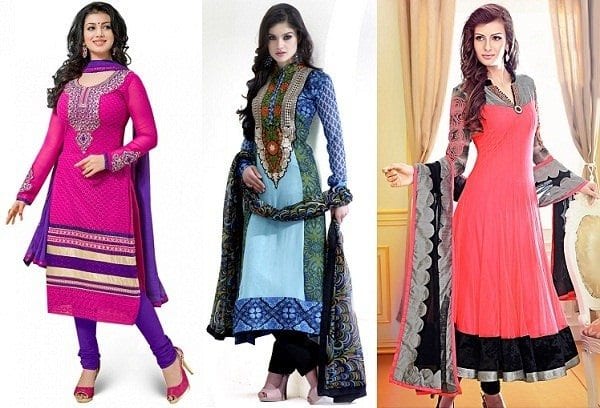 7. Opt For Vertical and Printed
Pattern and striped salwars were a rage in the 80's and the 90's, and are coming back in full force. A blessing in disguise for the petite fashionista, you could wear vertical stripes and patterns that add an illusion of height to the small body frame you have. Either wear the top with printed, polka-dotted or vertical stripes or pair an embroidered one with vertical striped pants, denims or trousers.
Use these seven tips and strut around in gorgeous salwar kameezs by creating an illusion of height!