Jewelry is the most essential part in every Indian wedding. They play a major role in completing a bride's look and with so many options to choose from it can be a task to choose the right jewelry for many brides. With the wedding season round the corner, we bring you some easy tips for picking your wedding jewelry and flaunt them with style.
Whether you go for real jewelry or imitation accessories; always make sure you keep your jewelry shopping for the last so it is easier for you to coordinate the jewels with your outfit.
Also, try matching the gems with your outfit details. If you want a very sober and delicate look go for pearls and if you want to dazzle go for kundans or diamonds. But, make sure they blend well with your outfit. 

Accessories compliment your outfit. So make sure you enhance the beauty of the necklace by choosing the right shape based on the neckline of your outfit and also choose your earrings and headpiece suitable to your face cut. Headpieces and hand charms also known as haath phools are very much in trend. You find them in all varieties be it edgy and contemporary or antique and traditional, there is a perfect accessory available for every bride.
If you want a personalized touch wear a piece of jewelry that your mom or your grandmother wore on their wedding day or you can also inscribe yours and your fiancés initials on any of the jewelry piece.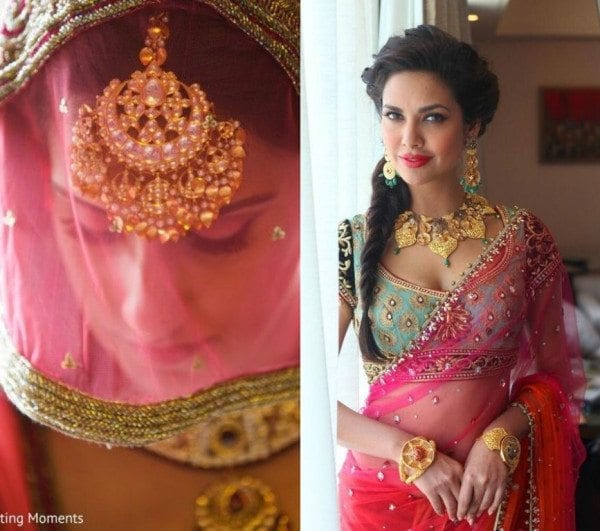 When it comes to accessorizing; less is more. Don't over-do it especially if your outfit is heavily embellished.
With endless options to choose from make sure you follow the order of first choosing a theme and then your outfit and then the accessories so you can make everything look well coordinated. With choosing the right colors, the right amount of make-up and with the graceful attitude; can any bride go wrong on her wedding day?! Go ahead and rock it!