Among all the ancient sartorial styles that are making a revival, checkered sarees are the ones that everyone's fallen much in love with lately. The older, traditional patterns of checkered sarees have undergone something of a make-over by getting mixed and matched with brighter colors and in all the multiple kinds of fabrics that they're being made out of.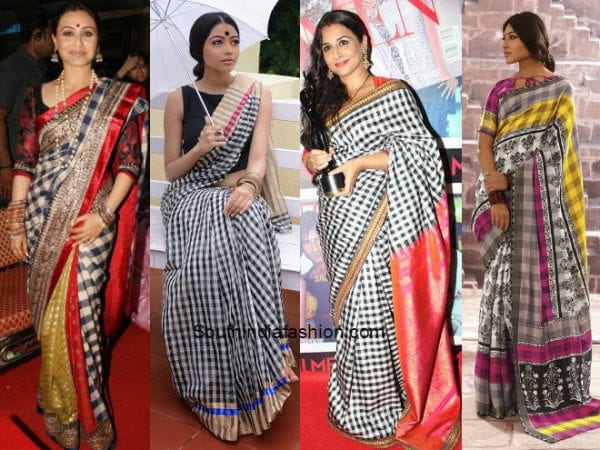 We've collected some really pretty designs of checkered sarees for you to get inspired..scroll on and check them out!
Traditional cotton silks and kanjeevarams are the forms that checkered sarees are very often weaved into.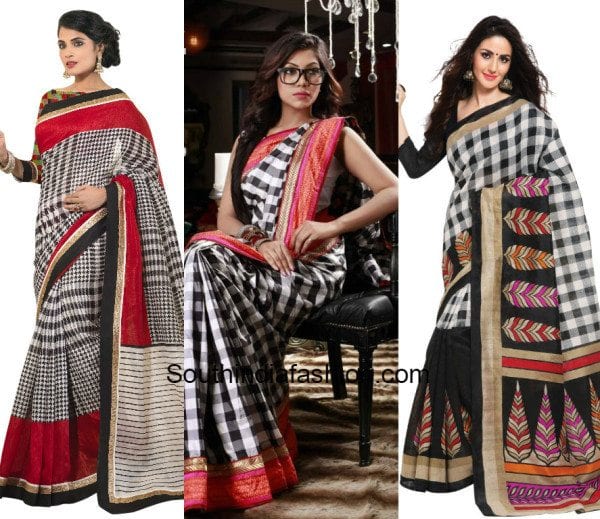 Half and half checkered sarees with the pallu of the saree checkered and the rest of it made out of cotton or silk are a really beautiful way to wear them as well!
Checkering up your borders works wonders in adding that ethnic oomph to your saree!
Here's some celeb inspiration that you'll need for getting checkered sarees for yourself. The sarees that Rani Mukherjee and Vidya Balan are seen wearing were by Sabyasachi himself.
Need more inspiration to get yourself a checkered saree this festive season?