Local weaves and handlooms are reigning like never before. Among all the age-old weaves that are being subject to a revival, Ikat sarees are making a major come-back with celebs and the rest of the folk all flaunting them with much oomph and elan. With all the beauty and charm that Ikat sarees have always owned and been known for, there is every reason why you should too..!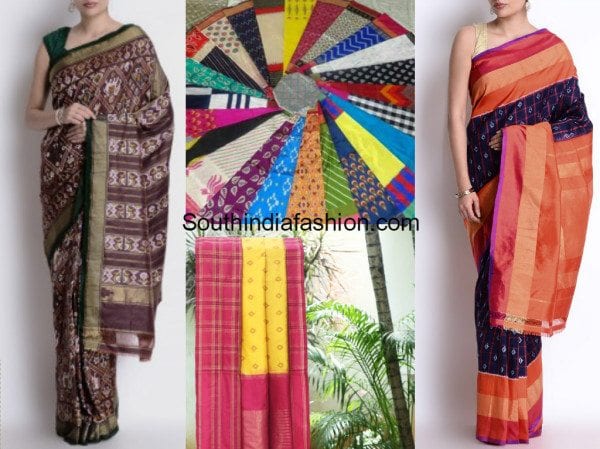 What are Ikat Sarees?
Ikat is a kind of dye-print that's been used in ancient India where in there is resist dyeing done before the fabric is actually dyed. This can be done in a whole different range of beautiful prints and colours.
The kind of blouses you can team Ikat sarees with:
A sleeveless blouse of the same colour that the Ikat saree is made of can make them look their best. A full-sleeved blouse complements their grace really well too. Since black is a very commonly seen colour in Ikat sarees, donning a black blouse is a great way to wear them.
Take a look at some of these amazing Ikat weaves!
Of all the fabric that is used for Ikat dyes, cotton is the best in that it complements the dye reflecting it back in all its beauty.
After it's been revived, cotton Ikat sarees are being woven into some really pretty designs some of which we've collaged for you to take a look at…
Black has been a much used colour for Ikat cotton sarees ever since they've first been made.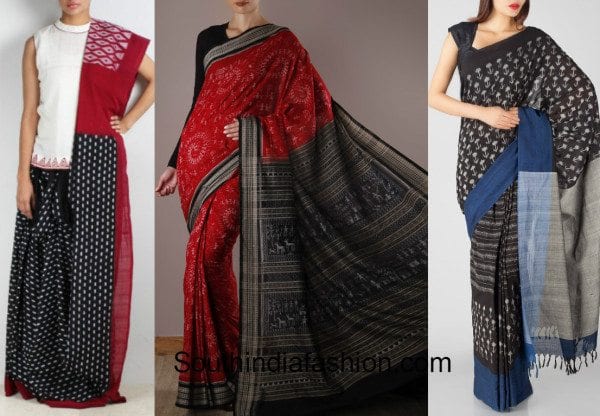 The grander and prettier silk ikat sarees are also being used quite a lot lately by the old and the young alike, for red-carpet events, weddings and every-day wear alike. They're being woven into beautiful patterns also being painted with multiple colors so as to make them much more charming and beautiful than they've ever been. Take a peek into some of the pretty ikat silk sarees that we've made a collage of right here….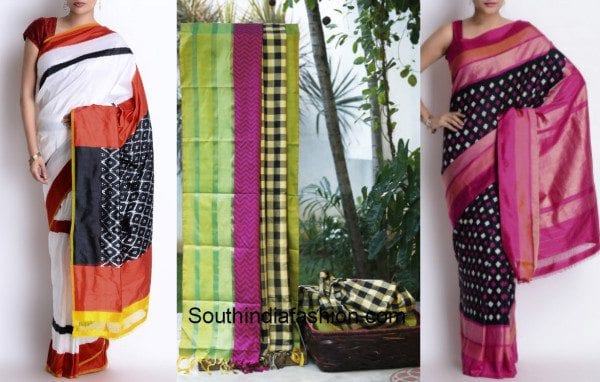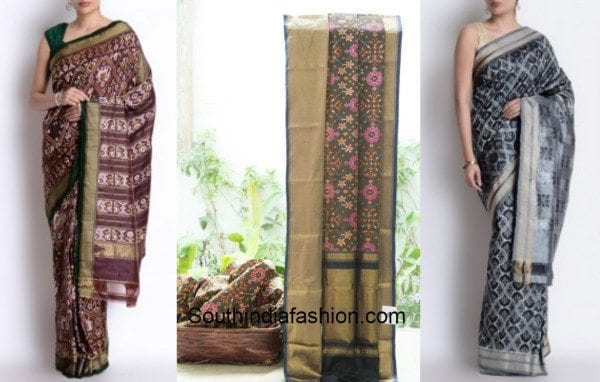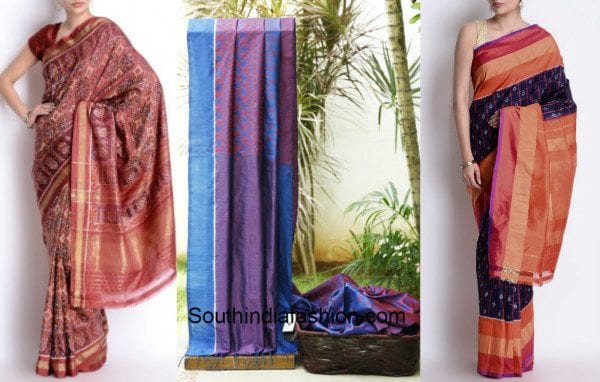 Popular with celebs and politicians, ikat sarees have often been the preferred choice of wear for much of our elite. Here's all the times that celebs wore Ikat sarees and oozed all their beauty and charm.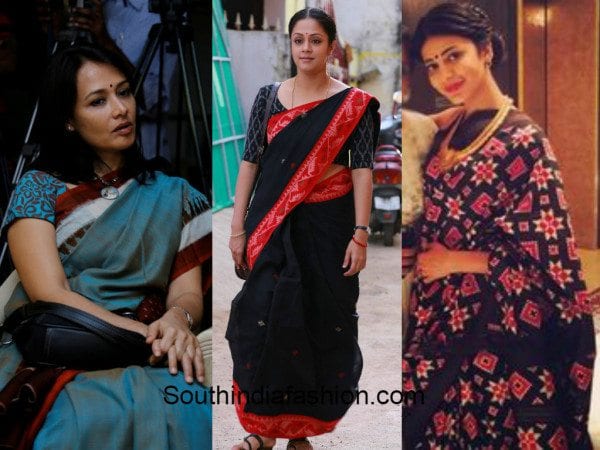 Fallen in love with the gorgeousness that is 'ikat' yet? Go ahead and splurge on all the plethora of ikat sarees designs and patterns that are out there!