Saree blouses play a major role in creating the perfect ethnic look. A versatile blouse is a must have in every woman's wardrobe. We bring to you signature styles of 5 best blouse designers. Whether you are the bride, a wedding invitee or want to dress up for any festive occasion; you simply cannot miss out on these evergreen designer blouses. They can be mix and matched in numerous ways and make you look at your glamorous best every time. The versatility of their blouses will leave you impressed.
1. Floral Prints by Anushree Reddy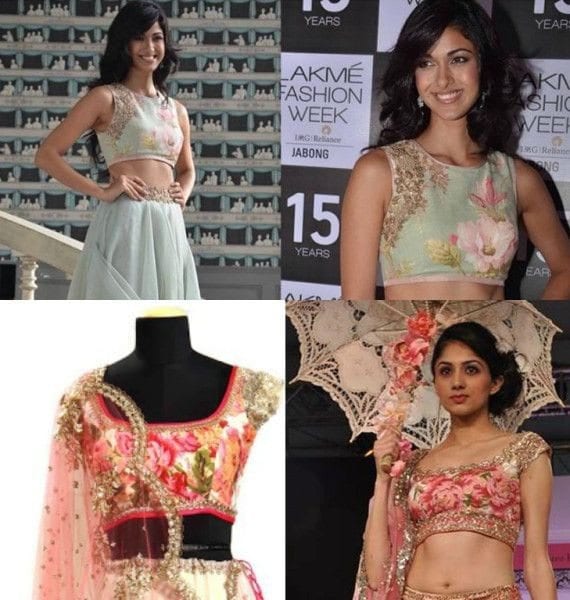 Well, who isn't crushing on florals? Floral prints are a huge rage everywhere and never go out of style. Mix and match floral blouses with plain sarees, bright colored one's or even team them up with lehengas. Floral blouses add the right amount of feminine feel and a vintage look to your outfit. And who better than the queen of floral prints – Anushree Reddy can make you rock in florals?! 🙂
2. Mirror Embroidery by Arpita Mehta
If you are a fan of mirror embellishments you must try out the gorgeous mirror work blouses and jackets by Arpita Mehta. They go well with almost everything and look very dressy especially for festivities and weddings.
3. Traditional Blouses by Bhargavi Kunam
She is known for her Indian traditional blouses. Delicate gota embroidery, zari thread work and pretty kundan embroidery. Her one of a kind blouses can be mix and matched with most of the sarees in you wardrobe. If you still do not own a Bhargavi Kunam blouse, head over and buy one right away.
4. Sequins Blouses by Sabyasachi Mukherjee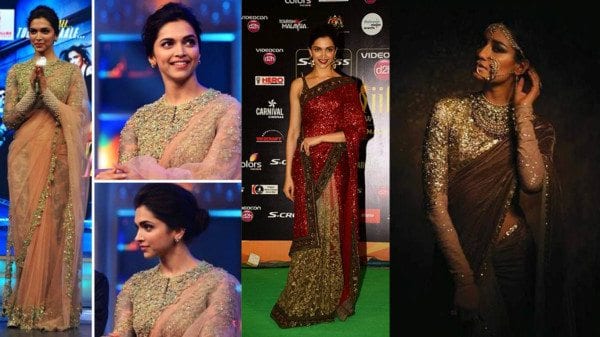 We all love Sabyasachi's unique style of adding glamour and elegance in an outfit. But Sabyasachi's sequins sarees and blouses have been ruling the Indian Fashion since they were launched. Sequins blouses can give a whole new and exciting look to any not-so-interesting saree and will effortlessly make you look a diva.
5. Intricate Detailing by Ayush Kejriwal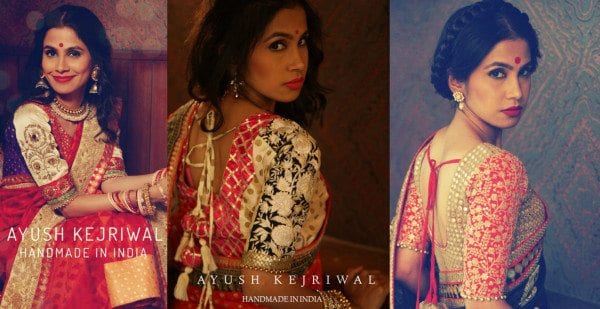 Ayush Kejriwal blouse designs scream class and elegance. His designs are inspired from Indian culture and are a class apart. To bring out the Indian diva in you, team up these vibrant hued blouses with intricate Indian embroidery inspired from various parts of the country.
If you are a saree lover, the evergreen saree blouses by these designers will help you make the most of you wardrobe and rock any occasion you want to.