Krithi Shetty recently graced a jewellery store launch event in an outfit that radiated timeless charm and sophistication. The young actress chose to don a mesmerizing pink handwoven Banarasi saree from WeaverStory, showcasing her affinity for traditional aesthetics. Let's delve into the details of her stunning ensemble that left everyone in awe.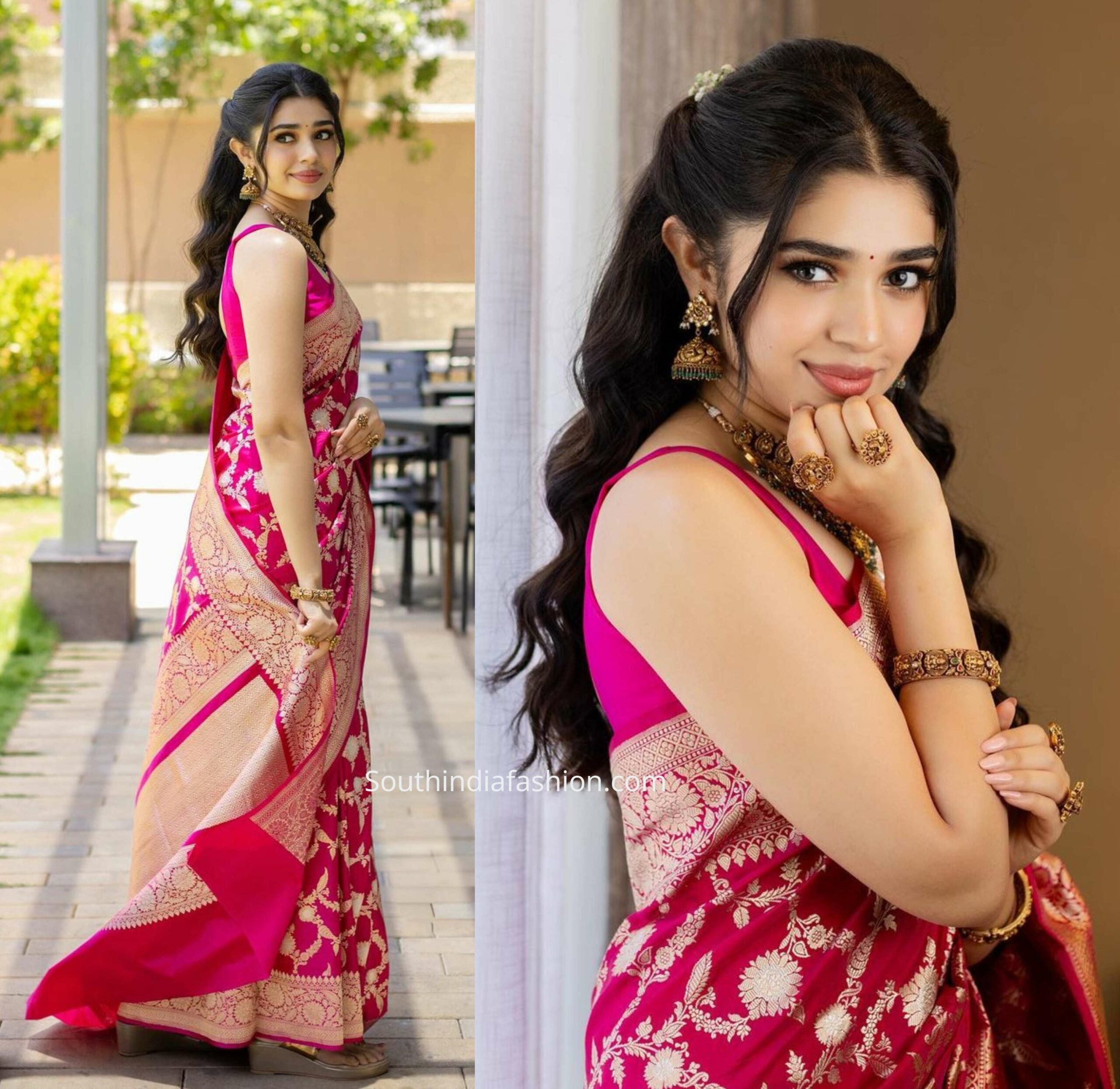 Krithi Shetty's choice of attire was a testament to her appreciation for Indian craftsmanship. Her pink Banarasi saree featured intricate handwoven details that added a touch of regal elegance. The vibrant color not only complemented her youthful aura but also made her the center of attention.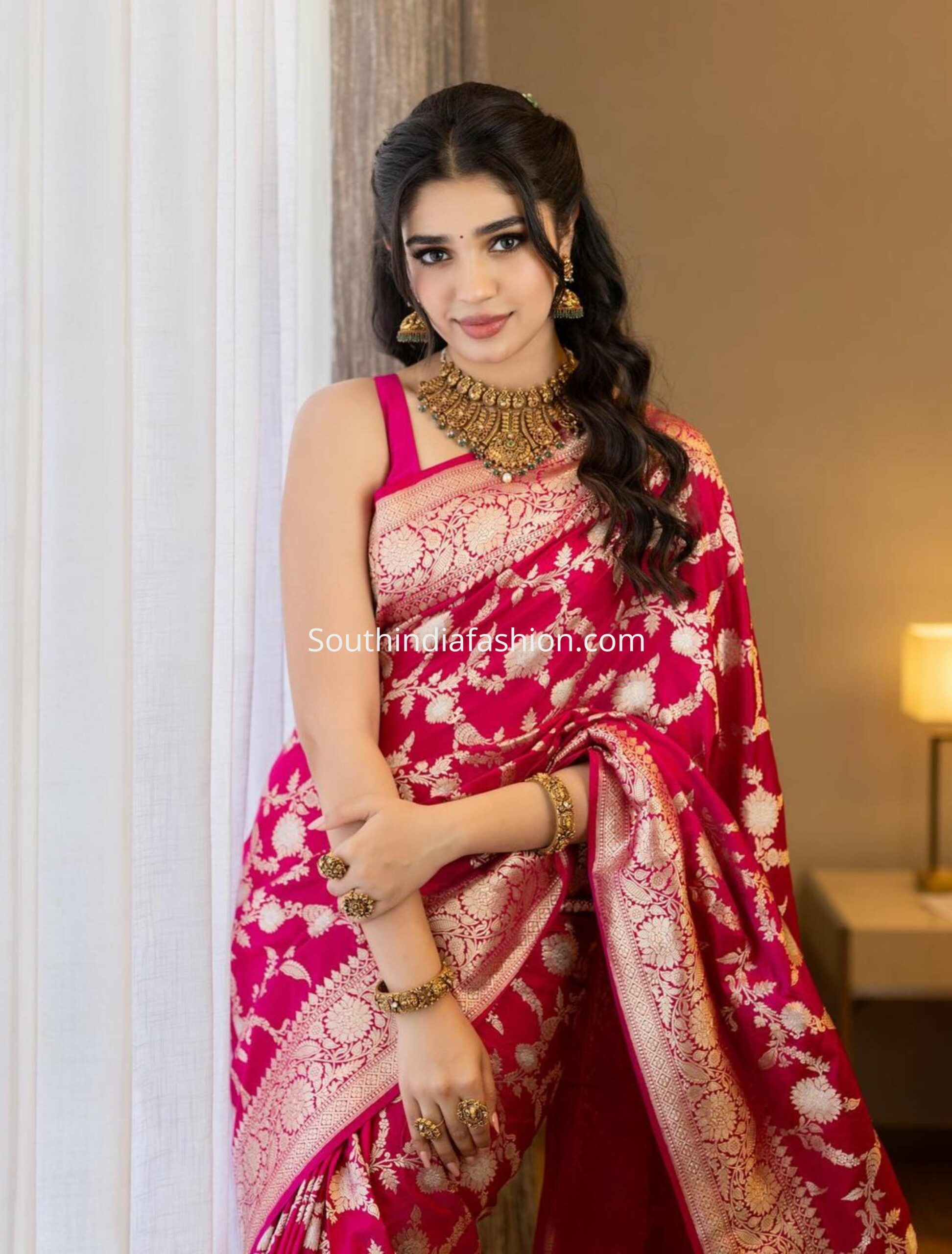 To accentuate her classic look, Krithi adorned herself with traditional gold nakshi jewellery. The intricate craftsmanship of these pieces added an air of royalty to her appearance. The gold accents beautifully contrasted with the soft pink of her saree, creating a harmonious visual appeal.
Krithi's hairstyle perfectly balanced her traditional outfit. She opted for partially pinned wavy hair, which exuded a sense of effortless grace. Her locks framed her face delicately, allowing her features to shine through and enhancing the overall allure of her look.