At the TBZ Jewellery New Collection Launch, Rakul Preet Singh made an unforgettable appearance. Her choice of a pink Banarasi saree, combined with traditional gold jewelry, and a sleek bun, epitomized elegance and grace. Let's delve into the details of her captivating look.
Rakul Preet Singh donned a breathtaking pink Banarasi saree that exuded timeless charm and sophistication. The rich, textured fabric and intricate patterns showcased her impeccable taste. Paired with a shimmering gold blouse, her ensemble was a perfect blend of tradition and contemporary flair.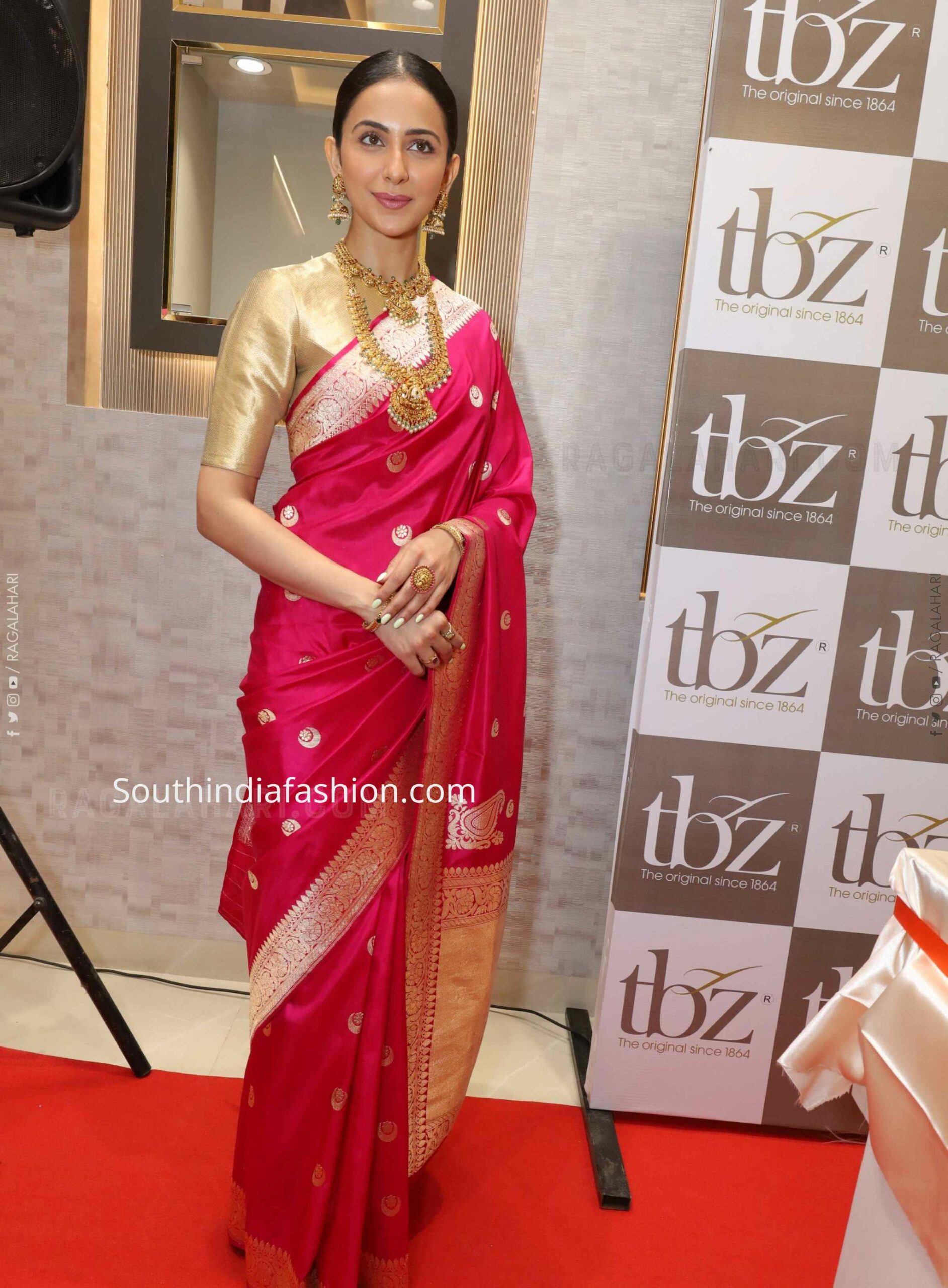 The pièce de résistance of Rakul's look was her choice of traditional gold jewelry from TBZ. Adorning her neck was a statement gold necklace that showcased intricate craftsmanship. It not only added regal allure but also perfectly complemented her saree. Her gold earrings, bangles, and other ornaments were equally striking, enhancing the elegance of her ensemble.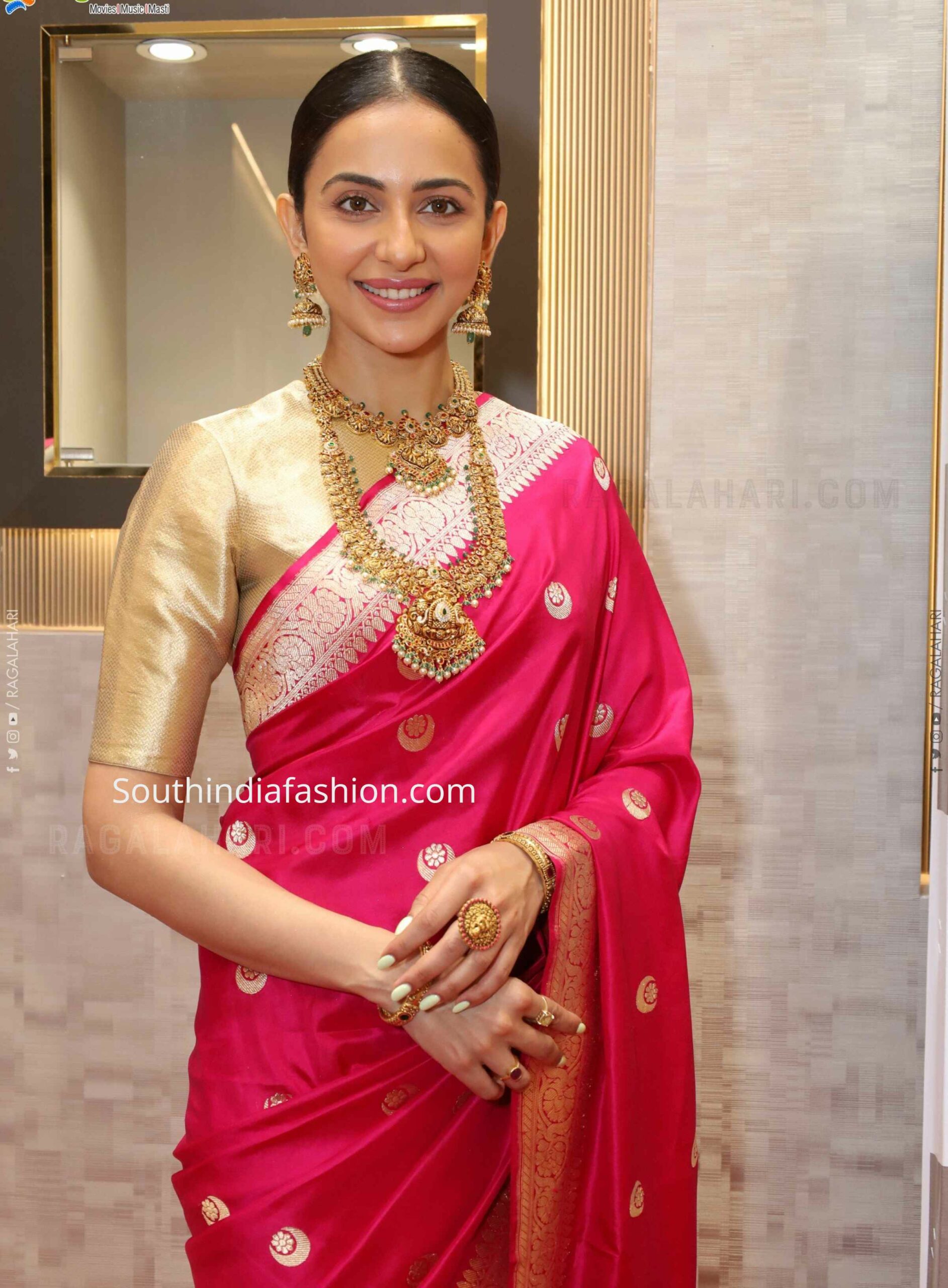 For her hairstyle, Rakul opted for a sleek and neatly tied bun, a classic choice that perfectly highlighted her attire and jewelry. This timeless bun not only added an air of sophistication but also accentuated her graceful neck and allowed her jewelry to shine.