Shriya Saran graced the Goyaz Silver Jewellery Store launch event in a breathtaking green organza saree. Her ensemble, designed by Sithara Kudige, featured an intricately embroidered border and a heavily embellished matching blouse. Paired with exquisite Victorian jewellery from Goyaz and soft curls, Shriiya looked nothing short of mesmerizing.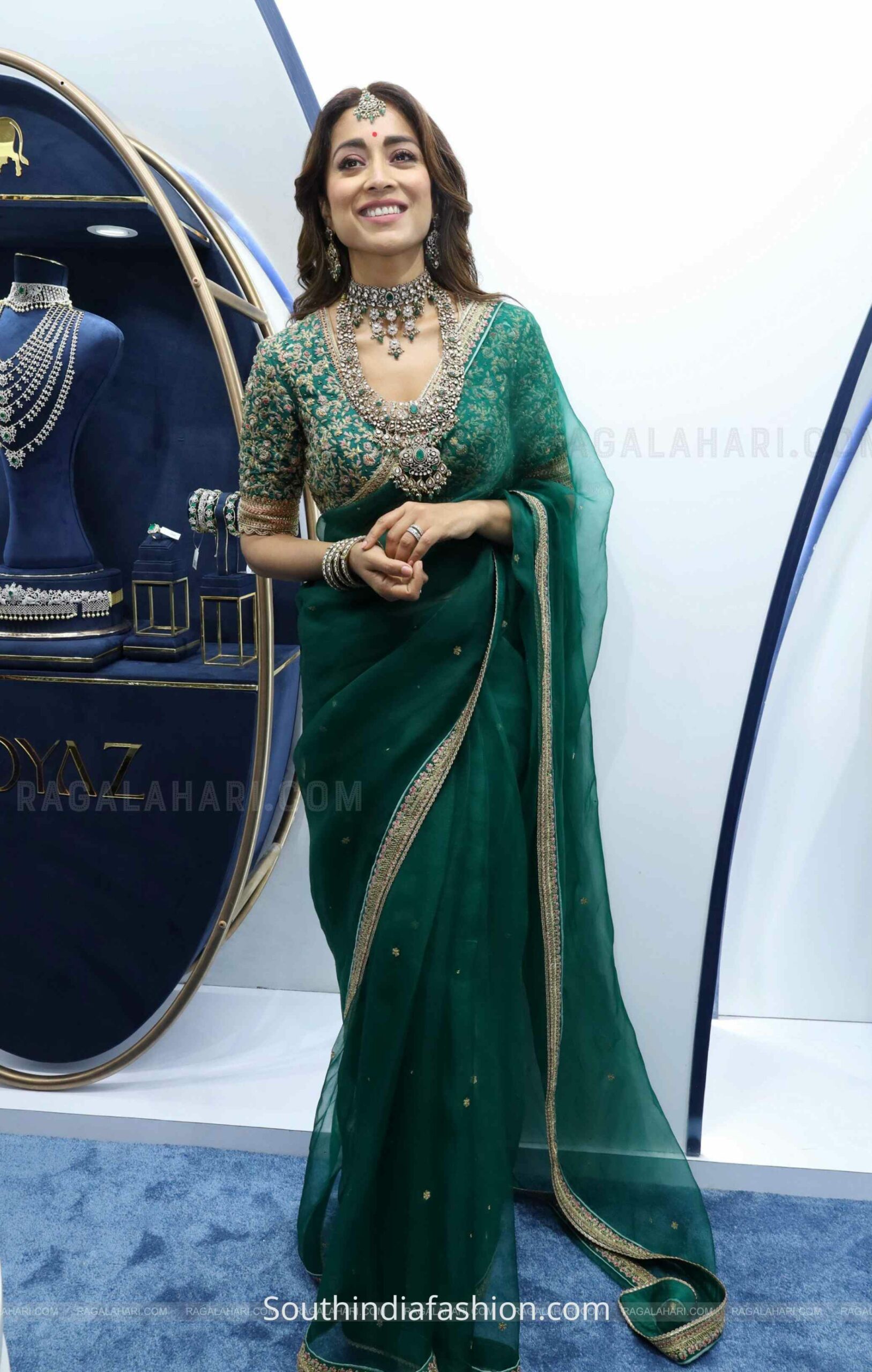 Shriya Saran turned heads wearing a stunning green organza saree. The choice of this elegant fabric added an ethereal touch to her ensemble. The saree boasted a vibrant hue that beautifully complemented her complexion, making her radiate grace and charm. The highlight of Shriya's attire was the impeccable embroidery work showcased on both the saree border and the matching blouse. The intricate details and delicate craftsmanship added a regal touch to the ensemble. Sithara Kudige's expertise in designing and attention to detail were evident in the flawless execution of the embroidery, which enhanced Shriya's beauty and elegance.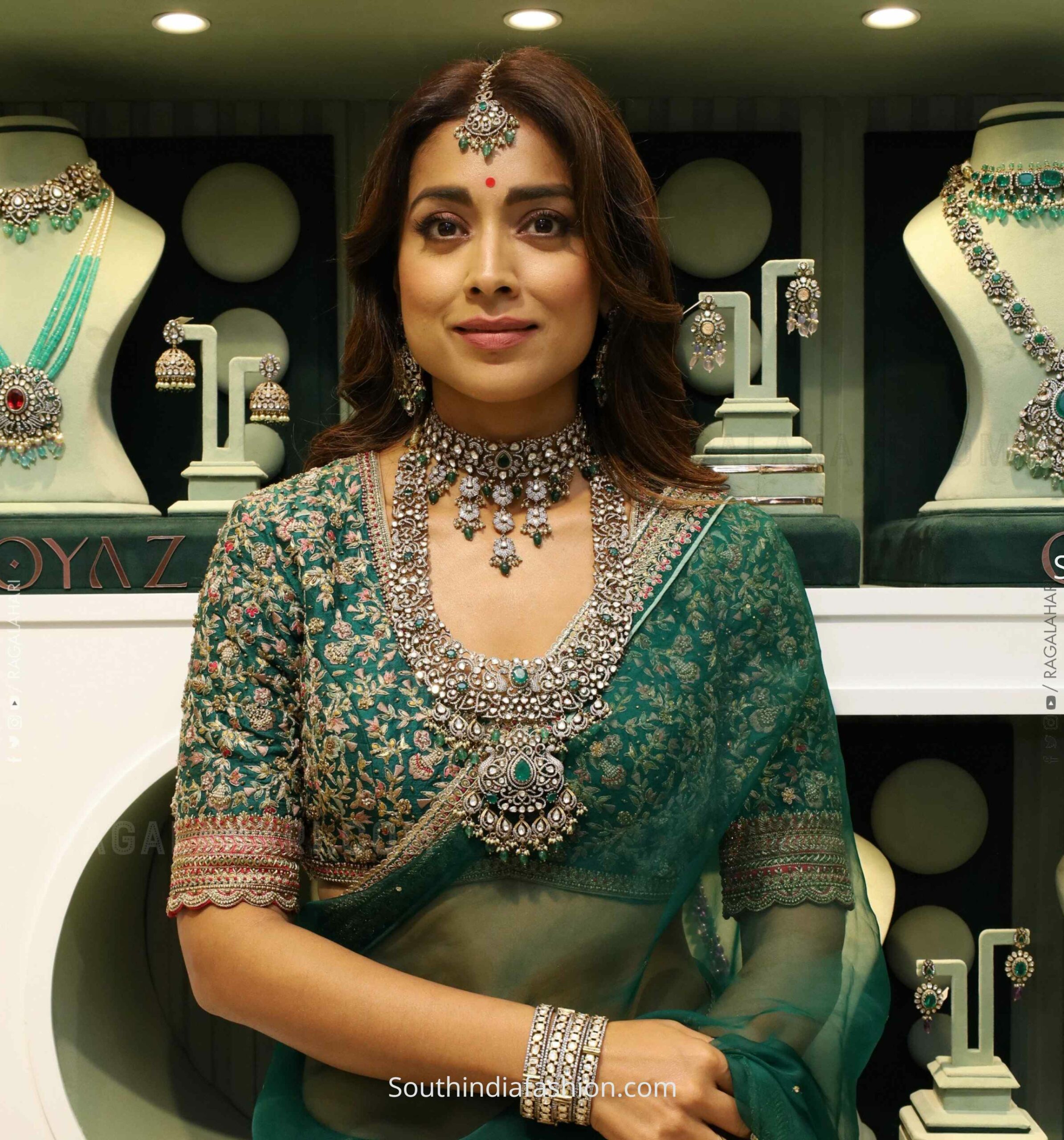 To accentuate her ensemble further, Shriya adorned herself with exquisite silver Victorian jewellery pieces from Goyaz. Victorian jewellery is renowned for its intricacy, grandeur, and vintage charm. The choice of these statement pieces perfectly complemented the traditional aesthetic of her attire, adding a touch of glamour and sophistication.
Shriiya Saran's choice of soft curls added a touch of romance and femininity to her overall appearance. The loose, cascading curls beautifully framed her face, enhancing her natural beauty. The hairstyle perfectly complemented the traditional vibe of her attire and further highlighted the detailing of her jewellery.