In the realm of fashion, some ensembles possess an inherent ability to captivate the beholder and leave an everlasting impression. One such mesmerizing appearance was recently made by the talented actress Samyuktha Menon, who effortlessly exuded grace and sophistication in a pastel blue embroidered organza saree by the renowned designer, Mrunalini Rao. Let's delve into the details of her stunning ensemble and the exquisite styling that elevated her look to ethereal heights.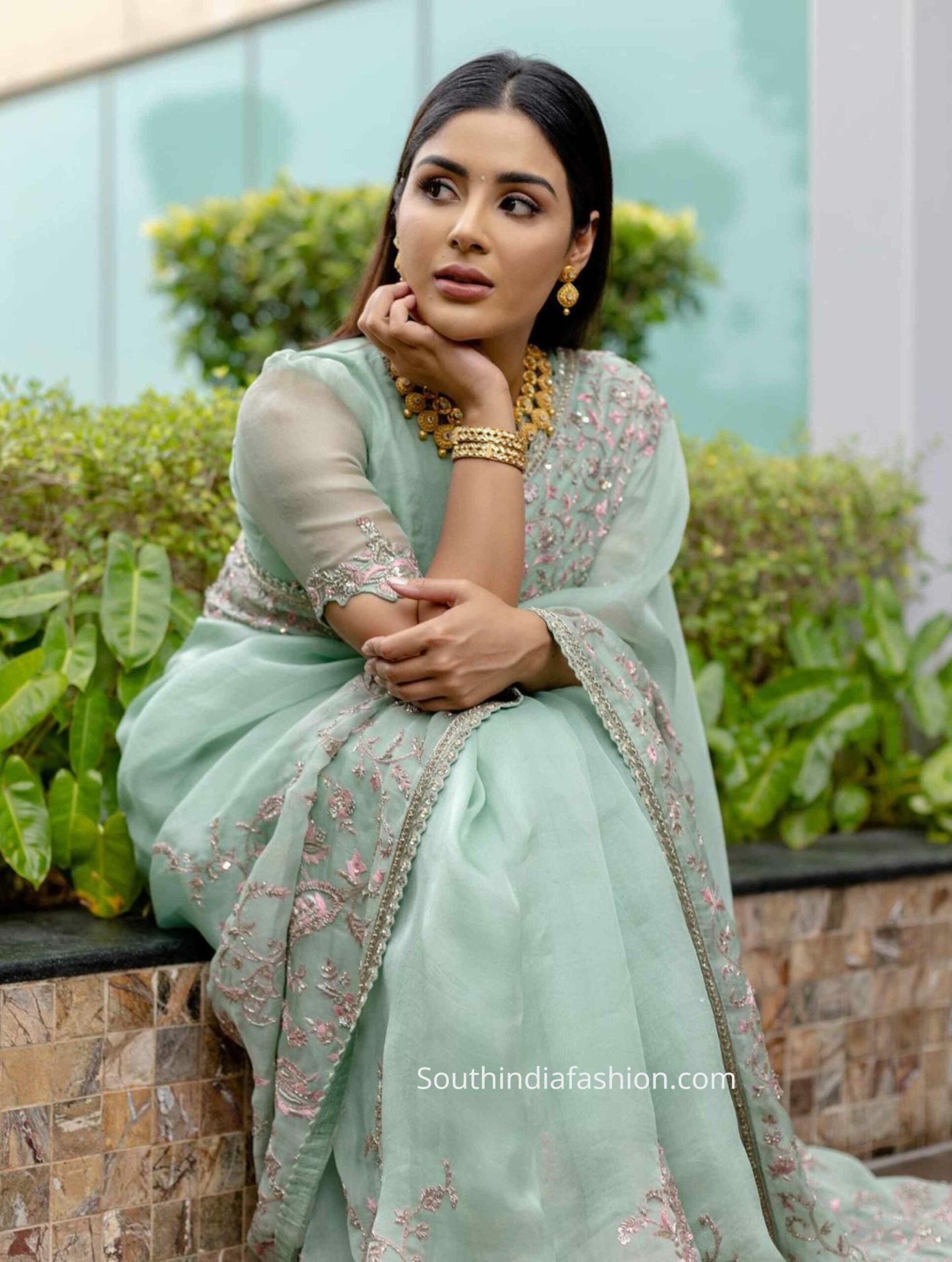 Samyuktha Menon chose a pastel blue organza saree, embellished with intricate embroidery, to create a dreamy and feminine aura. The lightweight fabric of the saree cascaded gracefully, enhancing her natural elegance and adding a touch of fluidity to her movements. The delicate embroidery work on the saree added a subtle charm and intricate detailing, exemplifying Mrunalini Rao's expertise in blending traditional craftsmanship with contemporary design.
To complement the ethereal appeal of the saree, Samyuktha opted for a matching puff sleeves high neck blouse. The high neck design exuded sophistication, while the voluminous puff sleeves added a contemporary twist to the ensemble. This combination created a balanced contrast, accentuating her neck and shoulders while maintaining a harmonious flow with the saree's gracefulness.
To complete her enchanting look, Samyuktha adorned herself with gold jewelry from Surendra & Co jewellers. The choice of gold accessories added a touch of regality and elegance to her overall appearance. Delicate pieces like a statement necklace, matching earrings, and bangles adorned her wrists, enhancing the opulence of the ensemble without overpowering it.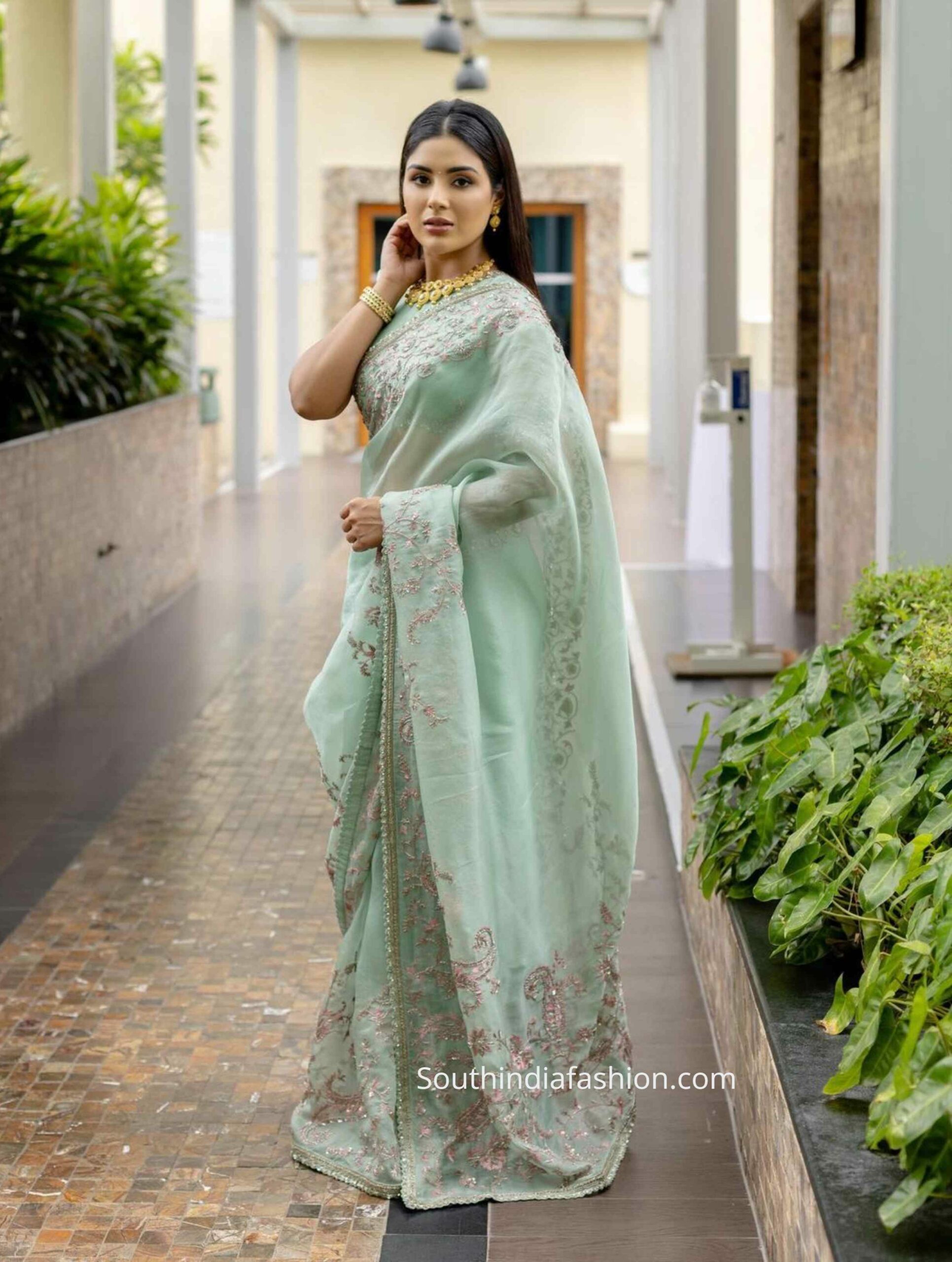 Keeping the focus on her ensemble, Samyuktha opted for a nude makeup look, allowing her natural beauty to shine through. Subtle earthy tones were used to enhance her features, while a soft blush added a gentle flush of color to her cheeks. Her eyes were defined with neutral shades, and a hint of shimmer on the lids added a touch of glamour. The look was completed with a nude lip color, ensuring a harmonious balance with the overall color palette.
Samyuktha's hair was styled sleek and straight, perfectly complementing the sophistication of her ensemble. The sleek hairstyle allowed her radiant face to take center stage and added a modern touch to the overall traditional look.