Lakshmi Manchu stole the show at the Antora store launch event with her stunning ensemble. She wore a beautiful ivory and pink embroidered saree by Antora, which was perfectly paired with a pink sleeveless blouse. The saree's intricate embroidery work showcased the craftsmanship and attention to detail that Antora is known for.
Lakshmi's choice of accessories was impeccable, with a beautiful pearl choker and Victorian pendant stealing the show. The Victorian polki studs and bangle from Mangatrai jewels added a touch of elegance and sparkle to the overall look. Her choice of accessories complemented the saree perfectly, making it a beautiful and cohesive ensemble.
The overall look was completed with Lakshmi's pink lips and straight hair, which added to the simplicity and sophistication of the look.
Lakshmi's choice of outfit and accessories was a clear indication of her impeccable fashion sense and ability to make a statement with her style. The ivory and pink combination was a perfect match, with the embroidery work adding a touch of glamour and sophistication.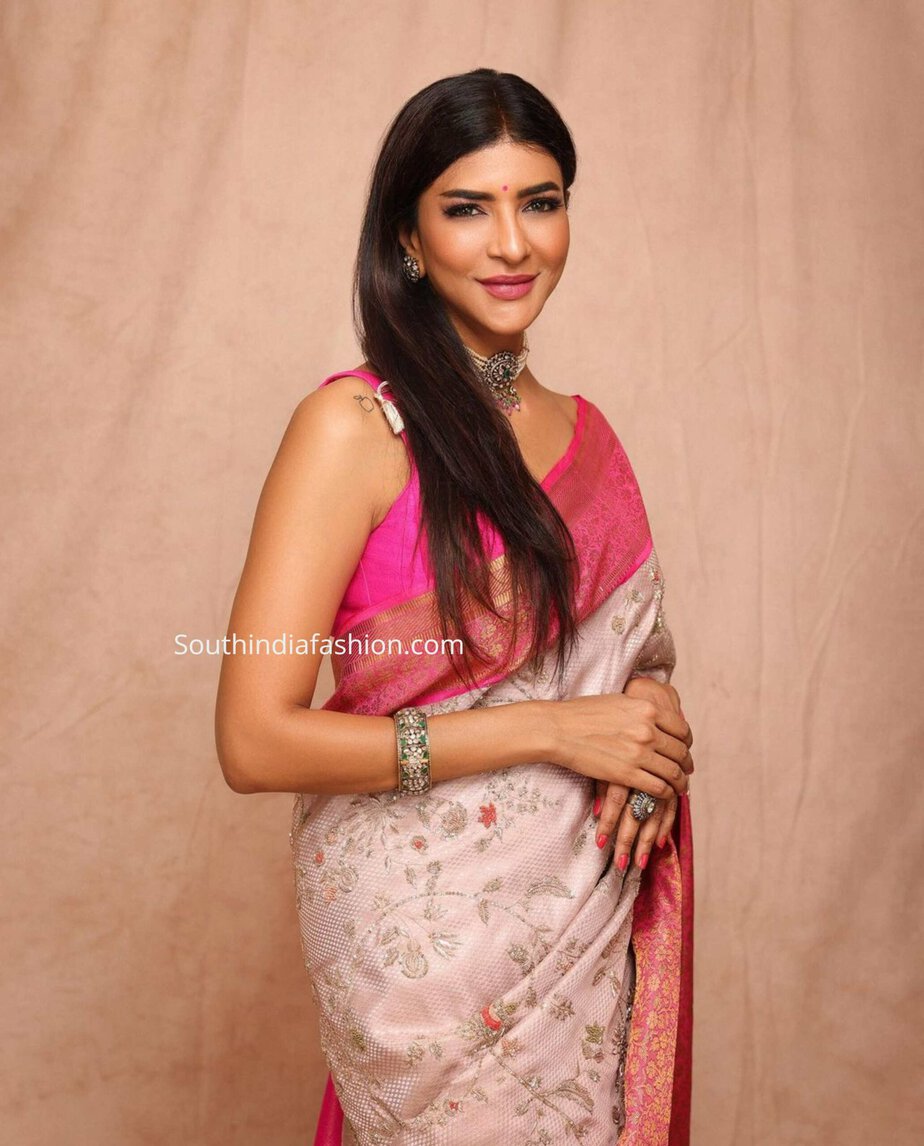 The Antora store launch was the perfect occasion for Lakshmi to showcase her sense of style, and she did not disappoint. Her elegant and stylish look left a lasting impression on everyone present at the event.