The popularity of anarkalis needs no introduction. No matter how much we own, another one would just be an addition and we are glad it never goes out if style. Here are 3 numbers worn by actresses Varsha Bollamma, Vaishnavi Chaitanya and Ruhani Sharma that caught our attention.
1. Vaishnavi Chaitanya in a red Anarkali at "Baby" teaser launch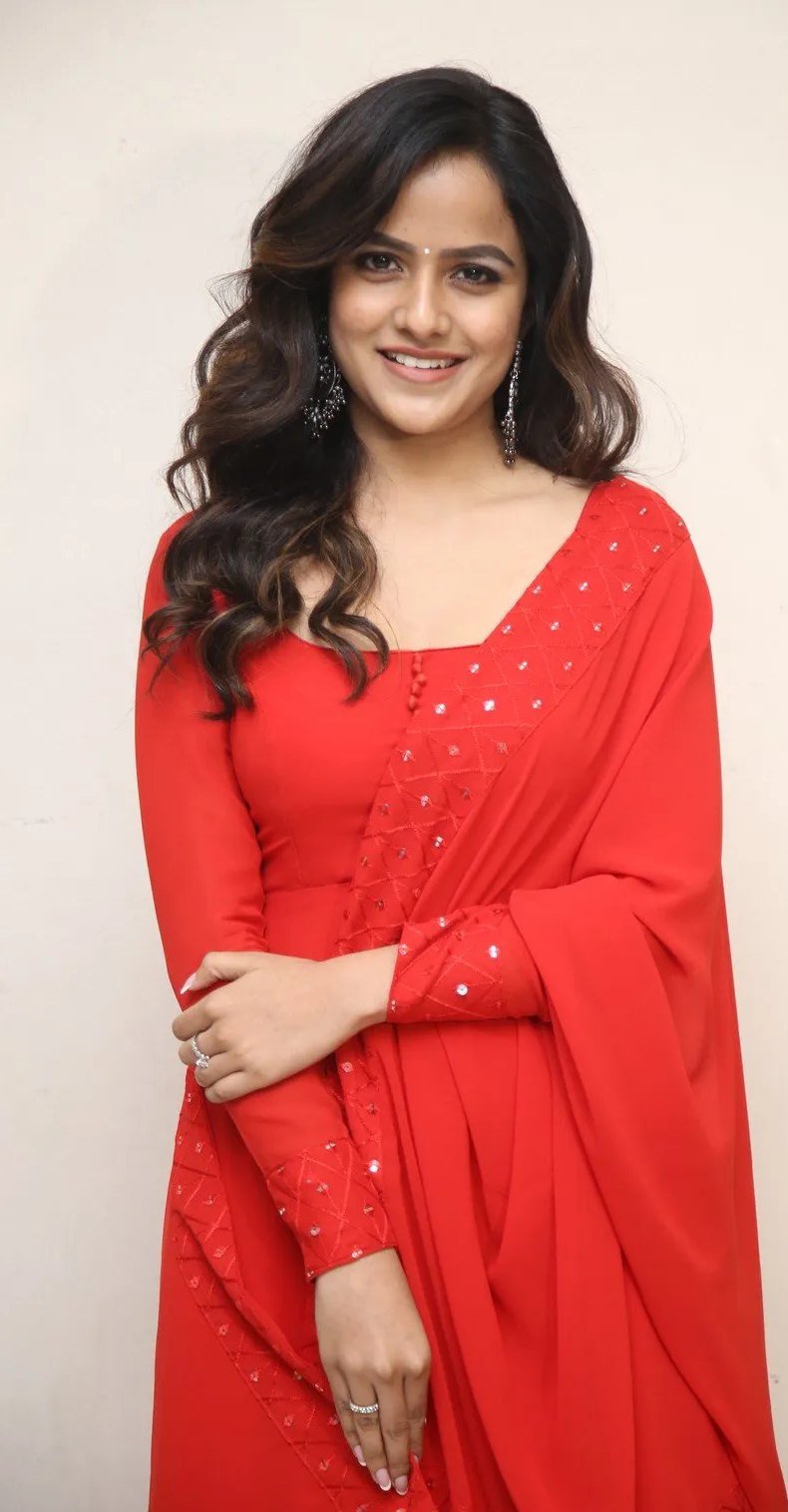 Adorned with button details on its neckline, the Anarkali is otherwise devoid of any embellishments. One can also see how intricately it showcases mirror work on long sleeves and hemlines. A pair of earrings and minimal makeup completed the look.
2. Varsha Bollamma in ivory Anarkali for the "Meet Cute" series event.
Much like the one above, this one also has a button detailing on a chiffon base towards its neckline. The otherwise plain Anarkali finds itself worked with brown floral motifs. Loose hair with winged eyes, a bindi and red lips elevated the look.
3. Ruhani Sharma in an orange Anarkali suit for "Meet Cute".

Its body is detailed by chikankari motifs in the self-coloured thread all over. As it reached the border, the prints become busier and are evenly mirror-detailed. A pair if simple earrings and minimal makeup added to her beauty.