Director Sooraj Barjatya is known for making family dramas with a never-before charm. However, his latest stint tells the story of some people who embark upon a special journey. Starring Anupam Kher, Neena Gupta and Parineeti Chopra, the movie premiered for celebrities last day. Actresses Rani Mukerjee, Kangana Ranaut and Bhagyashree Patwardhan also made an appearance at the event. They also chose to go for sarees.
1. Rani Mukerjee Chopra in a pink saree from House of Masaba-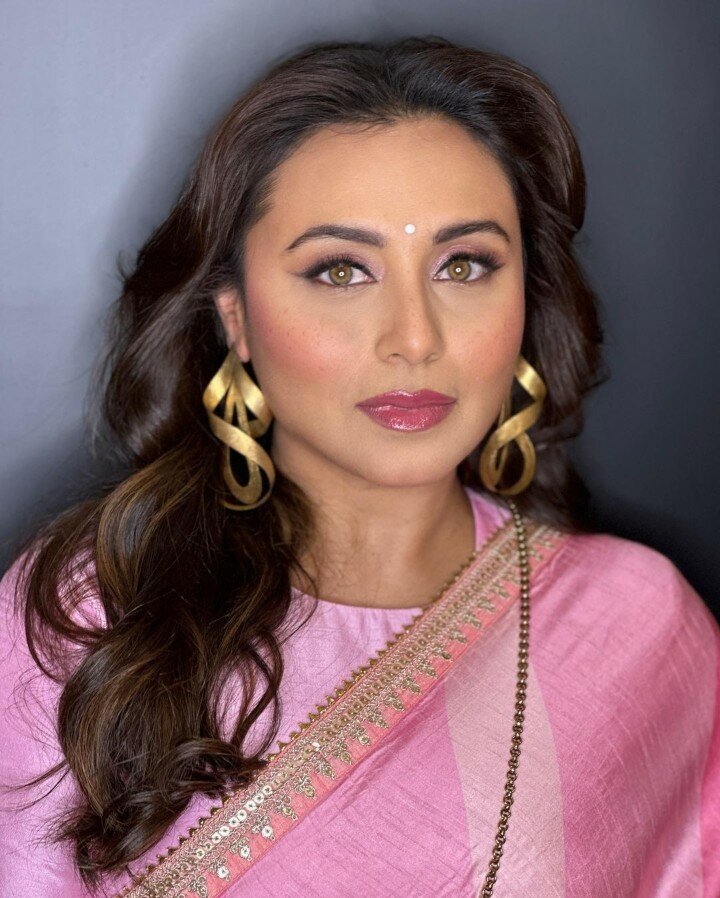 The saree is striped in hues of pink that showcase its signature print. With an embroidered hemline, the saree is perfect for an occasion such as this. She rounded out the look with a pair of matching gold earrings and a clutch.
2. Kangana Ranaut in an ivory saree-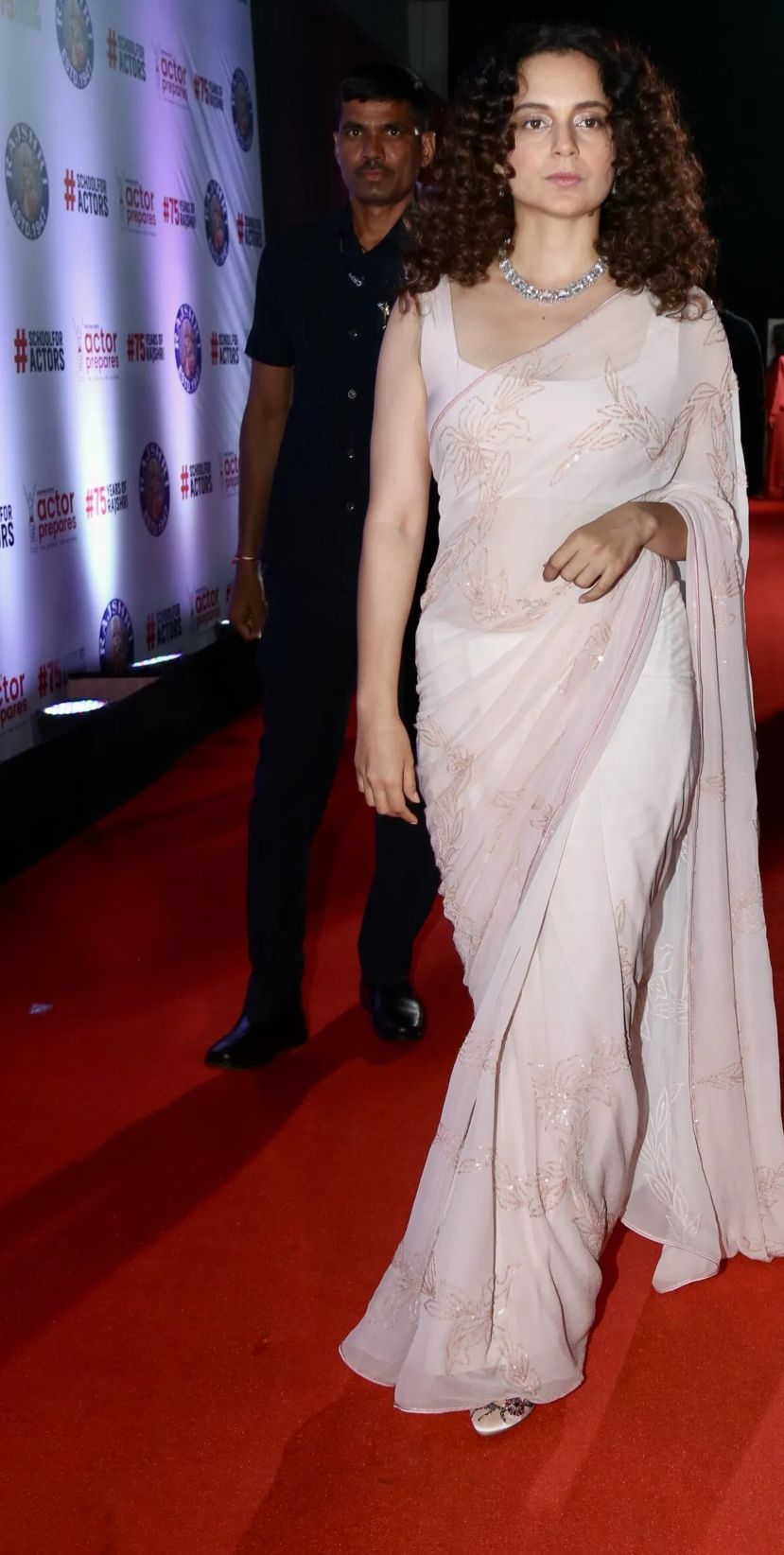 The saree is detailed with floral motifs etched in gold glittery stones on its body. Its border also takes after this detail. She paired it with a matching plain blouse and a silver neckpiece.
3. Bhagyashree Patwardhan in a black saree–
This one is etched with buttas and floral embroidered motifs in gold all over. The chiffon one finds itself paired with a sleeveless plain blouse. A choker and a hand ornament complemented the look.