Actress Sneha Prasanna and her saree collection never cease to amaze us. Starting from opulent silk sarees to party wear, the actress seems to have a saree suitable for every occasion. For the dance show she is currently judging, we have been getting a closer look at her amazing wardrobe and we have no complaints. For the latest episode, she is seen wearing a lime green saree by Geethu Haute Couture and it is just perfect.
Take a look at the pictures below-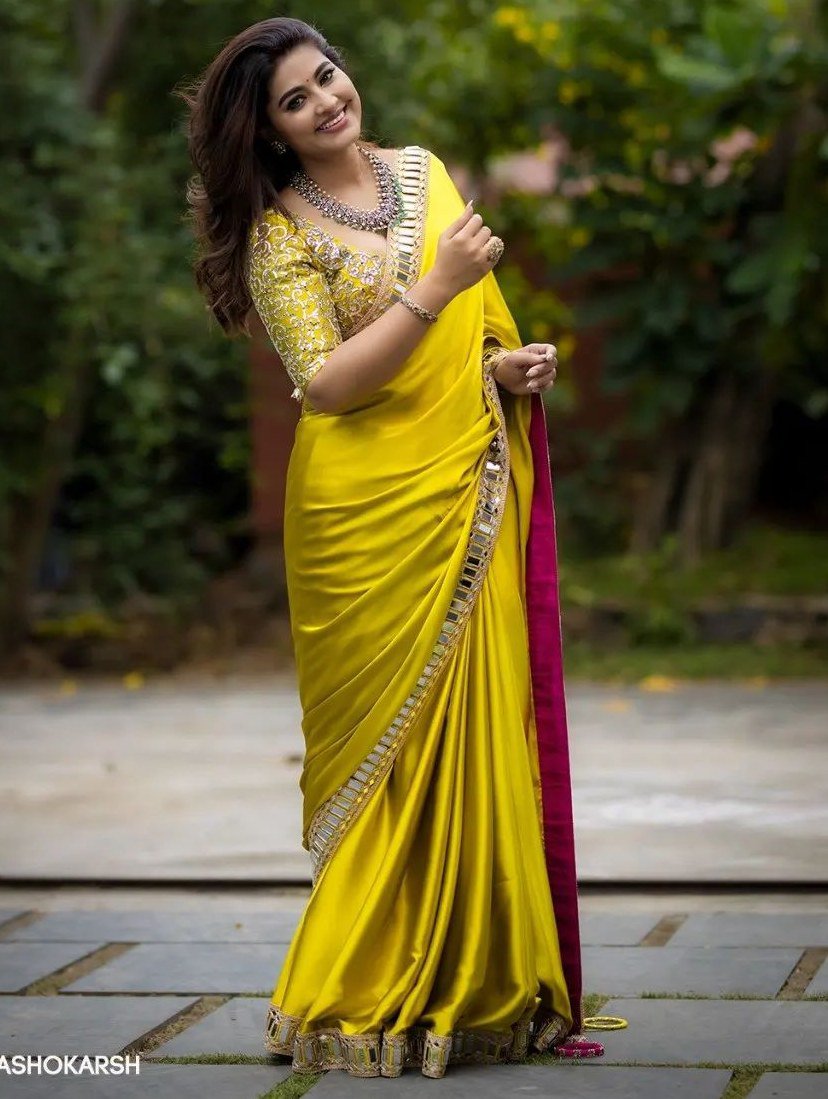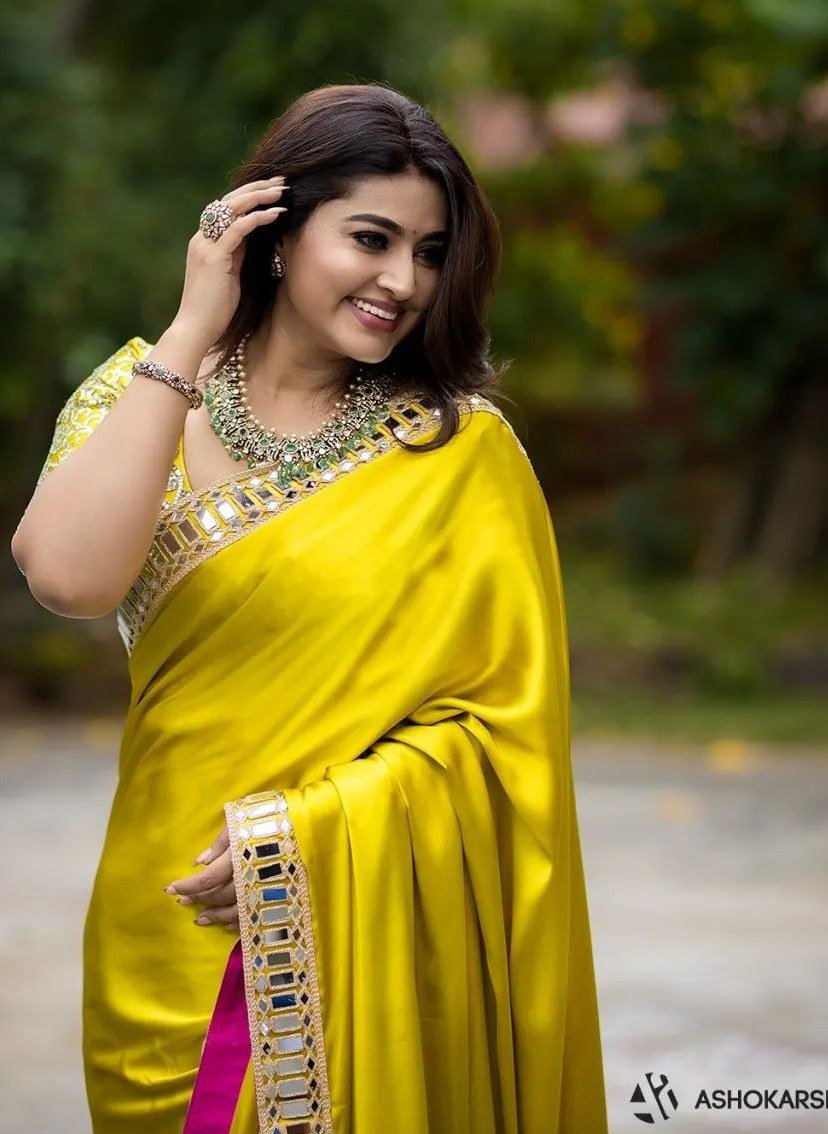 The satin silk saree is devoid of any prints or embellishments. It, therefore, has its beauty rested upon the mirror details it showcases on its hemline in rectangles. The saree also has a contrasting pink seam with bangles as tassels at its pallu. She teamed it up with a sequin jaal work blouse in florets.
She accessorized the look with a pair of earrings, a neckpiece and a set of bangles by JCS Jewel Creation. Loose hair with contoured cheeks, kohl-rimmed eyes, a bindi and nude lips.