Actress Neha Sshetty's popularity and stardom know no boundaries. The actress has become an icon thanks to her stint in the movie, "DJ Tillu." Though she played a negative-shaded character, the audience loved her panache and now she is seen gathering crowds at various inaugural events she goes to. Recently, she was spotted at Happi Mobiles opening in Khammam wearing an orange Anarkali dress.
Check out the pictures below and see how she pulled off the look-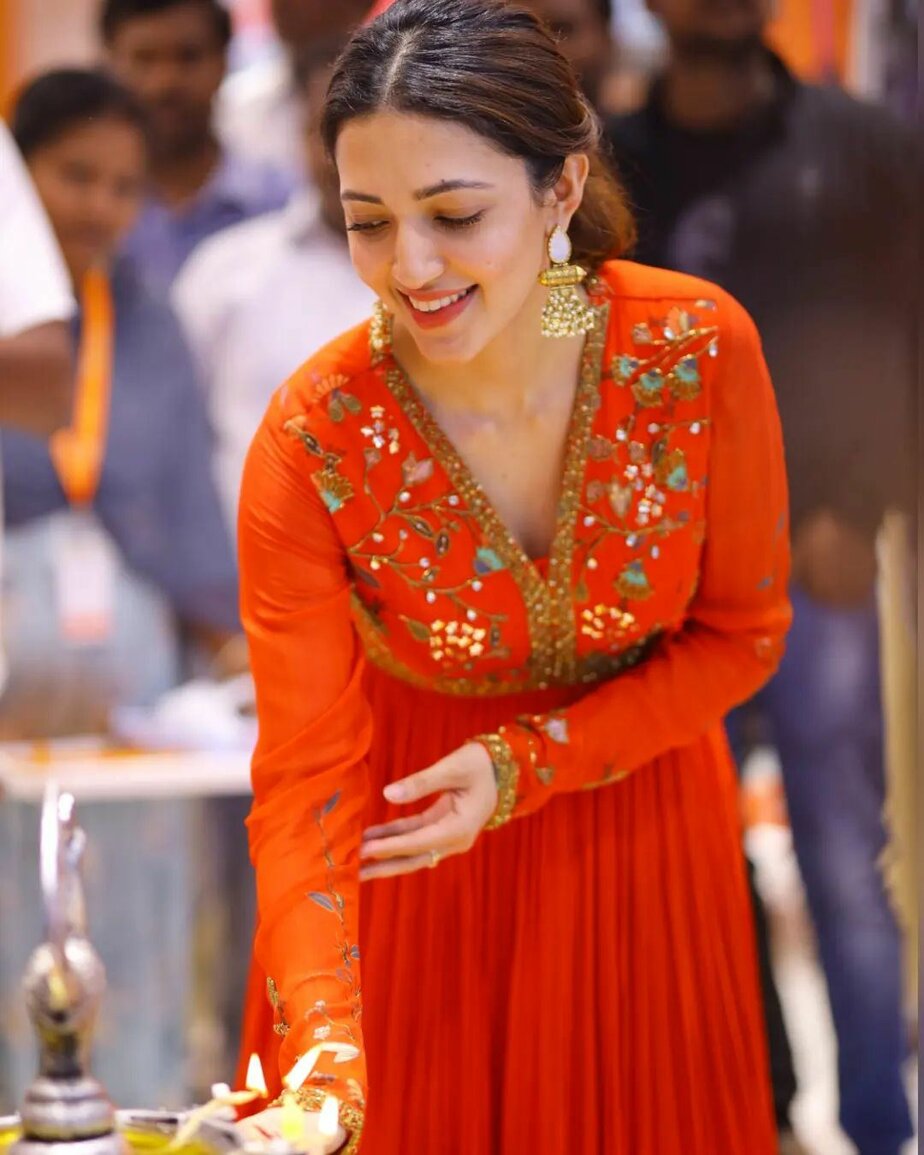 The georgette Anarkali is worked with sequins and beads towards its edge while the front half is plain. However, the embellishments are detailed on the yoke with multi-coloured threads, beads and gold sequins. This one comes without a dupatta.
Her jewel choices were minimal owing to the heavily worked attire and included only a pair of gold earrings. A low-tied pony with blushed cheeks, lined eyes and nude lips added to her beauty.