Actress Purnaa has always been our go-to person for daily fashion tips. The beauty often wears outfits that are elegant as well as quite affordable. In her latest post on Instagram, she is seen wearing a red silk saree that looks good for any occasion we might have on our minds. The saree is from Silky Calicut.
Scroll down to see how she nailed the drape look-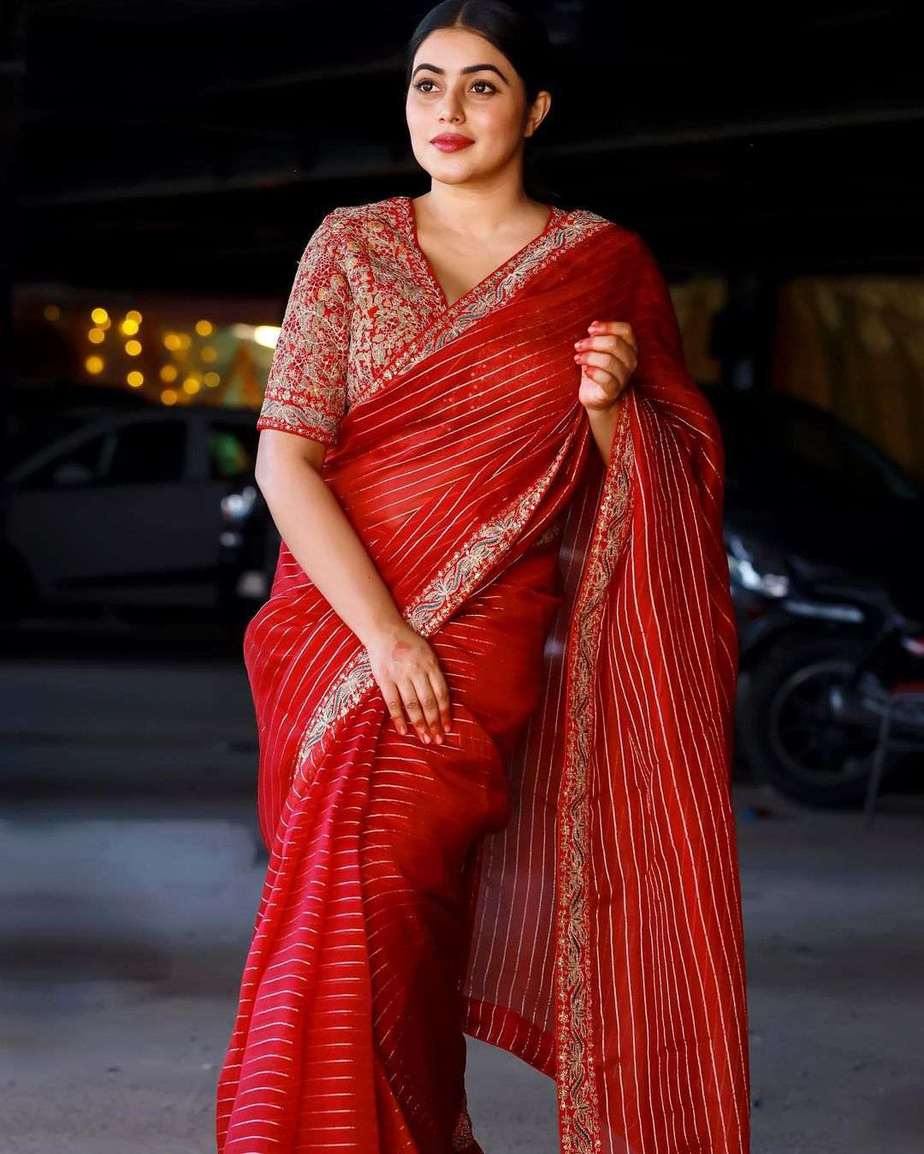 The saree is striped with gold zari all over its body. However, its border is intricately embroidered with florals in green and enhanced with gold sequins. It is paired with a matching V neck blouse that bears the intricacies on the saree with much ease including on its hem.
To let the saree take the forefront, she decided to cut on accessories and therefore wore no jewellery at all. She rounded out the look with a low tied pony, blushed cheeks and bold red lips.