Handloom sarees indigenous to Kerala known as set sarees are a part of the culture. They are worn mostly during festivals or temple visits. Unlike the past, when it came in colours ivory or gold, times have changed and a lot more colours have been added to the pool. If you love these beauties, try your hands at this red one worn by actress Anusree Nair. This one is woven by Supriya Weavers.
Check out the pictures below to see how pretty she looked in it-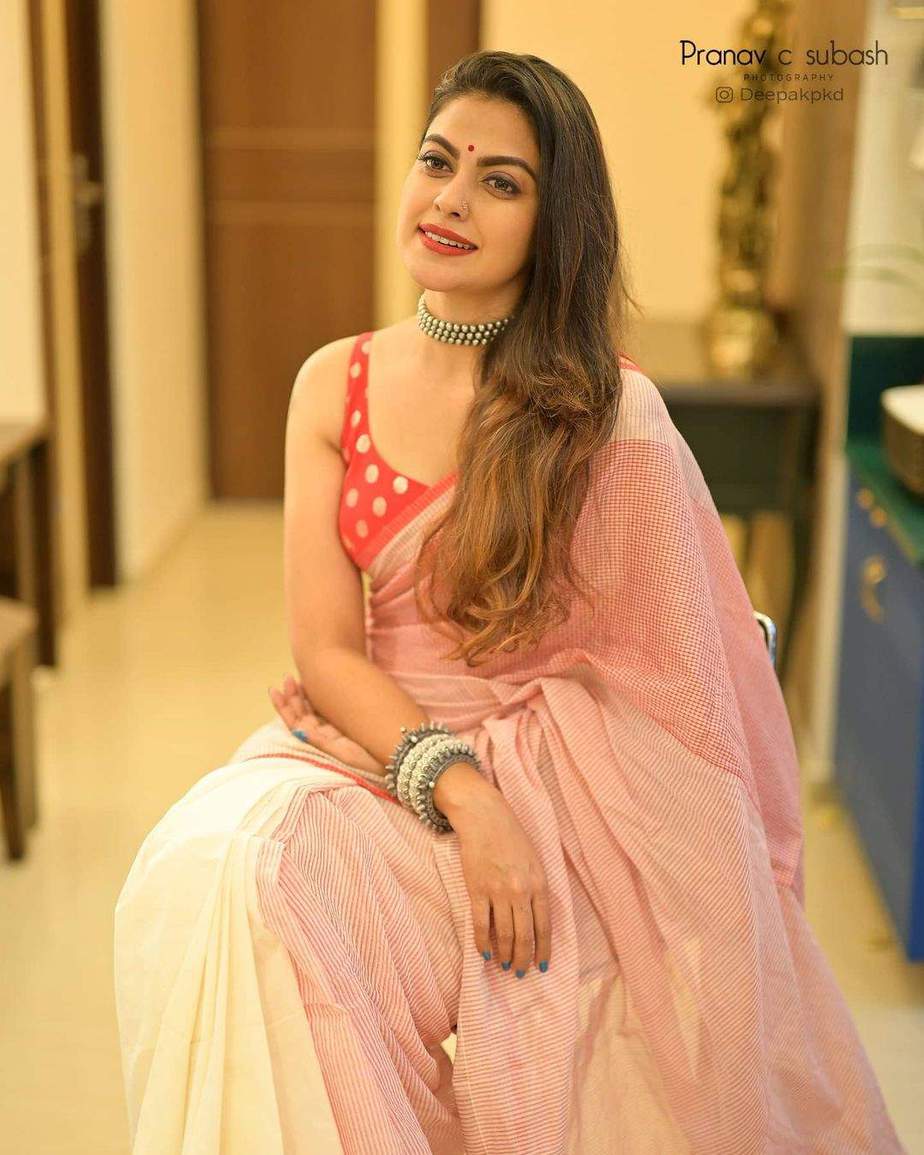 The saree is double coloured with a plain white base while the other half is a grid in red and white. Moreover, it also features solid red piping and silver zari detailing on its tasselled pallu. She paired the saree with a sleeveless red blouse with silver paisley motifs in zari by Arun Vasudevan.
She accessorized the outfit with an oxidized silver choker and a set of bangles from Mayoora jewels by Archana. Blushed cheeks, loose tresses with winged eyes and red lips complemented the look.