Whenever a festival comes around, we all eagerly wait to see how our favourite stars dress up for the occasion. In Vishnu Manchu's case, we wait up for the whole family dressed up in colour coordinated outfits.
On the occasion of Ugadi too, the family wore outfits in pastel pink from Label Vida.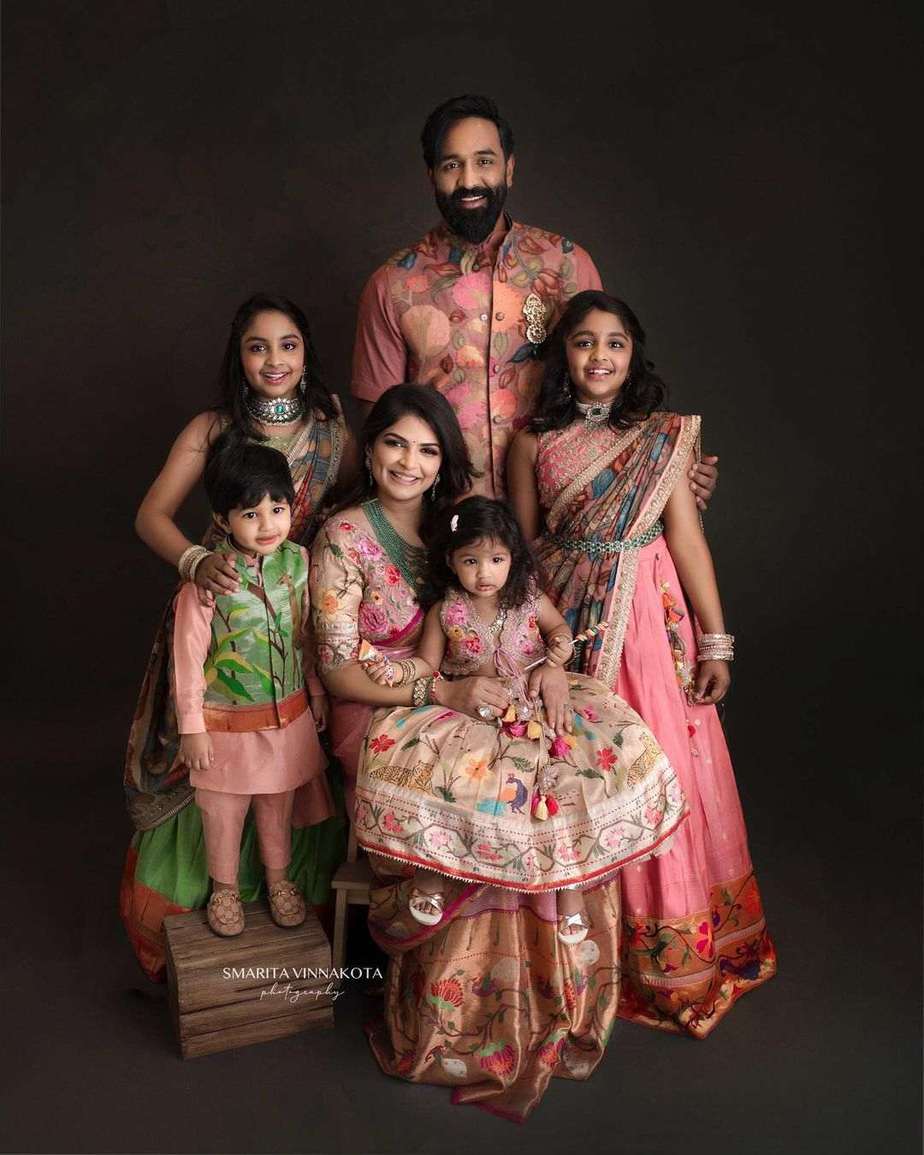 Vishnu Manchu and Avram Manchu stuck to short kurta, pants and Nehru Jackets with floral and animal patterns respectively. Vishnu also wore a traditional brooch adding to the elegance of the outfit.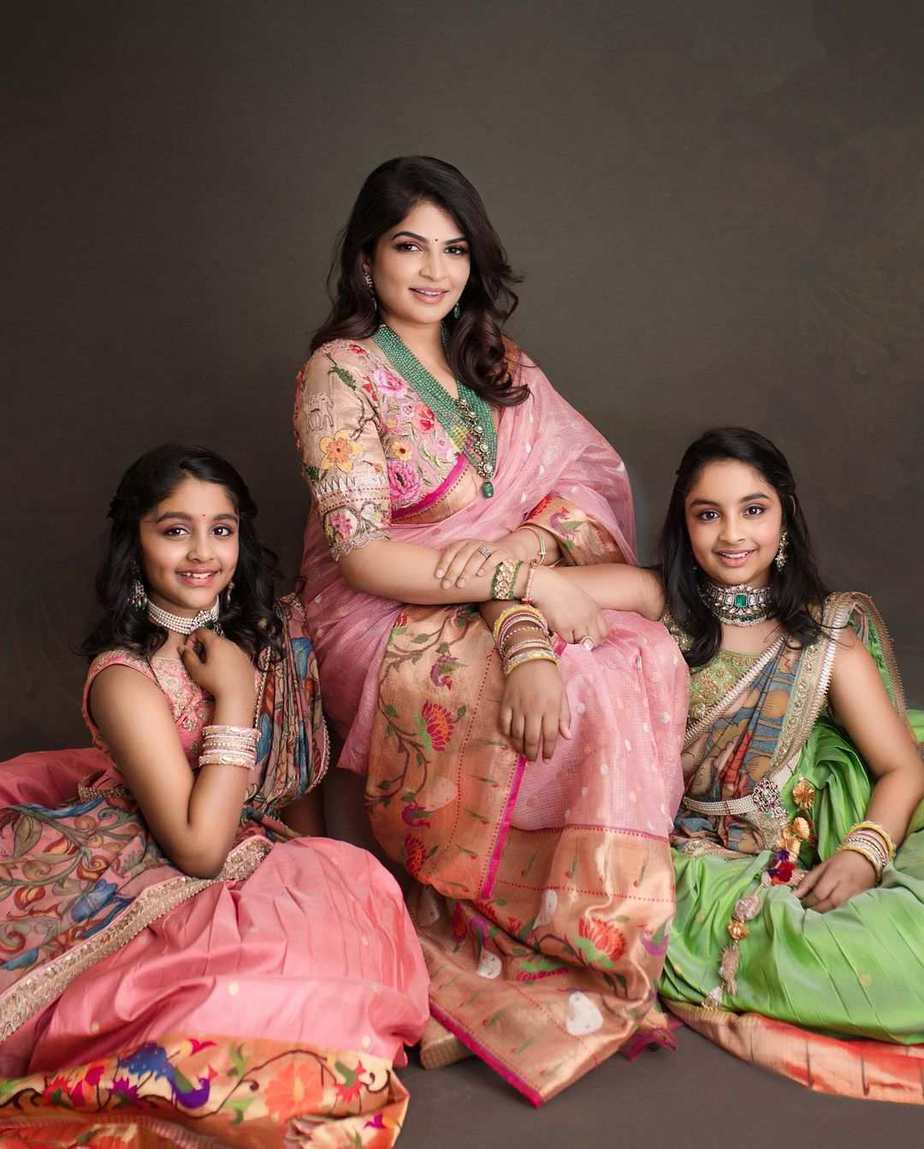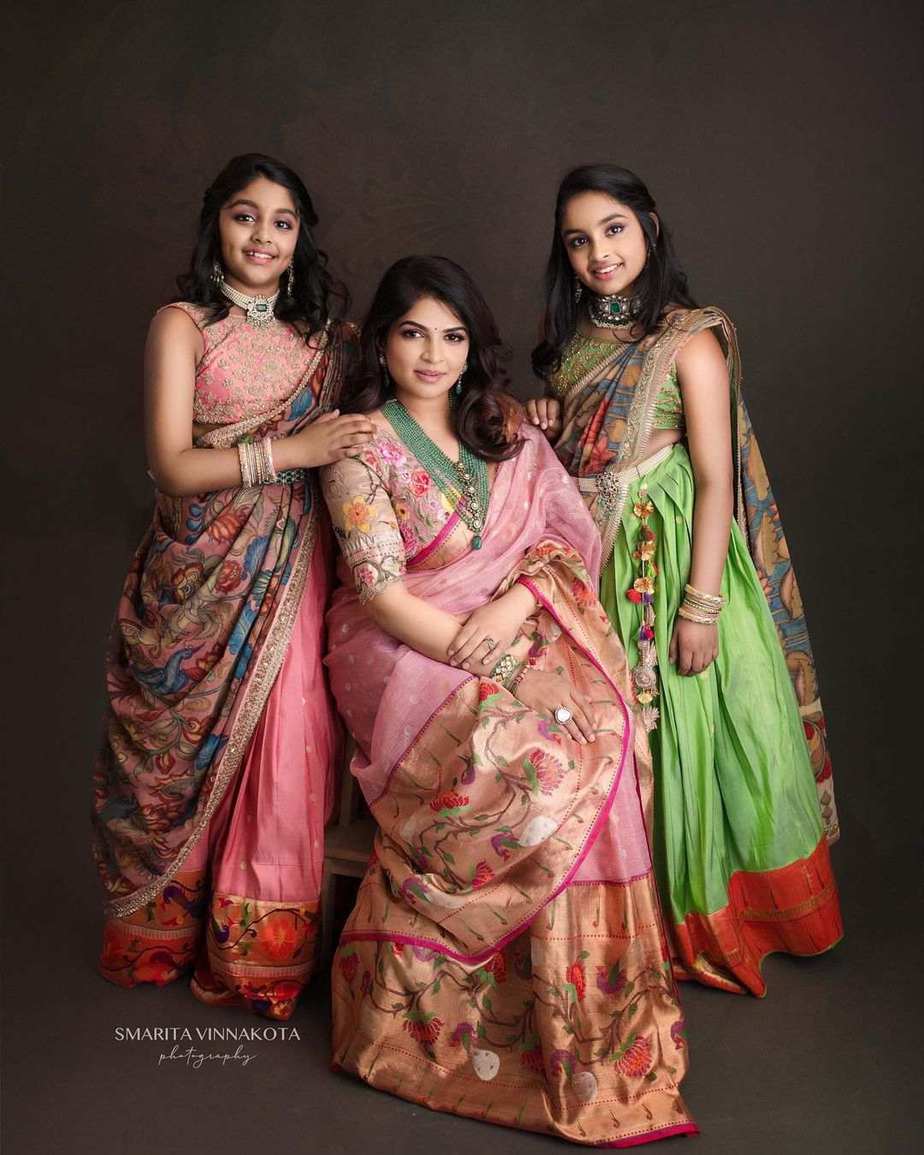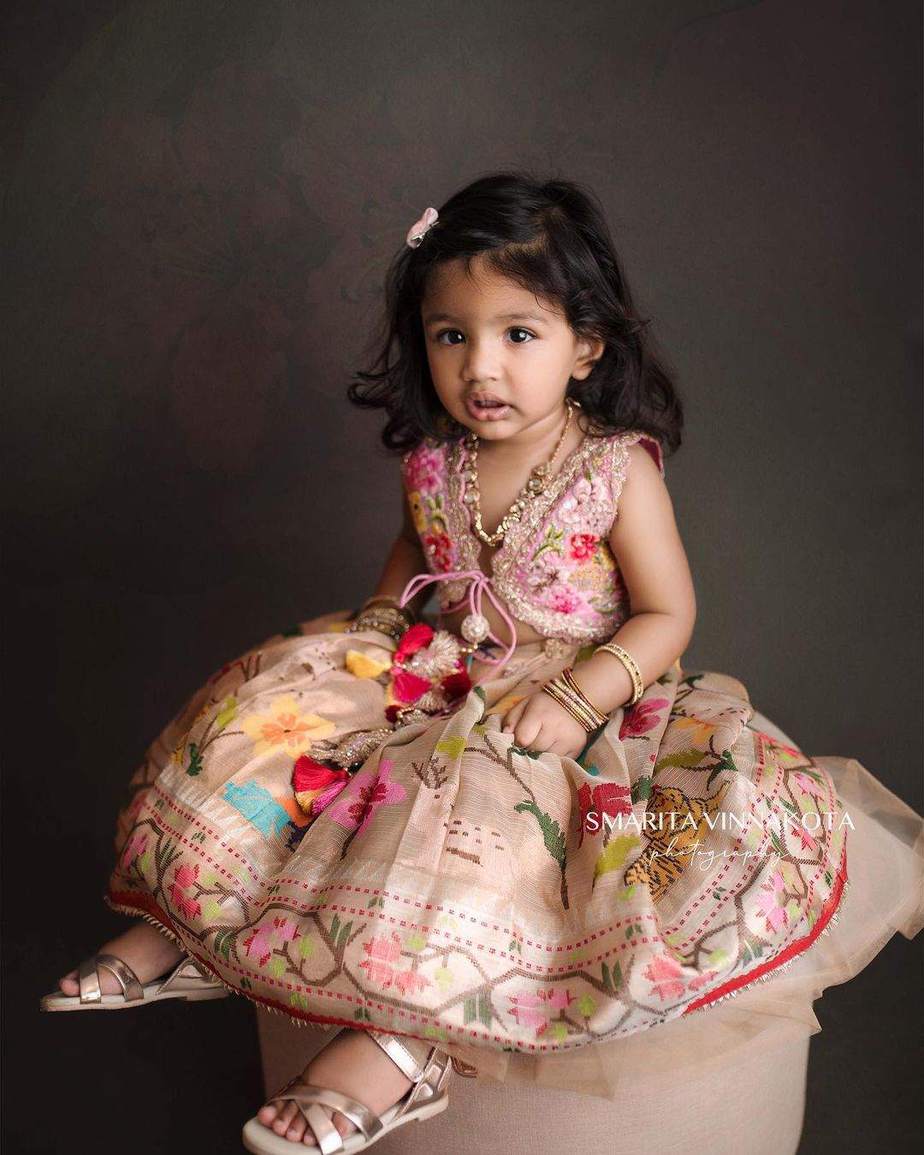 Viranica opted for a pastel pink paithani silk saree. Her blouse displayed intricate floral patterns matching the saree. Her emerald long necklace, earrings, rings and bangles from Vasundhara diamond roof completed her look. Ayra's outfit includes a floral embroidered tie-up detail top in pink along with a beige skirt that also aligned with the floral theme.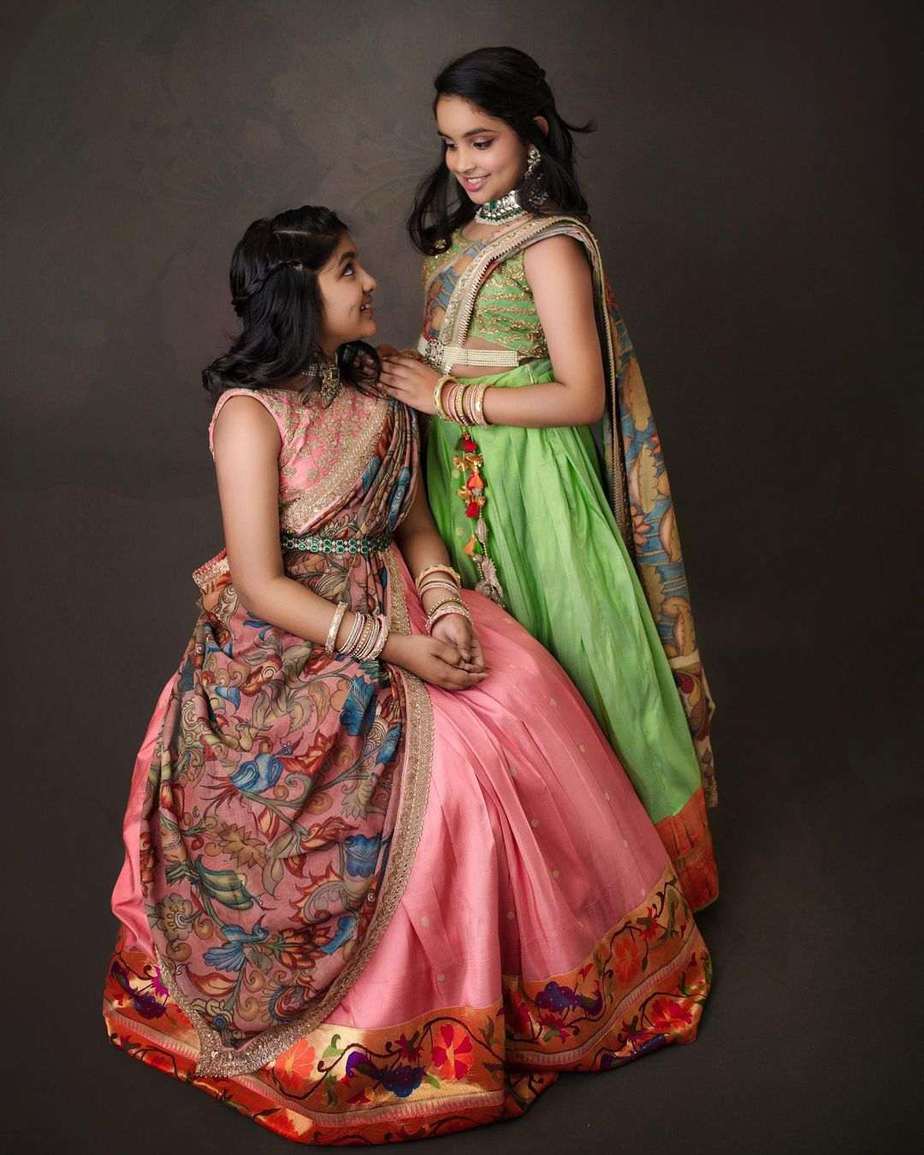 Coming to the Manchu twins, while Viviana opted for a lime green skirt and top with a red paithani border, Arianna went with a pink skirt and top with floral paithani border. Both their
dupattas
featured Morris prints. Their matching
jewellery
was from
Vasundhara diamond roof.