White is the most preferred and suitable colour while playing Holi for obvious reasons. However, you don't need to stick to white. Reaffirming this fact is actress Sridevi Vijaykumar via her new photos on Instagram.
The actress is celebrating Holi in a blue traditional saree.
Let's decode her look in detail-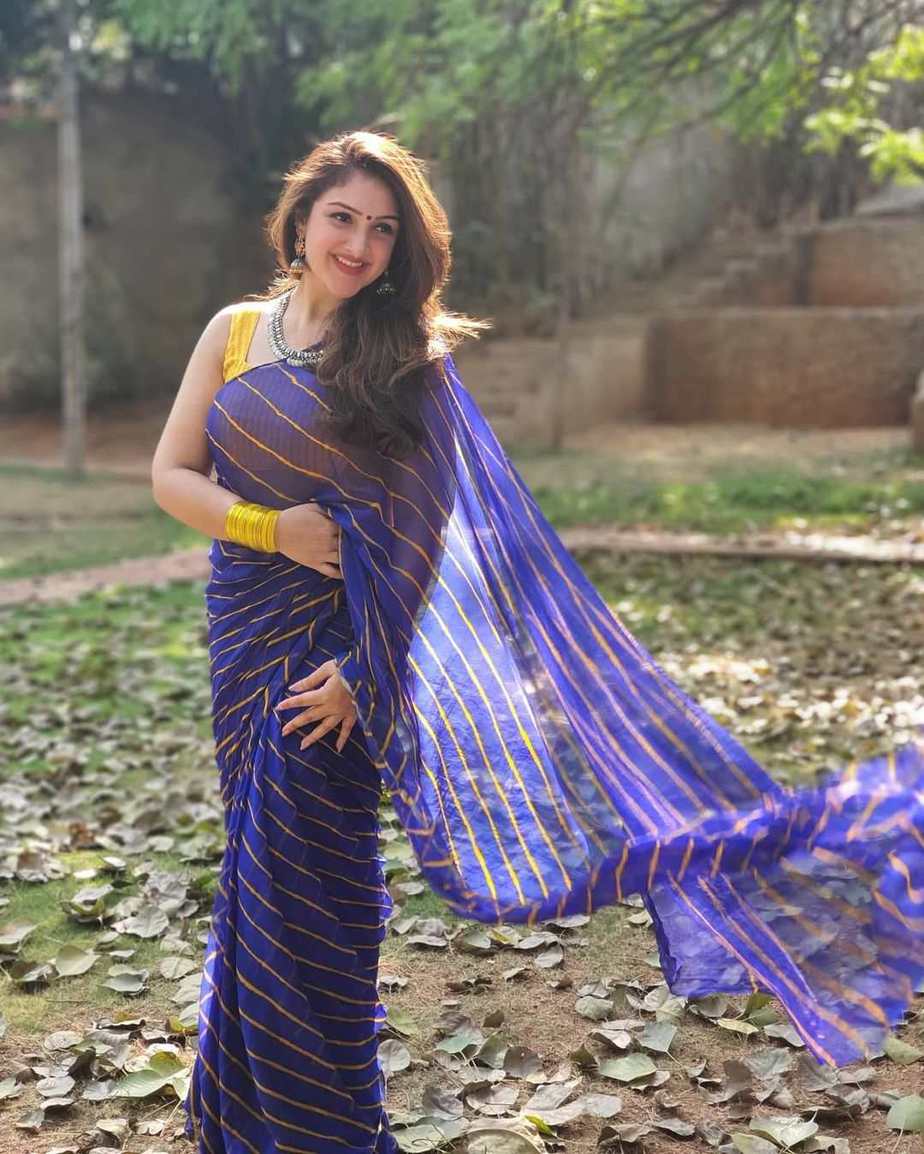 The print on the saree belongs to the leheriya category among the traditional Rajasthani prints. This tie-dyed saree is vibrant with the dual colour it features-yellow and blue. Though it is devoid of any embellishments, the georgette saree has a bright sleeveless blouse to look up to that is stripped.
With a saree like this, heavy gold accessories or diamonds don't do well. And so Sridevi carefully paired it up with oxidized silver jhumkas with yellow hangings and a traditional neckpiece, a set of glass bangles. Blushed cheeks, red lips, a bindi, an elaborate eye-makeup coupled with loose tresses completed the look.