Kangana Ranaut is one of those actresses who is constantly seen hitting the road or airports for work. However, her stylish appearances never skip our notice. She knows how to remain fierce and look calm at the same time.
Check out her recent airport look.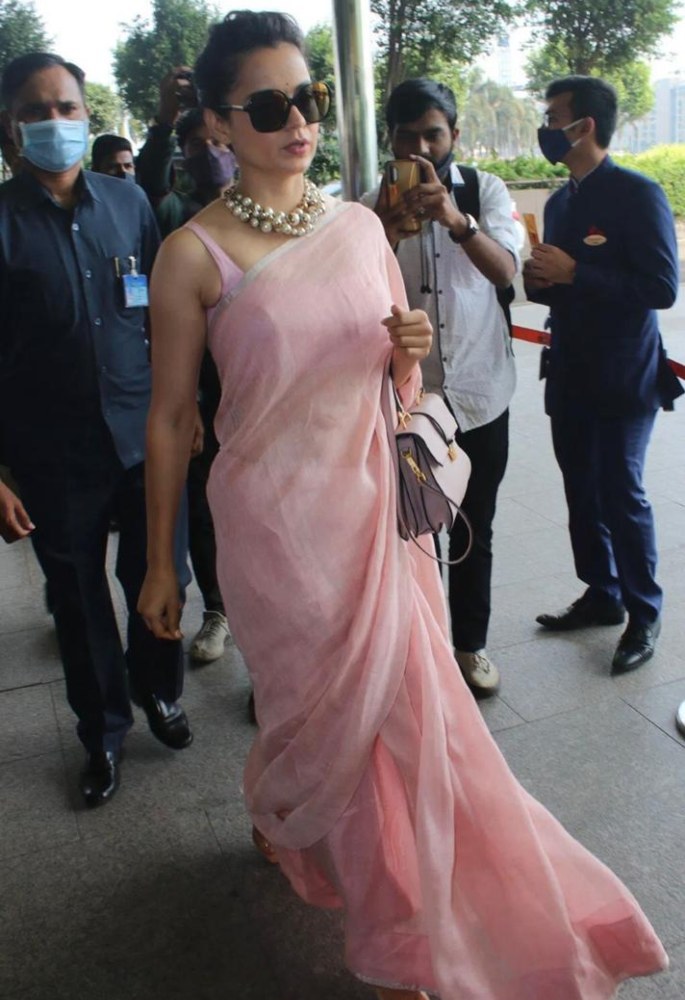 Kangana Ranaut looked her best self clad in a beautiful surreal-looking baby pink saree. Her entire ensemble was plain without any sort of embroidery, yet she looked mesmerizing. Her strappy sleeved deep back blouse gave her a chic finish.
She was very smart with her accessory choice, choosing to carry a matching-colored handbag. Her pearl necklace was cheery on the cake. Also, to beat the summer heat, she wore big black square-shaped sunglasses.
Lastly, her hair was tied in messy low-bun, and a small bindi was also spotted between her brows.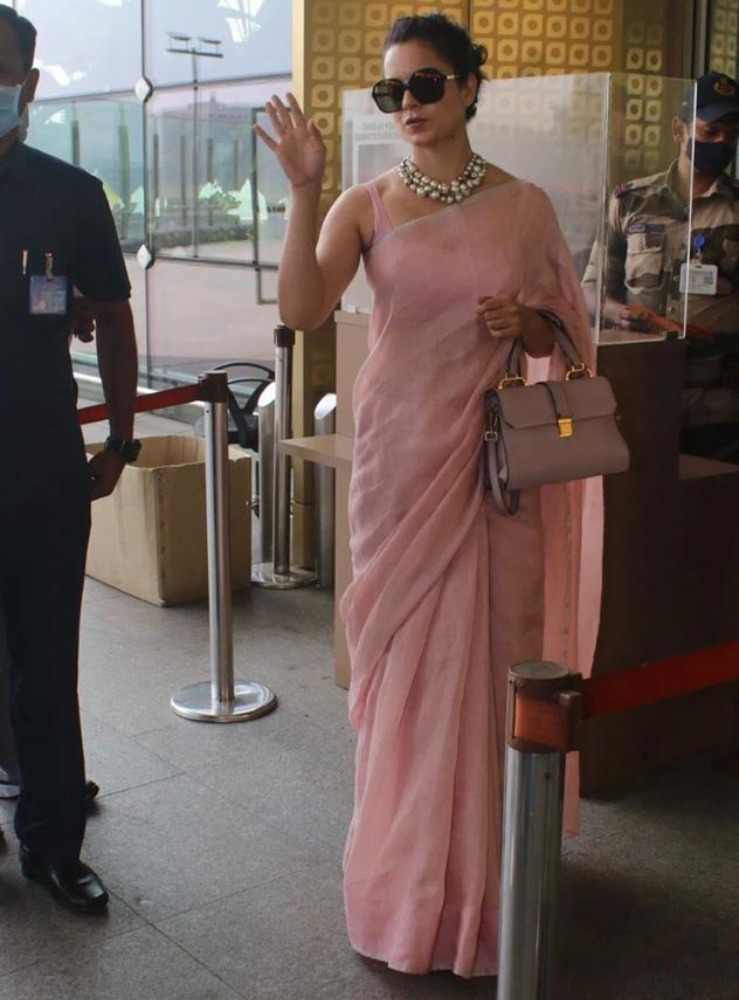 Smitten by her beauty, we couldn't take our eyes off her.