Though not active in films now, Meera Nandhaa still is an active model at the same time an RJ. The singer turned actress often posts photos of her in gorgeous outfits which are well appreciated by her fans and friends alike. In fact, her latest photo has the actress clad in an ethereal dark green saree by Jaz'aash Design Studio.
Check out the pictures below to see how Meera styled it-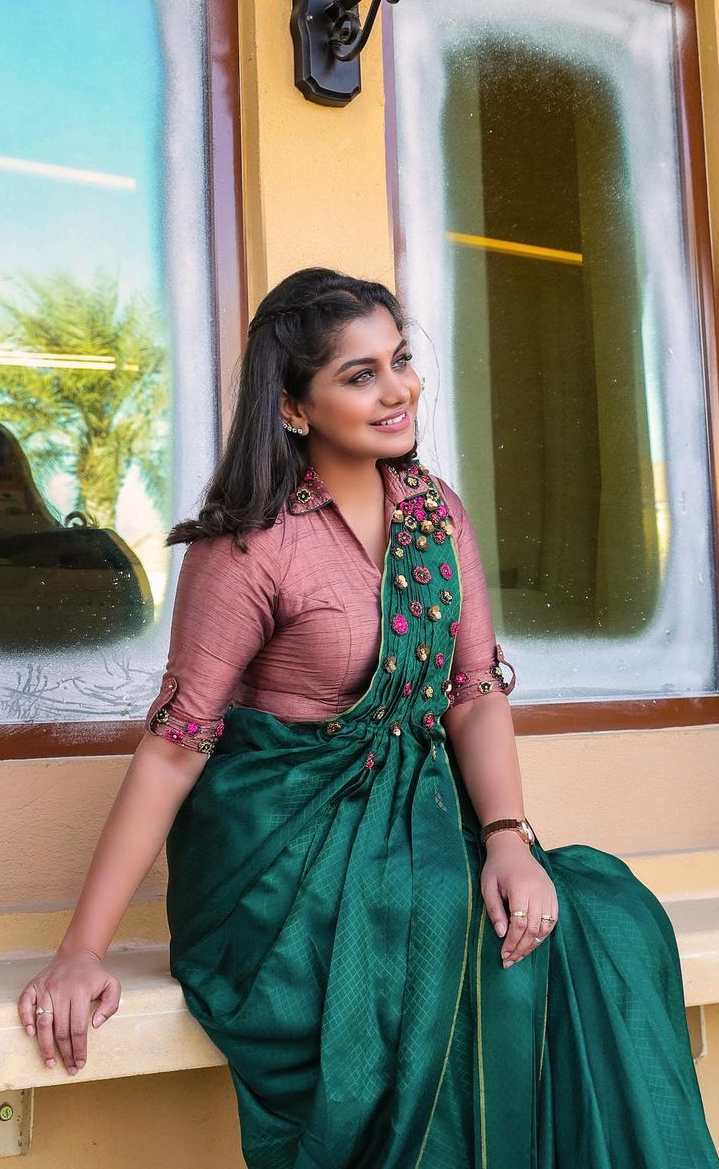 The dark green-hued saree has a checkered pattern in gold running over all of it. What makes the saree stand out is its flower embellished readymade pleat. The stylish saree was paired up with a red-brown collared blouse. The edgy blouse also featured floral embellishments on its roll-up sleeves and collars.
The actress went sans accessories to do justice to the decorated saree. However, she did go with a pair of silver ear cuffs along with a gold plated watch. Meera wore neutral makeup along with nude lips and finely plaited loose curls to complete the look.