Looking for offbeat and unique designs to pair with your saree? Varshini Sounderajan's look for Dhee Champions Grand Finale episode may have some cues for you. For the mega event, Varshini chose a cerise pink pre-draped saree with a matching cape from Just Like That by Anju. She paired the pre-draped saree with a sleeveless matching blouse featuring pink embellishments throughout. Her unique cape also featured the same embellishments along the neckline.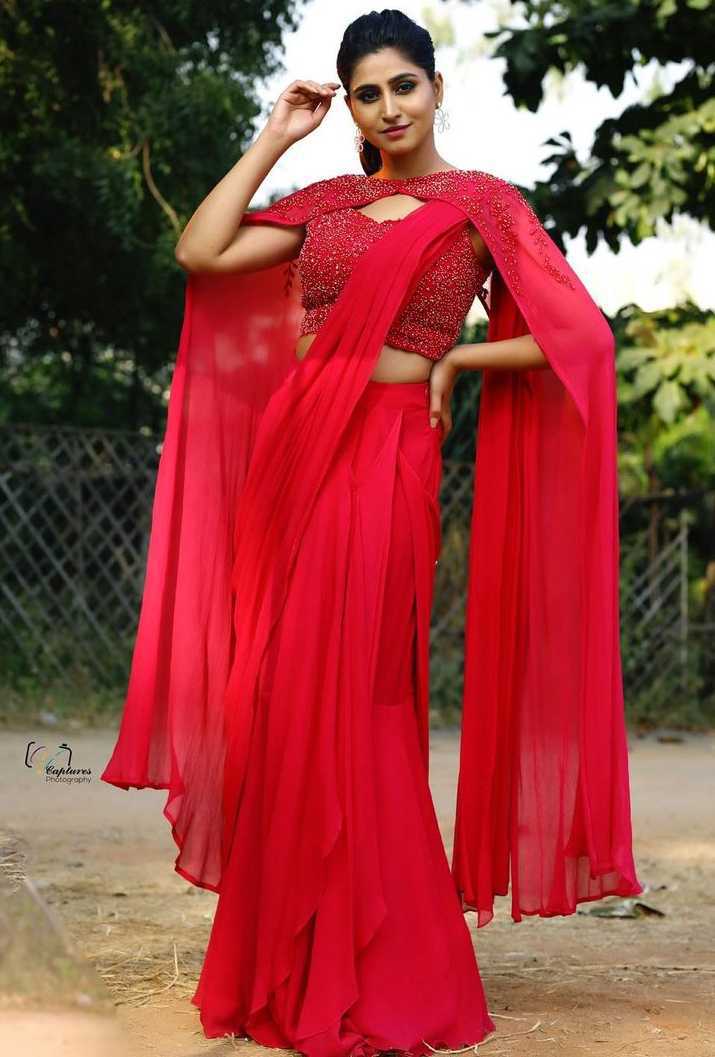 Varshini aptly opted for minimal accessories. Her only piece of jewellery was a pair of contemporary statement earrings in the shape of a flower.
Beauty wise, she went with glossy lips, smoky eyes and a sleek ponytail. A stunning way to bring together the entire look. If you are looking to update the usual saree look for something less traditional, Varshini Sounderajan's look serves as the perfect inspiration.