Actress Shruti Haasan has a pretty distinct sense of style. You might not necessarily see her wearing what's trending; rather she sticks to fashion that she believes in. And so far, Shruti Haasan has been a pleasure to watch. Shruti was recently spotted at Hyderabad airport and she was nothing less than a visual treat.
Shruti was spotted wearing a pretty quirky and gothic outfit, as she was returning home. She dared to wear an outfit that turned out pretty well on her. A net dress with a cardigan sweater- isn't that awesome?!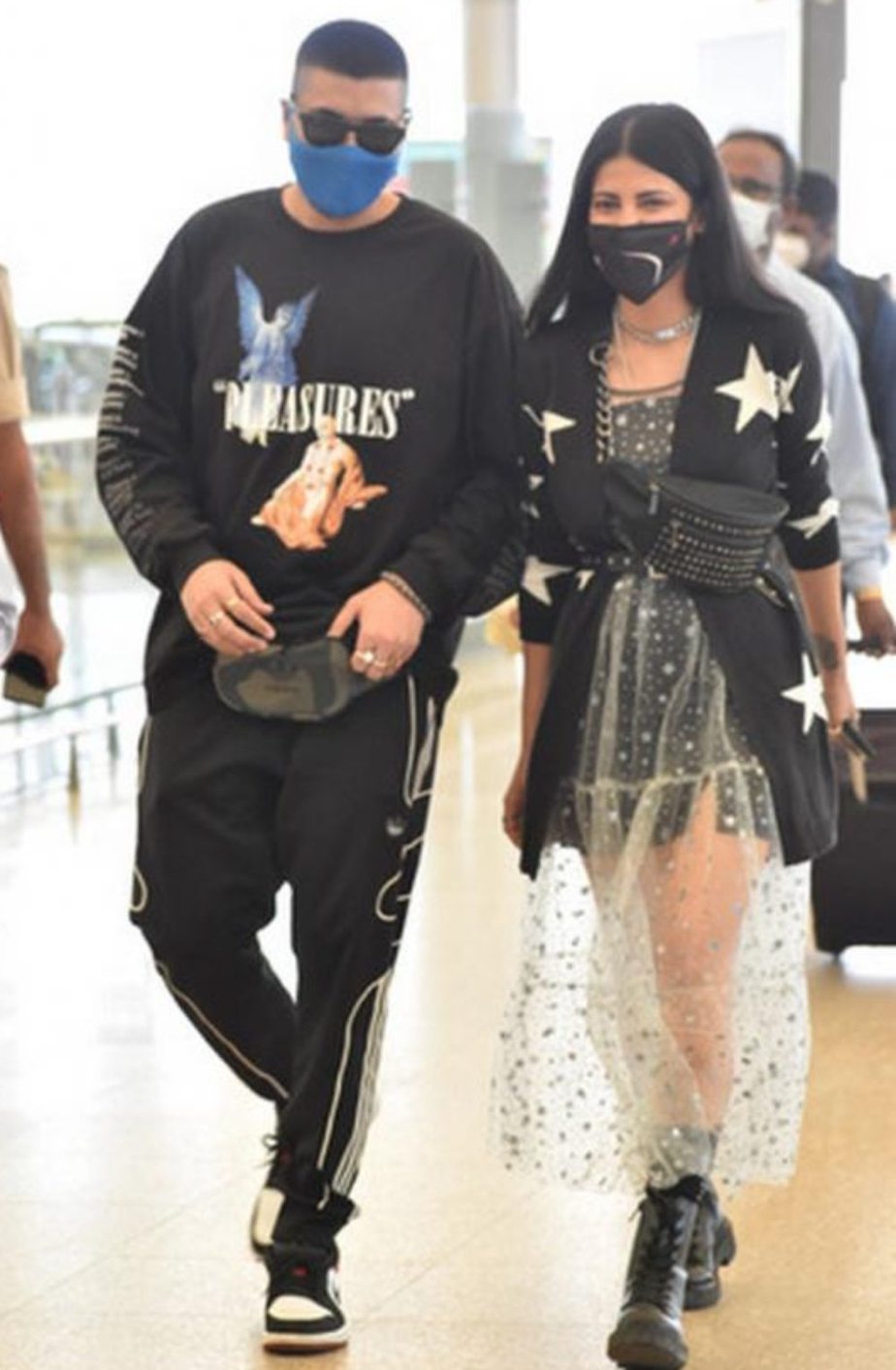 It's a combination that not many would dare to, however Shruti Haasan has nailed this look. As you can see in these photos, she wore a sheer net dress and paired it with a black cardigan sweater with star prints on it.
Shruti further styled it by wearing black boots and a fanny pack. We love her look that gives out a goth vibe and we think as a fashionista, taking risks is important. We love Shruti's airport look and can't wait for more such style inspiration. Also don't miss the face masks and belt around the dress. Perfection at its best!