Actress Regina Cassandra is one of those very few actresses who has a quintessential personality and acting skills. Her sense of style is also pretty distinct and we love it. This Tollywood actress who has had a brief yet remarkable performance to her name, turned up the heat in 3 different looks. Regina dressed up in 3 different attires at her friend's pre-wedding festivities and she managed to pull off each one of them.
She made several heads turn and left several gasping for breath, in what we call, the sexiest looks ever. In her first look, you can see Regina Cassandra wearing a semi- formal outfit with a sparkling twist.
She is wearing a pant, a top and a blazer jacket, all in the same, running design and equined glitter. This is a perfect outfit that you can wear at a formal party! This one is by designer Chaitanya Rao.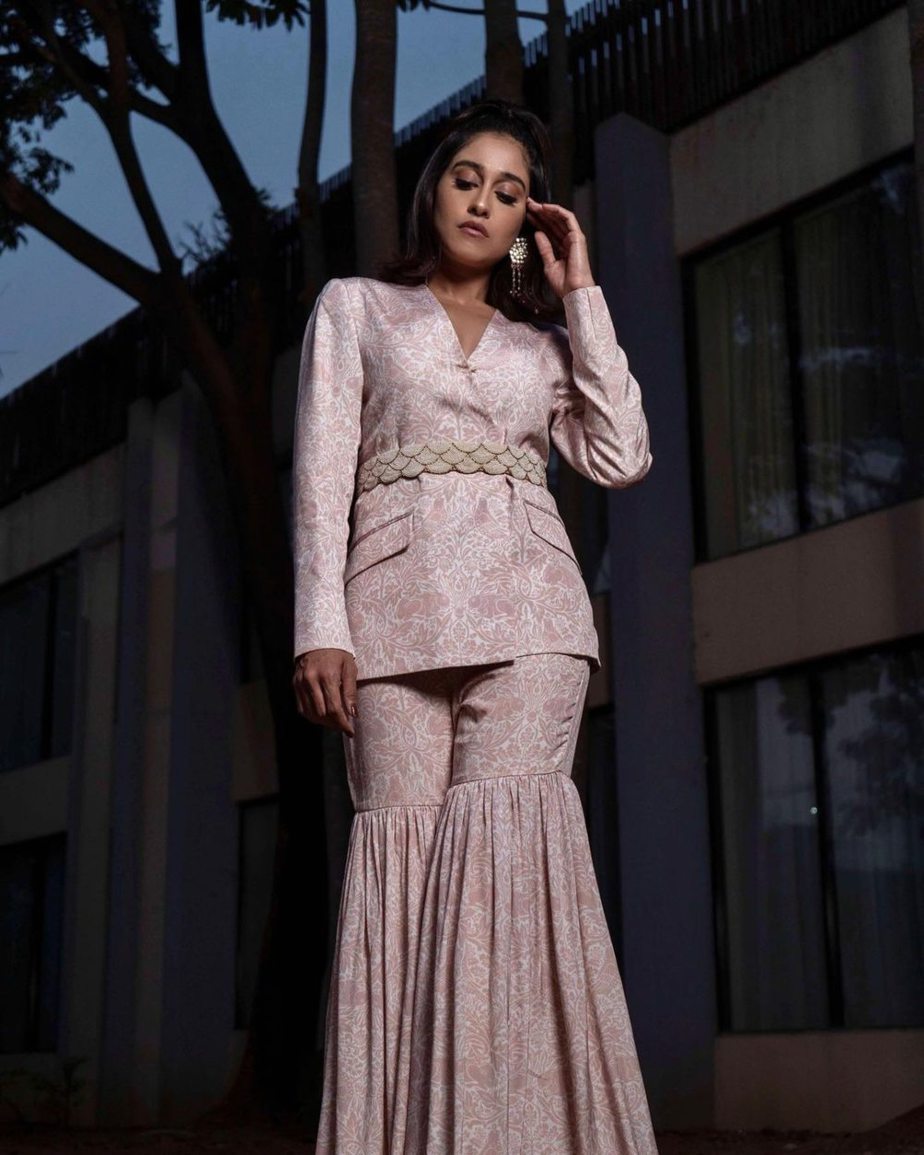 For her second look, Regina Cassandra is wearing a digital printed blazer with a belt around the waist.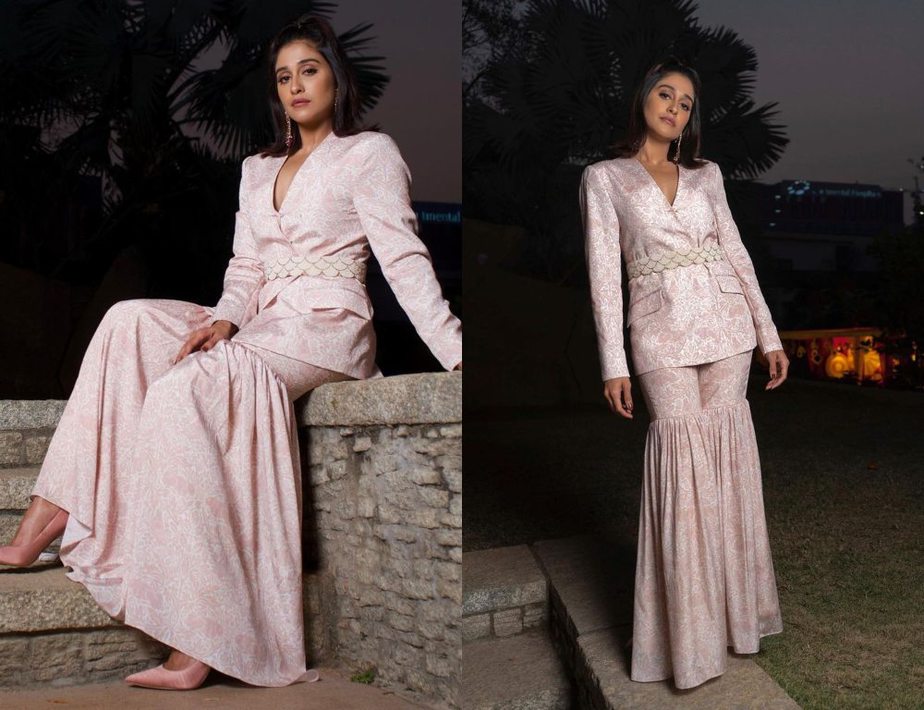 And she teamed this with a gathered trouser. Don't miss the gorgeous heels with this outfit and her subtly done hair and makeup as well. This is another outfit that you can wear for both formal and semi-formal events. This outfit is by designer Prémya by Manishii.
And finally, her last look involves an indo-western lehenga. The lehenga is green in color with white prints on it. We love the skirt with an embellished belt and the full-sleeved shirt that adds a touch of contemporary.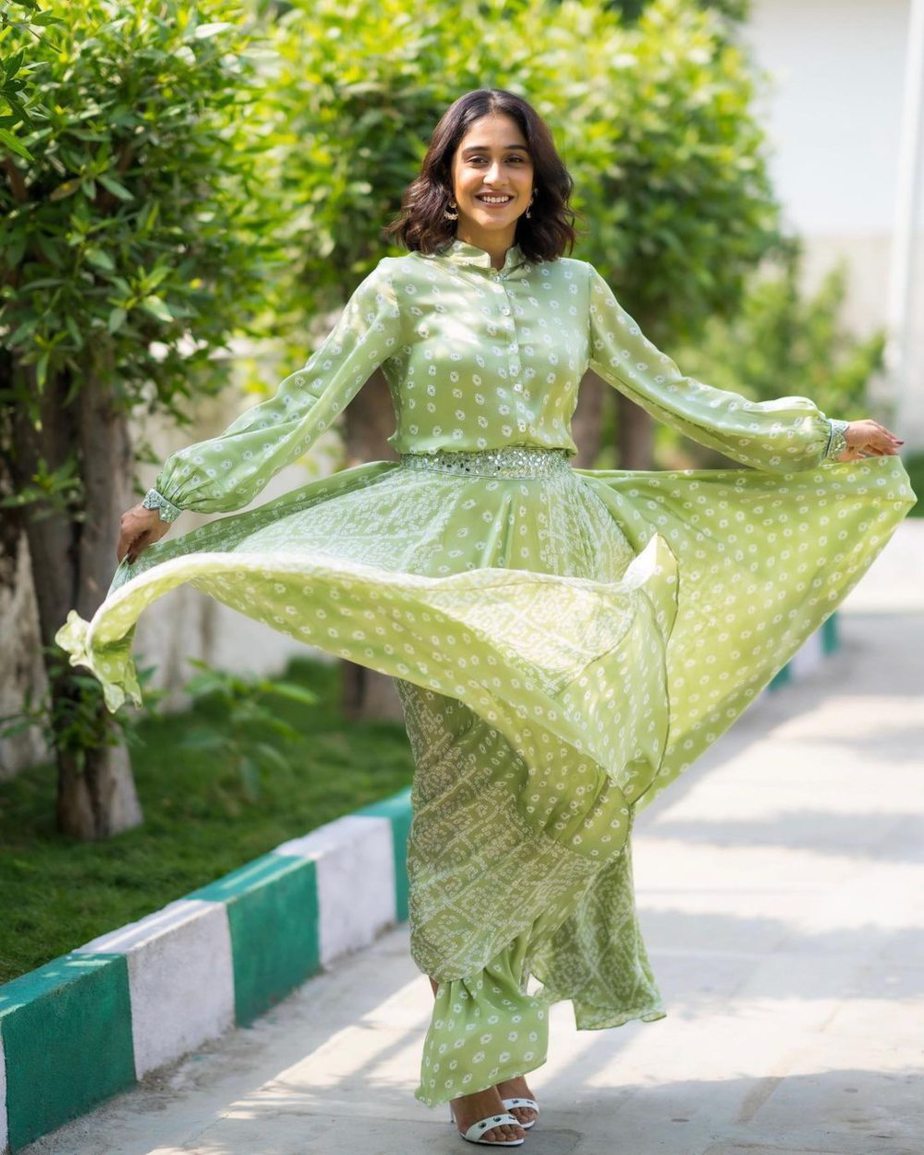 We love all these 3 looks that Regina Cassandra wore. It has both Indian and western outfit inspiration.