You cannot look as stunning as a Bengali during Durga Puja. Kajol sure backs us with this picture in a white saree on the occasion of Dussehra. She looks stunning and at her sartorial best in this festive wear. Kajol looked goddess-like on the eve of Dussehra wearing a self patterned white saree with a pink border on one end and yellow on the other. She took to her social media accounts to wish her fans a very Happy Dussehra wearing this six yards of elegance from label Nikasha!
Breaking the simplicity was the gorgeous blouse with sequins in golden all over and the tassel hanging low from her back. The sleeveless blouse when mixed with the white saree emitted sheer elegance. She donned minimal makeup with just a little bit of eyeliner, kohl, bindi, and soft pink lipstick!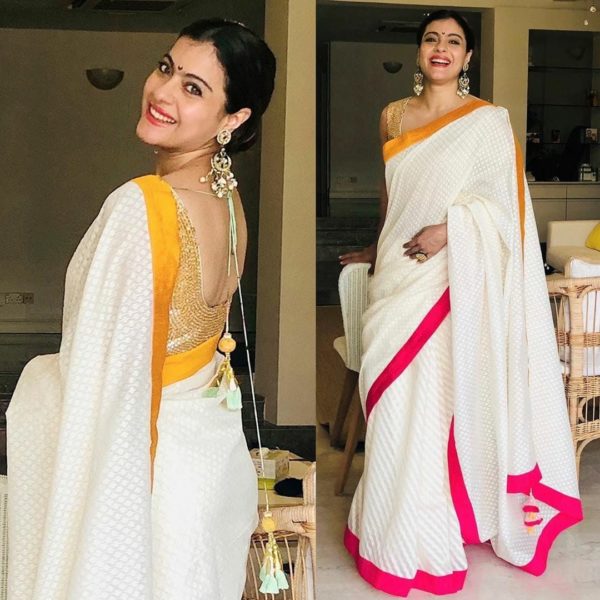 Her hair was neatly tied into a bun with long statement earrings that matched just perfectly with the tassels! If you are looking forward to recreating the looks of your favorite celebrities, you know which one to start with!