Shobitam presents the Utsav Collection, an exquisite curation of specially designed and cherry picked Banarasi, Kanjivaram, Venkatagiri, Chanderi, Linen, and many more pretty sarees, complemented beautifully by their unique blouses and classy jewelry.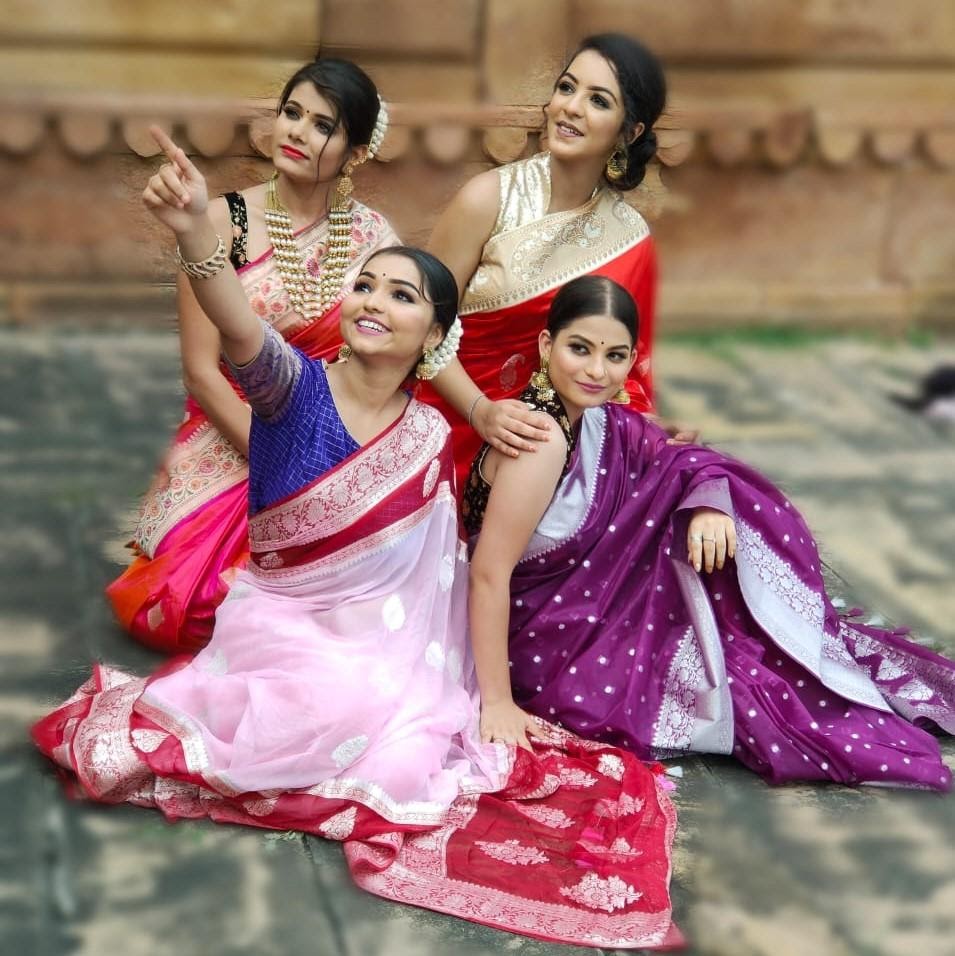 One of the highlights of the collection is undoubtedly the 'Hath'er chobi' exclusive sarees, that feature a glimpse of the colorful Durga Puja celebrations in Bengal. Art from other parts of India such as Patachitra, Kerala Mural, Tanjore Painting and Kalamkari look majestic on silk, linen and cotton sarees.
The other highlights are the quintessential Kanjivaram and Banarasi sarees, adorned with traditional and contemporary designs. There are enticing, unique color combinations in Kanjivarams like ice blue with gray, teal with pink, and the timeless mango yellow with pink – that is sure to add a burst of colors to your celebrations. 
Coming to the Banarasis, the sarees feature intricate jaal weaving of Zari threads over vintage colors like wine red, maroon, and bottle green. For those who are looking for something simple yet pretty, the Kora Banarasi sarees are the right match! And for those looking for something party – ready, Banarasi georgettes are the pick of the day!
Explore the exclusive Shobitam Utsav collection only at https://shobitam.com/utsav