Nothing speaks festivities like a beautiful hand-woven Banarasi saree. Fine silks woven in vibrant colours, Tilfi's Banarasi sarees are what you need for this festive season.
Here are top picks from Tilfi in bright and happy shades: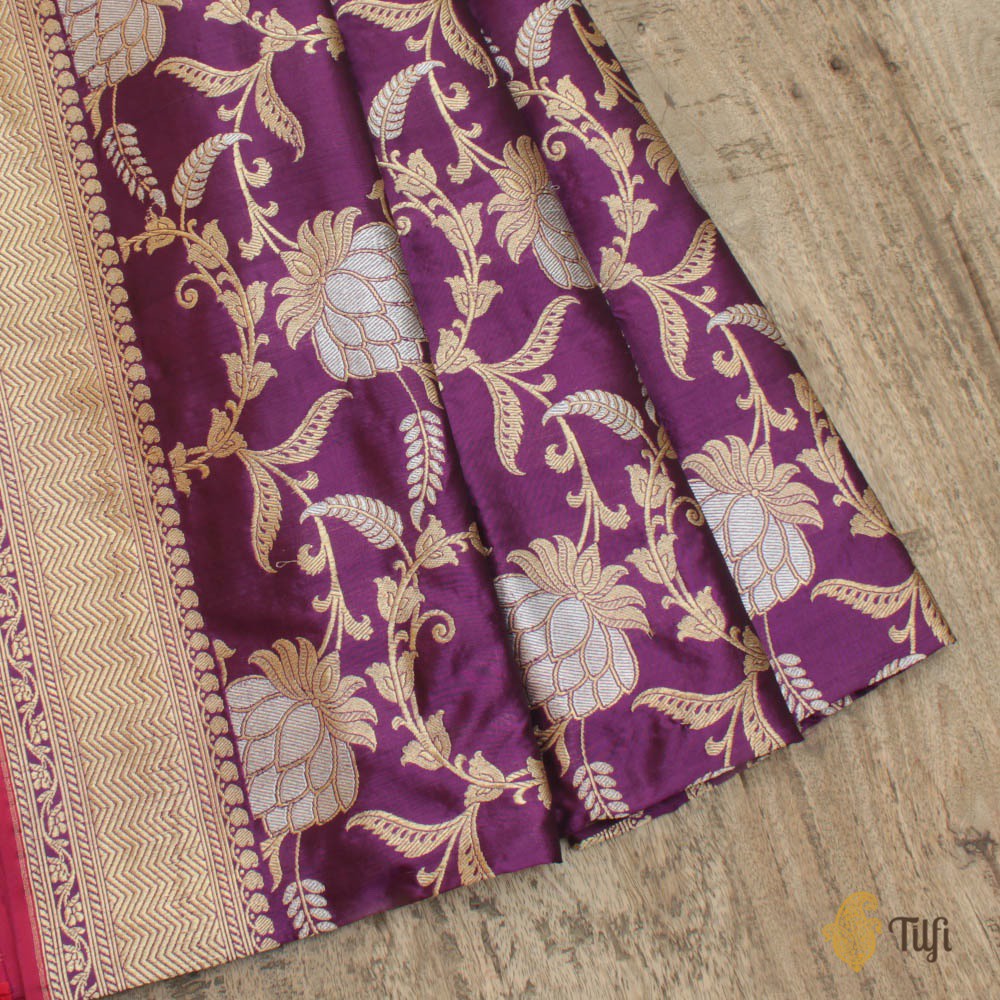 A Banarasi kadhua jangla saree in vibrant shade of Magenta.
 A ravishing dual tone shade saree in Orange and Pink.
A stunning purple Banarasi with a diagonal kadhua weave.
A quintessential Red Banarasi saree. 
A charming Banarasi saree in Yellow color.
For more heirloom worthy Banarasi sarees, check out Tilfi's collection, Treasured Heirlooms. 
Website: www.tilfi.com
Facebook: https://www.facebook.com/tilfi/
Instagram: https://www.instagram.com/tilfi_banaras/