Singer Geetha Madhuri, who is pregnant with her first child, posted photographs of her stunning maternity photoshoot on social media. She flaunted her baby bump in beautiful custom-made gowns and looked picture perfect.
Flowers are definitely the accessory of choice when it comes to maternity shoots. Geetha accessorized her outfits with jewellery from Kalasha Fine Jewels and pretty floral crowns.
Scroll down to take a look at Geetha Madhuri's maternity photos and outfit details..
1. Pastel yellow gown
Outfit and styling – Meghana Garapati
Jewellery – Kalasha Fine jewels
Nandu dress – HODHA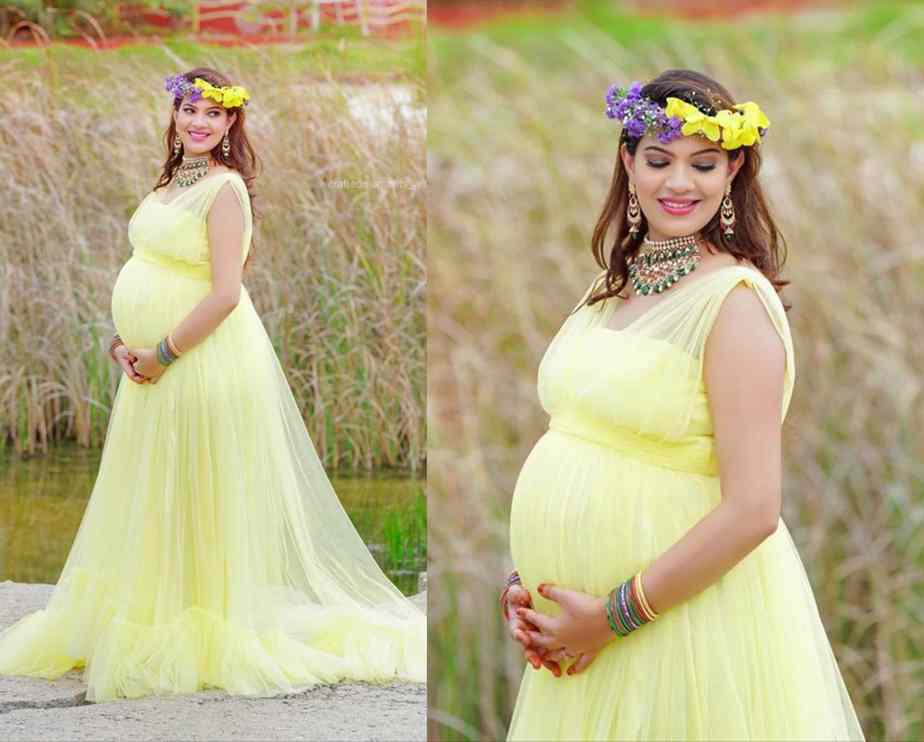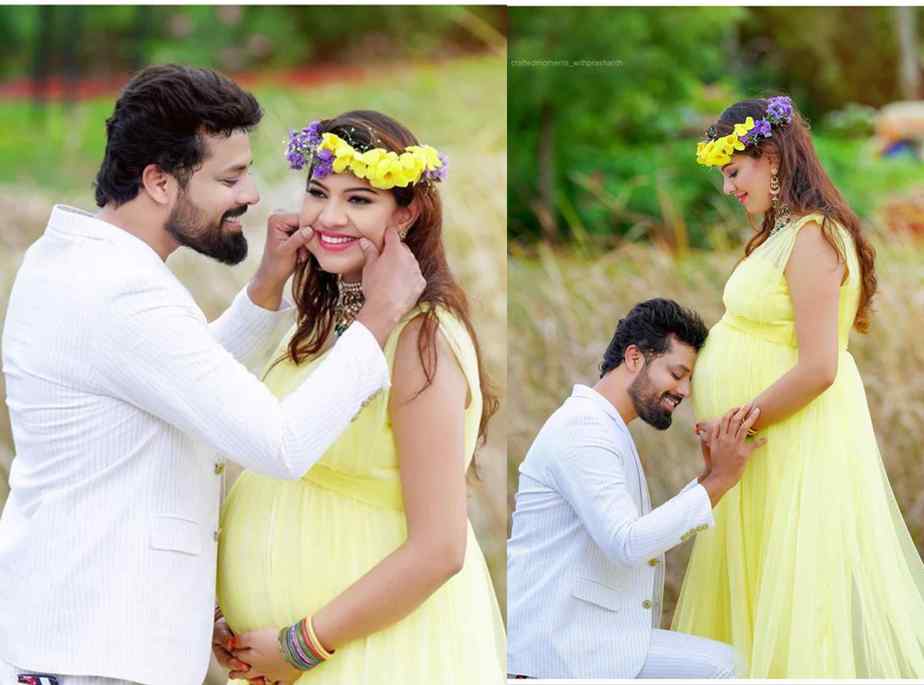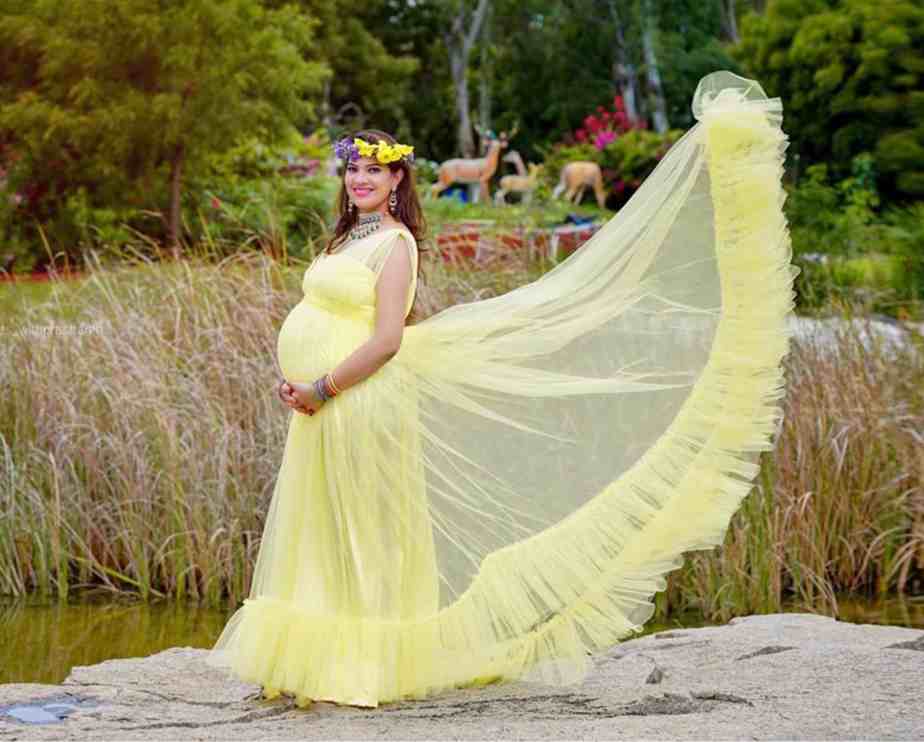 2. White gown
Outfit and Styling – Meghana Garapati
Jewellery – Kalasha Fine jewels
Nandu dress – HODHA

3. Maroon gown
Outfit – Stylus
Jewellery – Kalasha Fine jewels
4. Sea green layered gown
Outfit – Stylus
Jewellery – Kalasha Fine jewels
5. Navy blue gown
Outfit – Madhuras Designer Studio
Photography – Prashanth photography
Makeup – Makeup by Visali