Here are some beautiful Handwoven Silk Banarasis that you can buy online from Tilfi.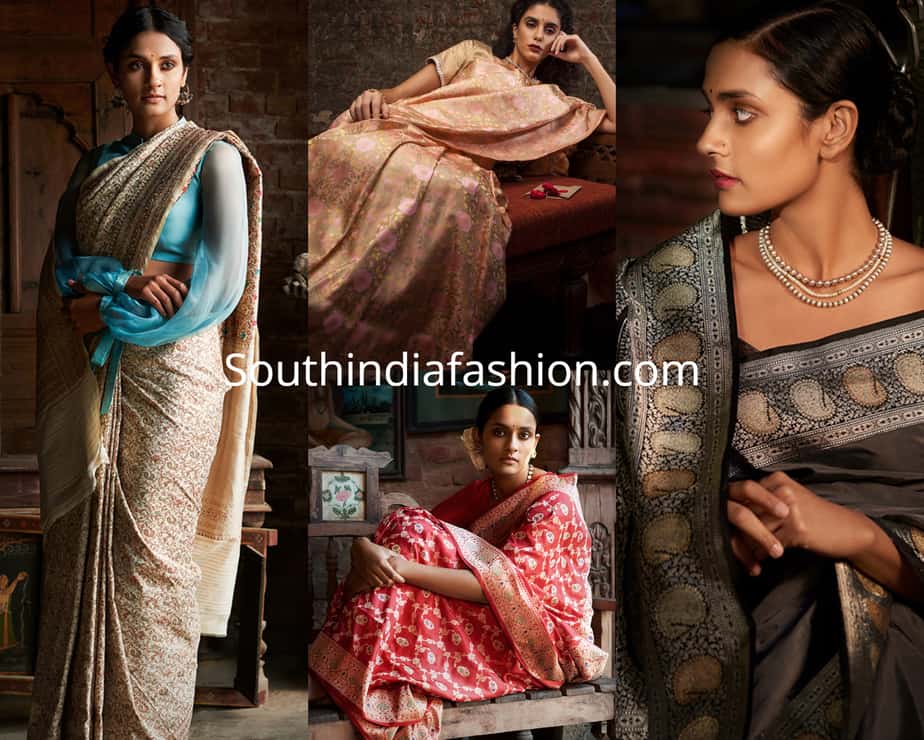 Brahmi – This gorgeous saree can be the perfect Red bridal Banarasi saree that you have been looking for.  (BUY HERE)
Uttara – A Banarasi that takes you back in time to when sarees were classy and
understated. You're bound to stand out in this plain saree with an exquisite three-tone zari border. (BUY HERE)
Parijat – If you like Banarasi tanchoi sarees, then it is hard to match the beauty of this one.  This saree has a beautifully handwoven allover floral jaal on fine Satin with gorgeous 4-colour Tanchoi Meenakari. (BUY HERE)
Poorva – Testimony to the beautiful craftsmanship of Banaras, this is a Banarasi Shikargah masterpiece. With animal motifs in antique zari and delicate accents of Meenakari, this saree is for a collector! (BUY HERE)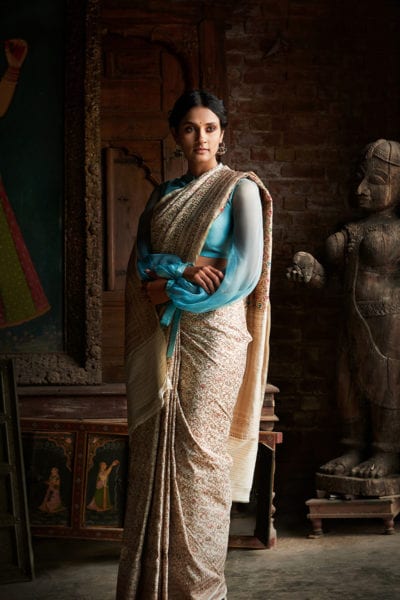 Shwet – A beautiful take on Banarasi georgette. This light and airy saree has a certain grace about it. Style it with traditional gold or silver jewelry for a perfect festival look. (BUY HERE)
About Tilfi: Tilfi Banaras, is an age-old family business from Banaras that has the most finely crafted collection of pure and handwoven Banarasi sarees, dupattas and garments. They ship worldwide and their beautiful products can be ordered from their e-commerce website www.tilfi.com.
Facebook: https://www.facebook.com/tilfi/
Instagram: https://www.instagram.com/tilfi_banaras/