Have you ever heard of a star studded wedding? If not then here comes the glorious one. Prince Harry and Meghan Markle's royal wedding is something that you wish you would have attended in person. So you can not lie, but you have been glued to your TV screen watching their grand wedding and digesting every single thing that was showed on the TV. But to those who casually say "I do not care a less", guys who are a bad liar.
So as I was enjoying the live telecast of this wedding along with my tub of popcorn and not even missing any single second of their big day, I observed few things and here is a list of them.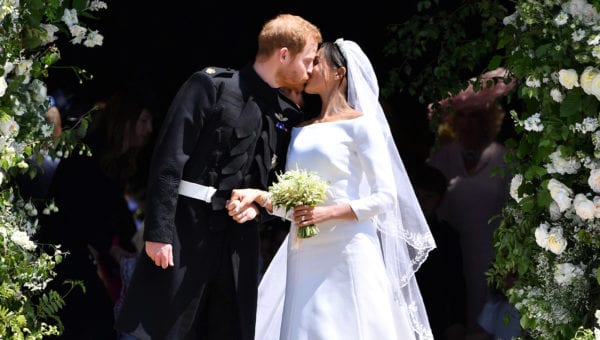 1. Indeed a famous location
The couple took their vows at St. George's Chapel in Windsor Castle. Yes you are right this is the same place where three months old Prince Harry was christened. And maybe they have a tradition of grand celebrations at this place because his cousin Peter Phillips too got married over here in the year 2008. Oh and not to forget this place also saw the religious blessings that followed after the civil ceremony of his father Prince Charles and the Duchess of Cornwall in the year 2005.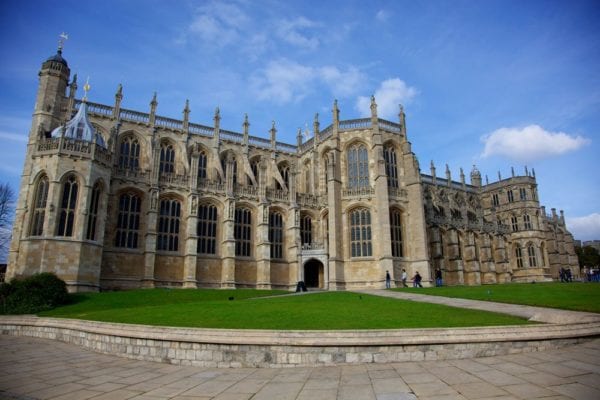 2. Looks like an immense cost
The royal family already made an announcement that they will take care of the wedding bills. But here comes a list of the estimated expenses. The cake was around £50,000, the florist £110,000 and the catering £286,000. £32 million was the overall expected cost of the wedding. Come on nothing to be so surprised of. It is one of the marvellous celebrations that everyone is going to remember for ages.
3. Got a glimpse of the bride?
Markle's elegant white Givenchy gown in a boat neck design along with a white veil looked stunning. The veil looked very delicate and as per some sources it was made from silk tulle and with a cut of hand embroidered flowers that were in silk threads. The five metres long veil was carried by her two Page Boys who were holding the end of it while she walked through the steps and made her way into the altar where she met Prince Harry. And if you think this is just gorgeous then you should just wait a second and have a look at the way her hair was tied in a neat and stylish up do. But that glittering tiara that was given to her by the Queen, stole my attention. Quite obvious, is not it?
4. Fashion game played well at the royal wedding
Victoria Beckham herself looked like British royalty in her own labelled dress. But oh God his husband David Beckham was too hot for any woman to handle. He looked sharp in his suited boot attire. Next comes George Clooney who was so radiant that anyone had to look out for their shades. And yes Serena Williams looked great in her pink Versace dress. And last but not the least Markel's former television series Suits co-star Adams looked awesome in his Canali suit.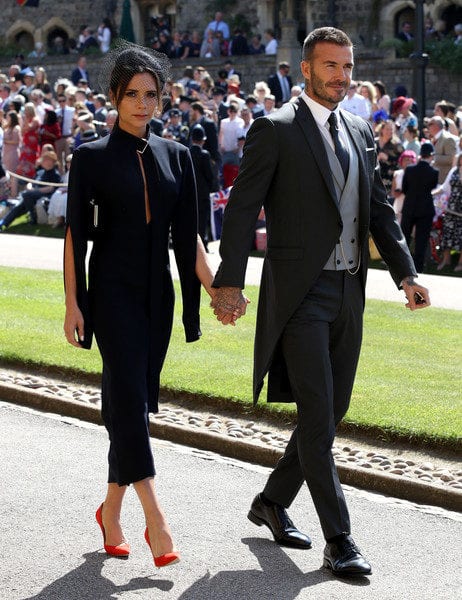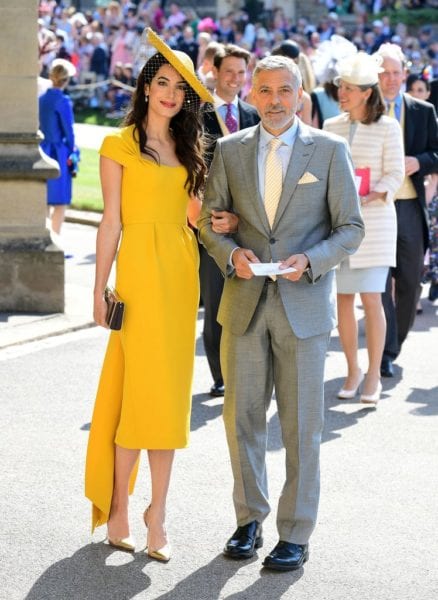 So finally I guess you all had an idea about the most anticipated events of this year, the royal wedding of Prince Harry and Meghan Markle.