We love florals all year long. Don't we? Featuring stylish floral long gowns and saree by Ashwini Reddy. Shop these stylish outfits from Amithi's Designer's Exclusive, USA.
Contact Details:
For inquiries and orders call or whatsapp: 904-304-4393
Facebook: https://www.facebook.com/designersexclusive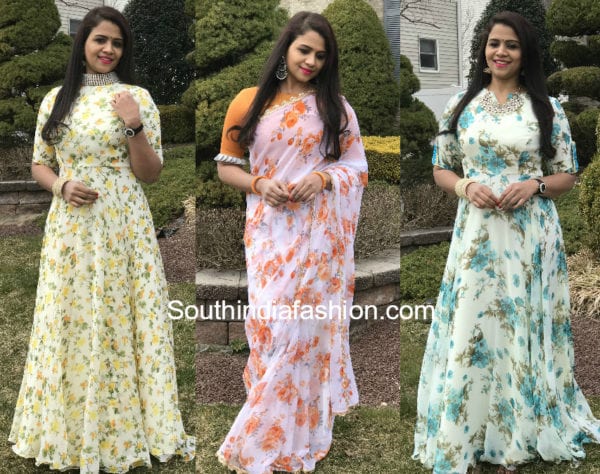 Amithi's is a multi designer South Indian boutique head quartered in New Jersey with many locations across the country. Amithi's store carries designer labels like Architha Narayanam, Ashwini Reddy, Monk by Madhu, RAAMZ, Reynu Tandon etc.
You can also shop festive sarees like kanchi pattu, Banaras pattu, Patola, Organza silk, linen sarees etc. matched with latest trendy designer blouses.
*Amithi's offers free shipping within USA.